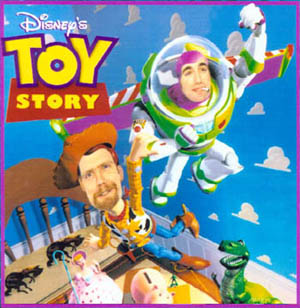 Big Picture Big Sound

was created by a movie buff and an electronics hobbyist who thought the world would somehow be a better place with a Web site dedicated to all things film, HDTV and home theater.


Chris Boylan (the electronics guru) and Joe Lozito (the movie buff) went to the same college in upstate New York, five years apart, but they never actually met until their paths crossed at a sushi restaurant in the Big Apple. 

Twelve years later, after many adventures, and a few close calls with blue meanies, underworld kingpins, orcs, goblins and one pesky dark lord of the Sith,

Big Picture Big Sound

was born. 

Over time, like-minded writers with credentials as impressive and diverse as The New York Times, Home Theater Magazine, Electronic House, Women's Day, Listener Magazine, Wired, Blu-ray.com, New York Newsday, DVD Angle, SoundStage, Cinema Blend and Beer and Tavern Chronicle have joined the cause to guide fellow music and movie-lovers to the films and electronic gear most worthy of their hard-earned cash.
If you think you've got what it takes to be a writer and contributor to Big Picture Big Sound, or if you're a manufacturer with gear for review, drop us a line at info@BigPictureBigSound.com.
If you or your clients are interested in advertising on Big Picture Big Sound, please view our online Media Kit.
Cast and Crew:
Note: In addition to accepting paid advertising, Big Picture Big Sound is a participant in several affiliate programs including the Amazon Services LLC Associates Program, an affiliate advertising program designed to provide a means for sites to earn advertising fees by advertising and linking to Amazon.com.  For a complete list of our affiliate partnerships, see our Online Shopping page.