The Site for Home Theater and Movie Reviews
Rachel Cericola, Flick Chick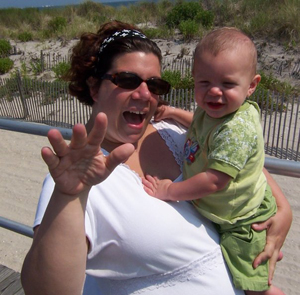 Rachel Cericola's obsession with audio and video started back in her formative years when the Cericola family got their first VCR. She spent many nights fighting for the closest, yet least comfortable, seat, in an effort to take the short reins of the tethered remote.
Years and various record store jobs later, Rachel graduated from the University of Delaware and into a job promoting Pay-Per-View television. That's where she spent years nurturing an unhealthy knowledge of professional wrestling and porn actors.
Rachel really started getting her A/V geek on after joining EH Publishing back in 1999. During her time at EH, she served as editor-in-chief of Web Guide, Home Automation and TechLiving magazines. For the past few years, Rachel has been spreading her wealth of tech knowledge with a slew of national publications, including Wired, Woman's Day, Cookie and USA Weekend.
Although she is the resident BPBS "Flick Chick," Rachel is proud to proclaim that some of her favorite movies include Caddyshack, Animal House, Office Space, Kingpin and Swingers.
Current Reference System:
Panasonic VIERA TC-P50GT25 50-inch 1080p 3D Plasma HDTV

Samsung BD-P1500 Blu-ray Player
Philips DVDR 75 DVD Recorder
DISH Network Joey HD DVR
B&W VM1 Speakers
Klipsch HD Theater 500
Onkyo TX-SR308 Receiver
DISH Network Sling Adapter
D-Link Boxee Box
Monoprice Tilting/Swiveling Wall Mount
Nintendo Wii
Lutron RadioRA Lighting System
Explore Big Picture Big Sound
Sweepstakes

Enter now to win a pair of tickets to see the latest Hobbit movie in IMAX 3D on opening weekend!