Ken Sander, Senior Technology Correspondent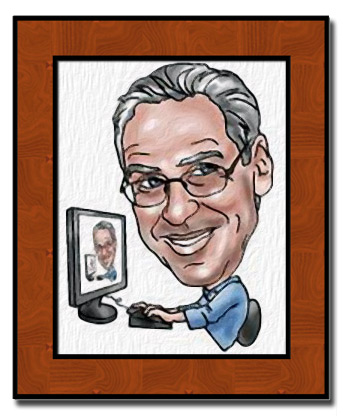 According to Ken, "If you can remember the 60's you probably didn't do it right."
The free-spirited sixties came late for Ken as he graduated from the School of Hard Knocks and was promptly injected into the US Army. As a savvy city-dweller (born in New York City) the Army was a surprise and shock to Ken's system. To make a long story short, three years later, Ken completed his military service and was honorably discharged as a Sergeant, combat medic, and recon platoon squad leader.
"Go West, young man!"
Growing his hair out into a nice, big self-described "Jew Fro," Ken packed up his worldy possessions, drove out to Los Angeles and quickly caught up on all the fun and enlightenment he had missed while in the military. Ken produced a music variety show called "Peace Parade" which was made up of the cast members of the musical, "Hair." The cast played colleges on their days off as "Peace Parade" and it was a big hit. That intro to the music business morphed into a 10-year stint for Ken managing tours and producing various artists and shows including Patti Labelle, KISS, Wishbone Ash, War, The Stranglers, Ian Lloyd & Stories and "Jesus Christ Superstar" to name a few.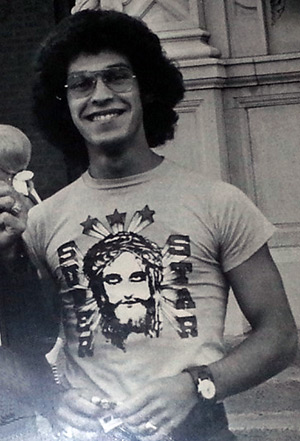 Along the way, Ken got married. Eventually his pregnant wife "strongly suggested" that he leave the music business behind. To quote her directly, "I'm not giving birth to your son all alone while you're on the road in Tokyo or some other god forsaken place!"
And so began Ken's career in journalism, diving right into the fray with an on-air gig on TV... well, community access television that is. Ken was host for 10 years for the local New York City cable show "Speak Out with Ken Sander." Rare vintage footage from the show can be found on YouTube (NSFW). In addition, there were gigs with "Tech TV" and "The Cable Doctor" TV show which was directed by fellow A/V journalist Brent Butterworth. "The Cable Doctor" was shot at Video Magazine's New York headquarters, where Brent and Jim Barry of CEA were editors.
In 1996, the legendary Bob Guccione caught an episode of the "Cable Doctor" show and was impressed enough to hire Ken as the tech editor at Penthouse magazine. This gig made Ken the envy of most of his male friends (and some of his female ones). His position at Penthouse lasted until the magazine was sold, eleven years later.
Ken has written and spoken about new technology trends and consumer electronics gear for many networks, magazines, web sites and blogs over the years, including NBC, Tech TV, Cargo, Sync, Egear, Technology Tell and too many more to mention. Hot on the heels of the Cable Doctor TV show's launch, Ken opened the Cable Doctor PC and A/V service center in Manhattan's East Village (also in 1996). There, Ken and his staff helped fellow city-dwellers get their favorite technology back up and running, whether that meant wiping out viruses from a laptop, repairing a cracked screen on an iPhone, or cleaning peanut butter sandwiches out of VCRs (remember those)? 17 years later, the landlord got a little too greedy and so the Cable Doctor finally closed up shop.
This has given Ken more time to enjoy the finer things in life, and also to continue to write about the electronic gear and technology that he loves so well. We're happy to have him aboard at Big Picture Big Sound.
View all articles by Ken Sander