Adam Sohmer - Writer's Bio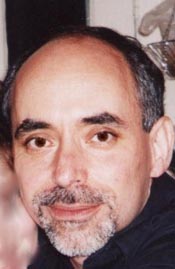 After more than four decades following his birth,
Adam Sohmer
continues to spend a sizable portion of each day engaged in the pursuit of recorded media and the equipment on which to play it.
From his day job as a public relations counselor for several high-end and mass market A/V manufacturers to his freelance writing assignments for Listener, Stereo Times, DVD Angle and now
Big Picture Big Sound
, Sohmer considers it his mission to grow his collection of CD, DVD and analog recordings while spouting off his opinions on the sonic and emotional qualities of new and recently reissued music and films.
In a past life, Sohmer briefly worked in radio before he segued into a somewhat more lucrative role as manager of a collectors' record shop in Little Neck, NY. With his thirties looming around every corner, he eventually secured a "real" job in corporate communications before evolving into a public relations representative for such well-known entities as Sony™, Panasonic™, and other companies requiring a registered trademark symbol after their names.
These days, his role as owner/operator of Sohmer Associates - a public relations firm specializing in consumer electronics and professional audio marketing communications - allows him to spend his days discussing the latest advances in audio and video technologies while on the clock! At night, his wife looks on with curiosity as he rapidly types his two cents on the sounds and selections found at local software emporiums.
Sohmer, who resides with his aforementioned wife, Jeanne, their son, Dylan, and what seems like an army of cats, calls Brooklyn, NY home, which is only appropriate since that is where they live.
View Adam's articles on Big Picture Big Sound
E-mail Adam Sohmer