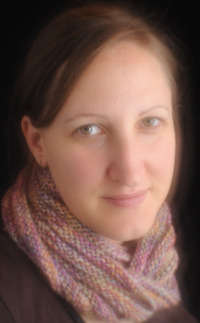 A consumer as much as a writer of media,
Enid Burns
and her husband Peter Suciu bought their first DVD player and a handful of movies the first week software came out. It was a week after the players themselves hit stores. A few years later, the two put off replacing a broken stove and instead bought their first HDTV. It was a Diamond Series rear projection set from Mitsubishii and it fairly dominated the living room of their Manhattan apartment. Priorities. 
A few HDTV sets later, with HD DVD a distant memory and Blu-ray firmly entrenched, Enid continues to keep up with home theater and consumer electronics as well as the latest formats and methods for delivering said media to the home. She also covers Web trends and how they tie in to the home theater world.
Current Reference System:
Toshiba Regza 52RV530U 52-inch 1080p LCD HDTV
Memorex MVBD2510 Blu-ray Player
Pioneer DV40V Region Free DVD Player (HDMI)
Sony PlayStation 3 (60GB, HDMI)
Microsoft Xbox 360 with HD-DVD drive
Nintendo Wii
Moxi HD-DVR (HDMI)
Denon AVR-1910 Receiver
Klipsch Reference 5 Speakers (5.1 system)
Sony MDS-JE330 Mini-Disc Player
Numark USB Turntable