Peachtree Audio musicBox Review
By Ian White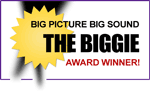 In Just Seven Days, I Can Make You a Man...
Many years ago while wandering the halls of CES in Las Vegas, I had an incredibly strange and telling conversation with a manufacturer of high-end digital components. After giving me his spiel about his company's direction -- which for the most part involved offering even more expensive niche products than he currently did --  I asked him what he thought of the iPod. The measured response that I expected never came. "It's a fad," he replied. Rather than pounce, I let him spew his meshugas and moved onto the next question. Not exactly Woodward and Bernstein, but I discovered what I always thought about certain high-end audio manufacturers was 100% correct. Stubborn to the point of bankruptcy and then dragged kicking and screaming into the new world with the rest of us.
Not all high-end manufacturers were as delusional as this individual, and some grasped the importance of the iPod and ran with it. John Schaffer (Wadia Digital) created the 170 iTransport and set the bar very high. Gordon Rankin (Wavelength Audio) realized that the computer was going to become a home media hub and came out with the Brick USB DAC. The folks at Peachtree Audio understood that the iPod was the world's most ingenious portable music server and that there was a market for a high-end integrated amplifier that would work with not only the iPod, but the iPhone, iPod touch, and even your laptop or media streaming box. The musicBox is the third in a series of products from Peachtree Audio (preceded by the Nova and Decco), and unquestionably brilliant in its form and execution.
Simply Elegant or Elegantly Simple?
The musicBox is possibly the least pretentious piece of high-end audio that I have ever had the chance to audition. It just does its thing and sits there looking pretty. And just when you think that it can not be any cooler than it already is, you will discover that it works fabulously as a headphone amplifier, and that you can output Netflix (with my iPod touch inserted in the dock) via its component video ouptuts to the 27" LCD on the edge of your desk while deftly handling the audio duties.
Still listen to vinyl? I do and was as happy as a condom salesman at Carnival in Brazil to discover that I could plug my phono stage into the musicBox and listen to records all night long while I worked.
Do you long for the warmth of tubes in your signal chain? Touchdown musicBox.
Have you recently purchased a media streaming box like the Roku XDS, Boxee Box, or Apple TV and would be quite content with 2-channel audio on your desk or in your den/living room? Well, yeah, it does that too, but let me back up a bit.
This is my rifle. There are many like it, but this one is mine...

The iPod dock/speaker system category has been overrun with products in recent years, but there is nothing quite like the musicBox. Just about everybody makes something that will sync with your iPhone/iPod touch/iPad 2, but the reality is that very few offer a complete system that is not only upgradeable, but really superb from a sonic perspective. B&W made some waves with its
Zeppelin iPod dock
, but a recent comparison between the musicBox and latest version of the Zeppelin only confirmed what I heard throughout the review process; it's not even close, folks. The musicBox in a bloody third round knock-out.
The musicBox (using the typical integrated amplifier as your benchmark) is downright small and unlikely to draw attention to itself in your equipment rack or on your desktop (especially if you are one of those people who don't find glowing tubes sexy). At 4 5/8"H x 9"W x 11"D, it is actually smaller than a shoebox, yet it feels like you are holding bricks in your hand when you pick it up. Everything about the product (including the excellent remote control; although a backlight would have been nice) exudes quality.
Most people probably don't pay a lot of attention to the binding posts on the rear panel of their A/V receivers (and for the most part they stink), but the folks at Peachtree certainly didn't cheap out (that's a not-so-subtle hint to the rest of the manufacturers who still put crappy plastic ones on their expensive products) on the musicBox.  The musicBox offers mucho expensive and perfectly spaced posts which can accept ridiculously large speaker cables and terminations. The input/output connections are also top quality and very easy to access.
Speaking of connections; the musicBox is a digital lovers dream with 4 digital inputs (iPod, USB, Coax, and Optical). There is also 1 analog input designed to accept a signal from an external phono stage, tuner, or even a Wii. The iPod docking port (which comes with adapters for the various generations of iPods, iPhones) is not like most of the docking stations that come with receivers; which accept an analog signal from the device. When you plug in your iPod, you are feeding the musicBox's internal 24/96 Crystal DAC a digital signal and the results are certainly superior.
The front panel of the musicBox is fairly straightforward; 5 source selection buttons, a standby power button, a headphone jack, volume control dial, and a clear window that puts a glowing 12AX7 tube (the preamp section is tube-based) on display. All of the LEDs are blue (including the light that sits underneath the tube) and it looks uber cool in the dark.
The rear panel of the musicBox includes the aforementioned digital inputs, binding posts, analog input, analog output (for either a subwoofer or to convert the musicBox into a media hub/preamplifier), component video outputs, a "bass" boost switch, power switch, and a detachable power cord. Nothing like simplicity.
Peachtree includes a rather handy remote control with the musicBox, which allows you to control the volume, switch between sources, turn the tube on/off (whatever sonic perspective floats your boat), and most importantly control your iPod/iPhone. It didn't always work without a hitch, but I did figure out how to cycle through albums on my iPod touch and select individual tracks. Pretty neat. The remote is not backlight, which sucked listening in the dark at night. It also needs to be pointed directly at the musicBox; over the shoulder from across the room never worked.  Minor quibbles though, to be sure.
The Mini-Cooper of systems...
From a power perspective, the musicBox is most certainly a Mini-Cooper S; its MOSFET amplifier module only puts out 20 watts per channel. 20 watts might not seem like a lot of power, but keep in mind that the musicBox is designed for nearfield listening on your desk, or in a den or bedroom. If more power is what you crave, Peachtree offers the Nova integrated which puts out more than 80 watts per channel and is a much better option for demanding speaker loads. Used with the right pair of loudspeakers, however, the musicBox has no volume issues at all. Speaking of loudspeakers...
Although you can order the musicBox ala carte, we'd recommend going with one of the packaged loudspeaker options. The base system comes with a pair of really stylish looking mB3 loudspeakers which utilize a single driver (it is rear ported). A really good single driver. The mB3's frequency response is rated at 70Hz - 17kHz (84dB efficiency @1 watt @1 meter, 6 ohm nominal load), so it is not exactly going to blow you away with prodigious bass response or super-loud volume. What it does offer is a very clean sounding midrange, airy highs, and excellent clarity. The upper bass range has some meat and male voices never sounded chesty, unless you pushed the volume levels too high. It is obviously designed to be placed on a desk flanking your computer monitor.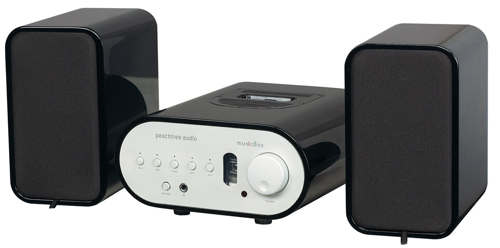 The second option from Peachtree is a package that includes the ds4.5 monitors (which look great in glossy black).  These offer a lot more performance for the money. Their frequency response is rated at 60Hz - 20kHz, which is probably a tad conservative based on what I heard on my desktop. The ds4.5 monitors are only about 1 dB more efficient than the mB3s (85 dB @1w@1m) but they can play significantly louder, probably louder than you need from that sitting distance.  Also, the midrange is fuller sounding than its little sibling. All in all, the DS4.5 is an excellent little speaker (8 1/2"H x 5"W x 7"D) for a nominal upgrade charge.
I threw everything but the Libyan Air Force (Gaddafi wouldn't let me) at the musicBox; including a Mac Mini, iPod touch, Roku XDS, Logitech Squeezebox Touch, Art Audio Vinyl 1 phono preamplifier, Wadia Digital 170 itransport, Comcast cable box, and my 40" Samsung LCD HDTV.
It liked them all. No surprise there.
I connected the musicBox to the aforementioned ds4.5 monitors, mB3 monitors, NHT SuperZero 2.0 loudspeakers, and a pair of Martin-Logan Motion 4 loudspeakers because they all represent reasonable choices for this type of system. To annoy my wife, I also connected the new Super 8 subwoofer from NHT to the system and positioned it directly underneath my desk to give the system some additional sonic heft.
There's a new sheriff in town... who wants to kill him?
The competition may not want to hear it, but I'm gonna say it regardless of whose feelings I hurt. The musicBox cuts down the competition like the man with no name cut down dirty desperadoes in all of those Sergio Leone spaghetti westerns. Regardless of which loudspeaker system I used with it, the musicBox never failed to pull me into the music and truly entertain. Audiophiles love to jabber on about a component not getting in the way of the music (whatever that means), and robbing it of its "gestalt," but let's cut to the chase.
A component either makes you enjoy what you are listening to or it sucks the life out of it.
The musicBox is a genuine rock star in an industry overrun with wannabes using their parent's HD cam and Guitar Hero on the Wii. I'm counting down to my Pulitzer.
If you enjoy listening to Sarah Vaughn, Madeleine Peyroux, Etta James, Adele, Natalie Merchant, and even Lady Gaga (please leave New Jersey, I beg you), the musicBox will impress you with its ability to reproduce the nuances of the various singers and flesh out the sound. All of the loudspeakers I used exhibit strong midrange clarity and top end performance, so vocals were fantastic across the board.
Male vocalists such as Sam Cooke, Robbie Williams, Freddie Mercury, and John Prine were crystal clear and full bodied. Only the single-driver mB3 loudspeakers came across as somewhat chesty sounding at really loud listening levels.
The musicBox is also quite adept at letting the music flow and I really enjoyed listening to jazz through it; regardless of whether it was a lossless track or something a bit more compressed coming to me via Pandora internet radio. Eric Dolphy, Art Blakey, and Herbie Hancock absolutely soared in this system.
Metallica?
"One" rocked so hard, my children started playing air guitar in the hallway.
John Lee Hooker?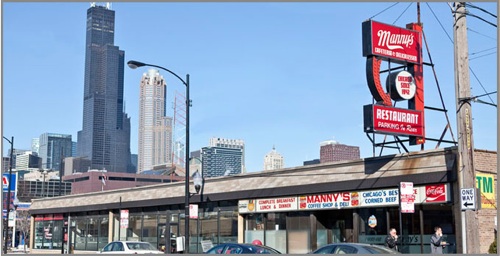 Listening to "Boom Boom" took me back to my days on the south side of Chicago where I enjoyed fantastic deli at Manny's Cafeteria and Delicatessen. So genuine.
I think I might end with that thought.
P.S...You can stream Netlfix through your iPod Touch and the musicBox will pass it through to your HDTV via the component outputs. It wasn't 1080p, but you'll be too enthralled by the sound to notice the difference.
Turn-Ons:
Superb build quality and engineering
High-end sound quality
Easy to use and problem-free operation
Will pass-through video from your iPod touch/iPhone to an HDTV
Fantastic headphone amplifier
Fits easily on your desk
Excellent value for the money
Turn-Offs:
Remote control is not backlit
Not enough power to drive demanding speaker loads
Final Thoughts
There are a lot of iPod-based systems in the marketplace. Too many. The Peachtree Audio musicBox is at the top of the mountain with its fantastic feature set, build quality, and overall musicality. It may not have the juice to drive a really demanding pair of loudspeakers, but they would look rather stupid on your desk anyway. A tremendous value that will offer years of enjoyment. I recommend buying two.
Buy a Peachtree Audio musicBox on Amazon:
Manufacturer's Specifications
20 watts per channel
Frequency response: 20Hz - 20kHz, .01% THD, 109dB S/N ratio
DAC: 24/96 Crystal Semiconductor 4398
Preamplifier: 12AX7 vacuum tube
Remote: IR remote control
Inputs: USB, Optical, Coaxial, iPod Pure Digital dock, Aux
Outputs: Preamplifier/Subwoofer, Component Video Output
Heavy-duty Speaker Connectors
Bass EQ switch
Standby switch
Detachable power cord
Headphone amplifier
Dimensions: 4 5/8"H x 9 1/2"W x 11 1/4" D
MSRP: $719 (amplifier only)

Manufacturer's Contact Information:
Peachtree Audio/Signal Path International
2045 120th Ave NE
Bellevue, WA 98005
Phone: 704-391-9337