The Three Best Looking HDTVs at CES 2013
By Chris Boylan
While there was quite a buzz around 4K Ultra HD TVs at this year's CES, there's more to picture quality than just the number of pixels.  Things like color accuracy, contrast, black level performance and motion reproduction can make a bigger difference to picture quality than picture detail.  And without much native 4K content, the best these new Ultra HD TVs can do is upconvert standard def and high def content to Ultra HD.
So while we wait for 4K content to come and for Ultra HD TVs to come down in price, good old 1080p HDTV will be the standard for some time.  And from what we saw at this year's CES, there will be some excellent choices in HDTVs this year.  Here are the top three 1080p HDTVs we saw at CES 2013, all of which are expected to be available this spring.
Panasonic ZT60 Plasma TV
Instead of resting on their laurels with the best TV of 2012 (the VT50 series plasma), Panasonic has stepped up with an entirely new flagship model, the ZT60 series.  This brings all the goodies and picture performance advantages of the VT series to bear, but with improvements to the louvre filter, pre-discharge technology and video processing.  The net effect?  Even better black levels than the VT series sets, and better performance in bright rooms.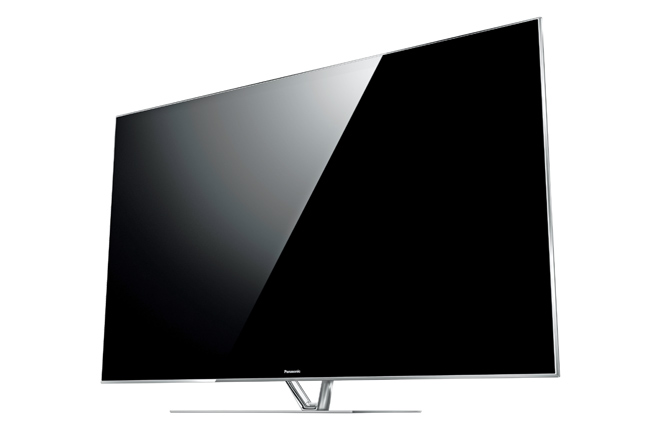 The ZT60 also adds a DCI (Digital Cinema Initiative) color space option to the ZT series, which expands the color gamut from the Rec 709 HD standard (and for those who believe that this is a gimmick, or will lead to innacurate colors, the feature can be disabled).  Plus they've eliminated the air gap between the plasma plate itself and the glass screen in front of it.  This helps to minimize screen reflections and enhance real world performance in rooms with less than ideal lighting.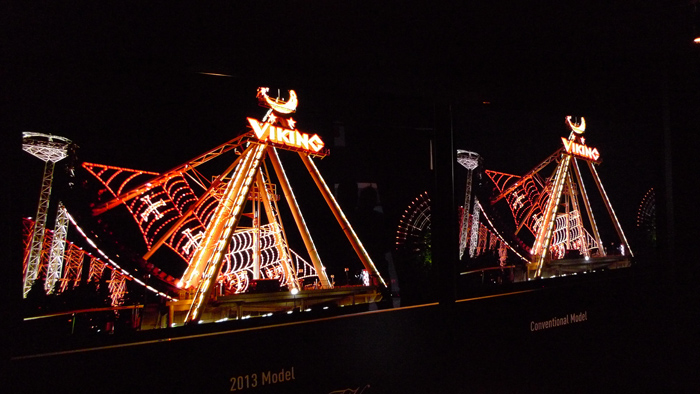 In a side by side comparison between the ZT60 and an identically sized VT50 from 2012, the new flagship exhibited noticeably better black levels and contrast, as we ll as more vibrant colors. Have they finally reached the elusive "Kuro blacks" seen in the last plasma TVs produced by Pioneer?  They may have.  We look forward to getting hands-on with the ZT60 series soon.  Expect to pay a bit more for the ZT60 series though.  Company reps told us that there will be "about $1000 premium" over the VT60 series sets, which are already fairly expensive.  But hey, if you want the best...
Panasonic's ZT60 plasma flagship is expected to be available this spring in a 60-inch (TC-P60ZT60) and 65-inch (TC-P65ZT60) sizes.  Final pricing has not yet been announced.
Samsung F8500 Plasma TV
Although we saw some nice looking images on the newest LED/LCD set from Samsung (the F8000, specifically), with noticeable improvements in backlight uniformity, the Samsung set that impressed us most was the F8500 plasma. Samsung has made some really remarkable improvements in picture performance in 2013, specifically higher overall brightness, combined with deeper blacks. Samsung attributes these improvements to enhancements in overall luminance combined with Samsung's proprietary Deep Black Algorithm and Real Black Pro II processing.  Because Samsung believes plasma may have a stigma associated with the technology, they're minimizing the use of the term, and referring to the F8500 series set as a "High Performance TV" or "Super Contrast Panel."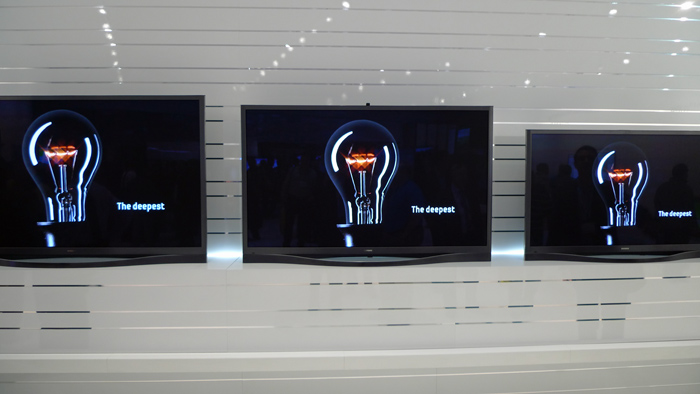 The F8500 was on display at CES flanked by earlier plasma panels as well as LED/LCD sets. Under the glare of the show floor, the F8500 did an excellent job keeping up with the brightness of the LED/LCD panel but without that set's lighting uniformity issues or inability to create a deep true black.  The black levels of the F8500 were clearly superior to the earlier "conventional" PDP model by its side.  Without seeing the Panasonic VT60 and Samsung F8500 in the same room, with the same content, it's hard to pick a winner, but we expect great things out of both sets at this year's HDTV Shootout.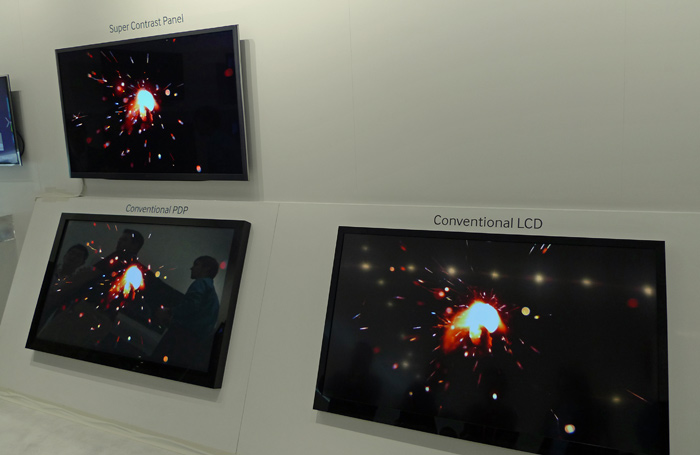 Samsung's F8500 plasma is expected to start shipping in the spring in three sizes: 51-inch (PN51F8500), 60-inch (PN60F8500) and 64-inch (PN64F8500). Final pricing has yet to be announced.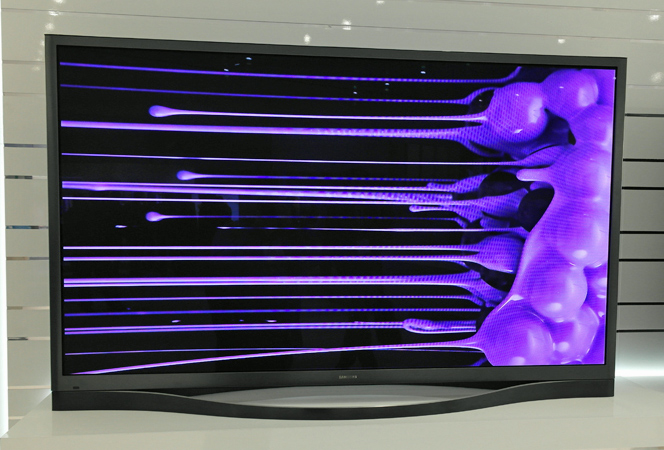 LG EA8800 OLED TV
Although LG did promise a production model OLED (Organic Light-Emitting Diode) TV in 2012, they missed that goal by a couple of months.  LG says they are shipping their 55-inch OLED smart TV now in Korea, with units expected to arrive in the United States in the first quarter of the year.  The price also increased from an estimated $8,000 price tag in 2012 to a projected price of $12,000 in 2013.  So yes, it's still "right around the corner" and expensive, but it is also truly stunning.  Thinner than a pencil and offering excellent black levels, vivid colors and outstanding motion resolution, Samsung's 55-inch OLED TV was truly a sight to behold at CES 2013.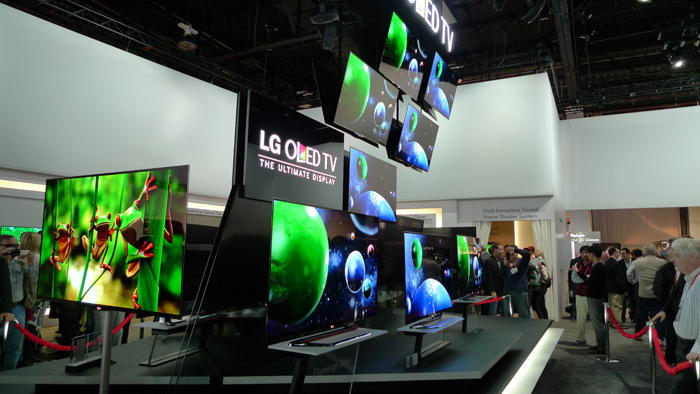 If you need something larger than 55 inches, or are not quite flush with cash, then don't bother looking at one (it will be too painful), but if you're one of those enthusiastic early adopters, get in line now for this sweet-looking TV.  The actual cabinet design of the set shown at CES 2013 is a bit different from the one planned for the US market, but LG reps assured us that the panel and electronics would be identical.  The 55-inch 55EA8800 is expected to be available in the US in the first quarter of 2013 for approximately $12,000.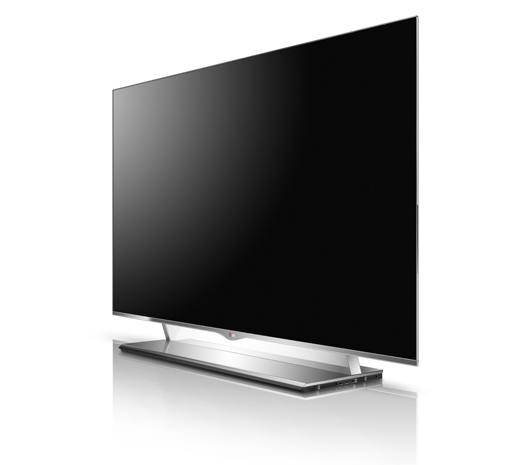 Related Article: