And Then There Were 10
By Lexi Feinberg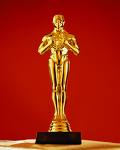 Moviegoers have always had a love-hate relationship with the Oscars -- it's the biggest film event of the year rife with colorful montages, stylish outfits and three cheers for all things cinematic. But it's obscenely long and every year it manages to feel just a little bit more bloated and patience-testing.
Well, get ready for an even-more-congested affair: The Academy of Motion Pictures Arts & Sciences will hike the number of Best Picture nominees from five to 10 in 2010. The last time it embraced that many films in the category was in 1943, when "Casablanca" triumphed over its nine opponents.
"Having 10 best picture nominees is going to allow Academy voters to recognize and include some of the fantastic movies that often show up in the other Oscar categories but have been squeezed out of the race for the top prize," said Academy president Sid Ganis on June 24.
Translation: It's a way to pocket extra cash during a time of financial friction. Studios will get more exposure for their films, leading to greater advertising revenue, and ABC will likely get a needed boost in ratings. This year, 36.3 million fans tuned in to see "Slumdog Millionaire" grab top honors -- a long way down from the record-breaking 55.2 million who watched "Titanic" drown the competition in 1997, according to data from Nielsen.
With any luck, it will also mean that worthy-yet-overlooked films will actually get the love they so desperately desire -- and deserve. ("The Dark Knight," "Wall-E" and "The Wrestler" were all denied access to the big prize at the last ceremony, much to the fury of fans.)
Backlash in the media has been high. Blogger Nikke Finke, of Deadline Hollywood Daily, deemed it "the worst idea ever" and "the direct result of intense lobbying by the major studios." Then there's MGM/UA marketing chief Mike Vollman, who told the L.A. Times: "The general amount of Oscar spending has effectively doubled. Thank you very much!"
But not everyone views the change as a journey to the dark side. "I think it's actually a good move," said Paul Dergarabedian, box office analyst at Hollywood.com, in an interview. "I understand the people who say it cheapens the experience but there's always been a disconnect between movies that Oscar likes and box-office successes." He believes it may pave the way for atypical candidates like "Up" and "Star Trek" to be recognized.
Time will tell. The 82nd Academy Awards nominations will be announced on Feb. 2, 2010, and the event is set to air on March 7.