VIZIO VF551XVT LED/LCD HDTV with Local Dimming Now Available - Under $2000
By Chris Boylan
The holy grail of LCD HDTV has always been great black levels (contrast).  Because standard CCFLs (Cold Cathode Fluorescent Lights) -- the light source used for traditional LCD HDTVs -- cannot be turned off in selective portions of the screen, and LCD panels can never block 100% of the backlight, LCD TVs have always run a distant second to plasma technology when it comes to black level reproduction. In a bright room, this is not very noticeable but in a darkened home theater setting, the dark grays that pass for black on a standard LCD television stick out like a sore thumb. 
But there is a solution.  By using a full array of LED backlights which are controlled in multiple independent zones -- a technique known as "local dimming" -- the backlighting in certain areas of the screen can be turned off as the needs of the picture require it.  While you can't get the lighting precision of plasma or OLED (Organic Light Emitting Diode) with local dimming, you can come close if you have enough sectors or clusters of lights (also known as zones).  Once the purview of only the most expensive high-end LCD televisions, now LED backlighting with local dimming is available from a more value-oriented brand, namely VIZIO.
VIZIO's first LED-backlit LCD HDTV with local dimming technology -- what VIZIO calls "TRULED" with "Smart Dimming" -- is becoming available this month at warehouse stores such as CostCo.  And while you could pay as much as $4500 for Samsung's new 55-inch LED/LCD TV with local backlighting (the UN55B8500), VIZIO's set, the VF551XVT will only set you back about $2200.  And that's the list price -- actual street price is more like $1999.  That beats the closest competitive local dimming model (the Toshiba 55SV670U) by about $500 list ($300 difference in street price).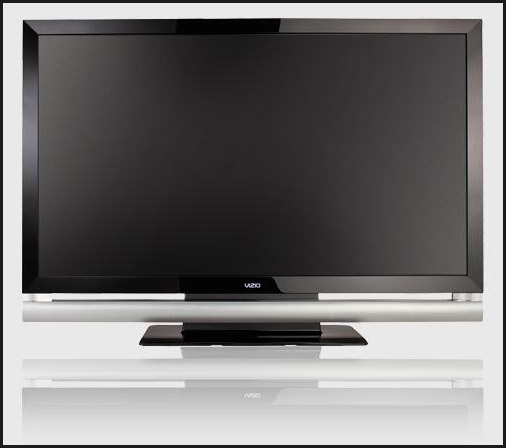 Will the VIZIO set compare well to other locally dimmed LED-backlit LCD sets?  From what we've seen so far, at private press events in Las Vegas, New York City and most recently in Atlanta during CEDIA Expo), the VF551XVT does offer some pretty impressive performance.  960 backlighting elements are controlled independently in 80 blocks or zones of 12 LED elements each.  Using difficult content such as The Dark Knight on Blu-ray the set offered excellent black levels and decent off-axis viewing characteristics, compared to other LCD televisions.
But what it does not offer is any kind of IPTV (internet content) features.  While VIZIO is also hard at work preparing their new VIA (VIZIO Internet Apps) platform, this feature will be unveiled later in the year on three new models, one CCFL-backlit 42-inch model as well as a LED-backlit 47-inch and 55-inch model.  The VF552XVT 55-inch model with VIA features will replace the 551XVT in the model line later this year.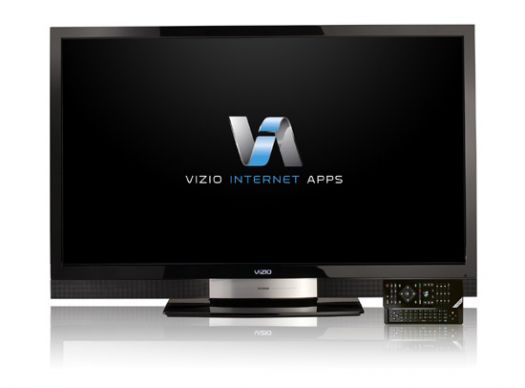 At a recent press event in Atlanta, we saw a demo of the VIA platform, and it too was impressive, including the very first use of Netflix Streaming 2.0 - no longer will Netflix users have to add films to their "Watch Instantly" queue from their PC, but instead VIA users will be able to browse from recent releases right on their VIZIO TVs and view these titles instantly.  The whole widgets-based VIA interface is very slick, allowing you to see windows into the various internet content providers from a scrollable toolbar at the bottom of your TV screen, while live TV unfolds in the rest of the screen.     
When asked why they didn't build VIA into the VF551XVT, VIZIO's VP of Marketing Laynie Newsome said, "We didn't want to wait any longer to introduce the breakthrough picture quality enhancements of TRULED and Smart Dimming technology to our customers at a previously unattainable price point.  We feel there is a strong market demand for this type of television today at this price.  And those who are interested in the internet content capabilities won't have long to wait."      
More Information:
Related Articles: