VIZIO Takes Top LCD HDTV Spot -- Again
By Rachel Cericola
Stop me if you think that you've heard this one before, but VIZIO is topping the sales charts once again.
Consumers may be conscious about spending, but that doesn't mean they can pass up a good deal on a TV -- a big TV. Maybe that's why VIZIO just announced that they've snagged the top market share position again. The latest stats from
iSuppli
say that the California company has shipped the most LCD HDTVs in the U.S. during Q2 2009.
"VIZIO continues to benefit from its combination of full-featured, value sets with its high-volume retail channels," stated Riddhi Patel, principal TV analyst for the market research firm iSuppli Corp. "The company seems to have found the right balance between features and price that appeals to many consumers."
He's not kidding, either. In case you aren't counting, VIZIO has seen a 10 percent sales increase since last quarter and a whopping 165 percent increase since this time last year. That's pretty impressive in any economy, let alone the current one. Of course, it doesn't hurt that they sell sets in stores like Walmart, Sam's Club, Target and Costco. That alone accounted for 11 percent of the sales boost since Q1 2009.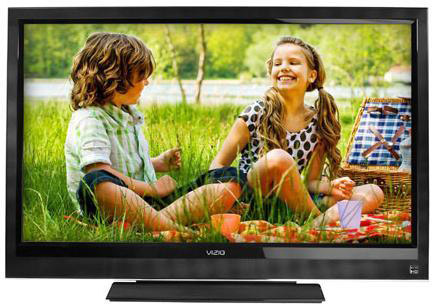 VIZIO is currently the leader when it comes to sales for the 21.5 to 24-inch, 26-inch, 32-inch, and 37-inch categories. Three VIZIO models, the VA19L, the VO320E and the VA26LHDTV, were three of
Quixel Research
's top five LCD sellers. Samsung and Sony took the other top two spots.
Where to Buy:
Also Check Out: