VIZIO Launches Updated Google TV Set-Top Box, the Co-Star
By Rachel Cericola
Just yesterday, we mentioned that two manufacturers were still pushing the Google TV platform. Sony just announced plans for two new Google TV products and LG had previously debuted two Google TV LEDs for 2012. Well, here's some more good news Google fans: The number of companies supporting the web-based plaform has already increased by 50 percent! VIZIO is the latest to make an announcement, introducing the VIZIO Co-Star Stream Player.
Featuring the latest version of Google TV, the VIZIO Co-Star set-top can turn any TV into a smart TV -- assuming it has HDMI, of course. The box is actually designed to hook to a cable or satellite box, so viewers can enjoy live TV alongside the web, apps, OnLive cloud gaming, and other streaming goodies, all while watching TV.
If you're worried about squinting at the content, the Co-Star boasts a full-screen version of Google Chrome with support for Adode Flash Player and HTML 5.
Some of the available apps will include Netflix, Amazon Instant Video, M-GO, YouTube and iHeartRadio. VIZIO also says that the Co-Star is the first stream player to offer OnLive's on-demand gaming service, which allows users to demo, watch and play hundreds of top-tier video games via "the cloud." (Subscriptions and/or fees may apply.)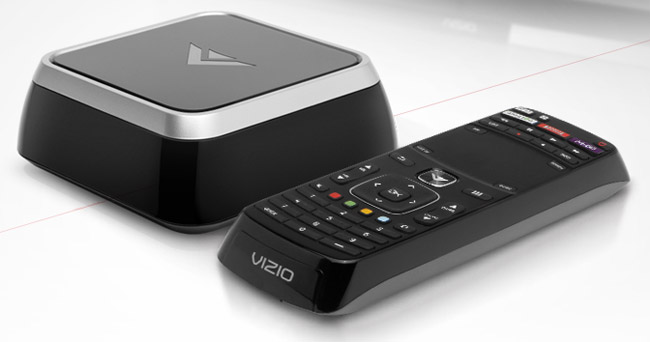 The box boasts an easy-peasy setup, with one HDMI input and one ouput, as well as one USB port. The box also comes with its own universal Bluetooth touchpad remote, which also has a keyboard. That way, users won't need to switch inputs or remotes, and can surf through the Co-Star's content with ease.
Other Co-Star features include built-in WiFi, as well as support for 1080p and 3D entertainment.
"Our focus to deliver the best consumer experience continues with today's announcement of the Co-Star, which delivers a superior smart TV interface that anyone can add to their existing HDTV," said Matt McRae, VIZIO's Chief Technology Officer. "We combined the powerful features of Google TV with an intuitive and easy to use interface, giving users the power to enjoy an entire world of entertainment."
VIZIO Co-Star pre-orders will start exclusively on VIZIO.com sometime in July. The company will include an introductory free shipping offer with the box's $99.99 MSRP.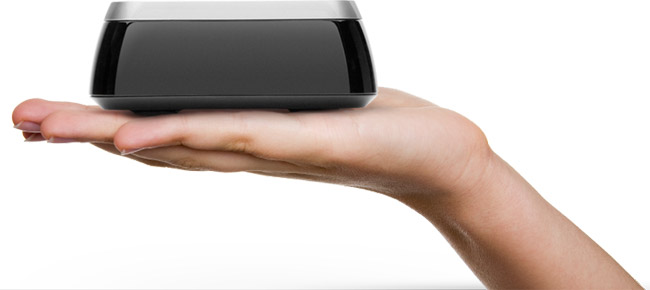 For More Information: