Pioneer BDP-330 Review Review
By Geoff Morrison
Edited by Chris Boylan
One of us is missing something.
Not so long ago, Pioneer used to make the best TVs on the planet. Even now, if you can find one of the last generation KURO plasmas, it's still better than most anything else you'll find in stores today.
A few years ago they came out with the BDP-09FD, a simply amazing first generation Blu-ray player that was fantastically overbuilt and fantastically overpriced. But if you had the money, you would be rewarded: the picture and sound it put out was tremendous.  Slow to load discs (of course), but such matters were trivial for early adopters in search of high performance audio and video.
Also living in the past is the Pioneer BDP-330 Blu-ray Disc Player. The list price is $300, and for the life of me I can't figure out why.
The Long List of Streaming Features
Um... Netflix.  Oh yeah, and YouTube.
Don't Be Afraid to Boot

The home menu for the BDP-330 is nearly DOS-like in its design. The list of streaming content is almost sad. You've got Netflix and YouTube, and that's it. To go from the slightly less expensive Sony BDP-S470, which has their fantastic XMB interface, or the much cheaper Toshiba BDX2500, which is elegant in its simplicity, the Pioneer's menus seem archaic. I'd like to move on and harp on something more meaningful, but there's not much else to talk about.

The Netflix interface is of the old-school variety which, like most other Blu-ray players, does not allow you to add new shows/movies to your queue. You have to go to your computer or web browser and add them at Netflix.com.
The level of detail with upconverted SD content from Netflix is about on par with the Sony but not as good as the Toshiba player. There's also a weird bug where I couldn't get out of the Netflix interface and go back to the home menu. I couldn't even open the disc tray. No button on the remote would do anything but navigate Netflix. I had to use the front panel buttons to open the tray and insert a disc, then press play on the unit and then I was back in business.  This wasn't a one-time thing but seemed inherent in the design.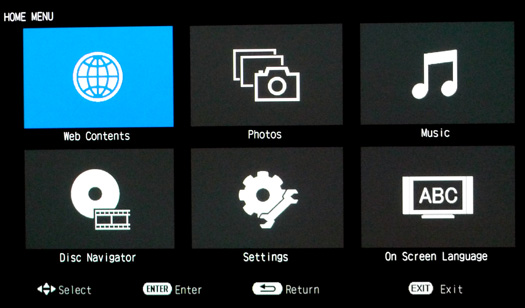 It May be Hard to Use, but at least it's Slow
While the player's menus are not entirely sexy, and the streaming behavior had some quirks, I was hoping that perhaps Pioneer had gained some ground in the operational speed department.  Pioneer players are pretty well known for their slow loading speed.  Could they have finally gotten past this?  My hopes were dashed as soon as I got out my trusty stopwatch and started measuring disc loading speeds.
The BDP-330 takes 30 seconds just to get to the home menu screens from a powered off state. A non-Java Blu-ray title like Resident Evil: Apocalypse takes about one minute to get to a splash screen from off. A Java-heavy title like Pirates of the Caribbean: Curse of the Black Pearl, takes a whopping one 1 min, 40 seconds. The hard to load Inglourious Basterds takes just over two minutes to get into its BD-Java and BD-Live heavy menu.  While there may be slower players out there, manufactured after 2008, we have yet to see them.
Performance (hope?)
With the Spears and Munsil Benchmark Blu-ray, the BDP-330 picks up the 3:2 sequence with 1080i and correctly deinterlaces it, preventing excessive moire distortion.  This shows that the player can and does identify and adjust for film-based 24 frame/second content on Blu-ray. The rotating bar pattern on this disc has an inner circle of alternating white and black lines, one pixel high each. While the rotating bar itself has minimal jaggies, only slight as the bar nears horizontal, the inner black and white circle strobes constantly. Technically this indicates a fail with this synthetic test. While not a huge deal, there were some odd artifacts with actual video that could be attributable to whatever was causing this failure. For example, with the SD Bridge clip on this disc, there was some strobing in some of the cables of the bridge. It was subtle, but there.
With the HD Ship clip, there was no strobing, and there were only slight jaggies for the rigging that neared horizontal. Not quite as good as the Toshiba BDX2500, but pretty close.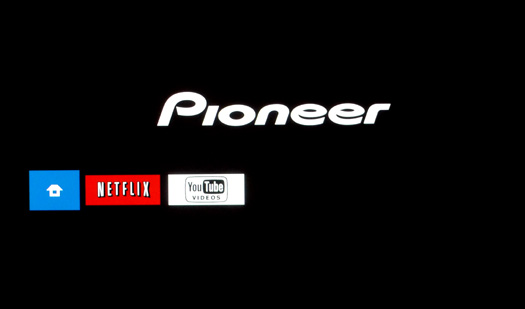 On the HQV Benchmark DVD rotating bar pattern, there were small jaggies as the bar entered the green area, an above average result. With the flag clip on this disc, where the waving flag is in front of a brick building, the flag had more jaggies than other players in this price range, but there was very little noise in the bricks, which is an above average result. While the BDP-330 does pick up the 3:2 cadence with film-based 480i material on DVD, the bleachers in the background of the "Super Speedway" clip had similar flickering to what I saw on the SD Bridge test on the Spears & Munsil Blu-ray Disc suggesting its handling of film sourced material is not perfect.
With actual video content, I used Gladiator on DVD. The end of chapter 12 is a flyover of ancient Rome. Overall the clip looks very good, with almost no jaggies. There is some slight flickering in the higher detail areas of the rooftops.  With The Fifth Element, chapter 2, the BDP-330 creates an average level of detail while upconverting the SD image, and there is minimal noise.
Overall processing is below average. There are some highlights, like low noise, but the flickering artifact and only average amounts of detail upconverting SD are disappointing for a player at this price point.


Among various snippets from Blu-ray and DVD, I watched the complete
Letters from Iwo Jima
on Blu-ray. There were none of the processing quirks visible on this disc, though this is a great transfer. The subtle colors were reproduced perfectly, as were the details on the soldiers faces.
Turn-Ons:
Turn-Offs:
Price
No 3D support
Less than stunning video performance
WiFi requires additional dongle purchase
Netflix, YouTube are the only streaming options
Price
Final Thoughts

I'm a little disappointed with the BDP-330. It's not that it does anything wrong (other than that one failure on the synthetic bar test and the visible flickering on some 3:2 film-sourced content), but it's what it doesn't do. It doesn't have the superlative performance of its big brother, it doesn't have the processing prowess of the Toshiba BDX2500, nor the streaming options or intuitive and sexy interface of the Sony BDP-S470. What it does have is an extremely high list price, way too high for a non-3D, barely streaming Blu-ray player.
Ten years ago the joke was that the worst small "budget" cars were from the likes of BMW and Mercedes. They de-contented their smallest cars to be, in their minds, ultra-cheap. So they came across as ultra-cheap, poorly made, and not worth anyone's money. Toyota, Honda, and so on instead designed small cars from the ground up to be inexpensive. The result was a car that was a far better value for the money, and rarely felt "cheap."
This is me being subtle.
Features and Specifications:
Video Upconversion: 720p/1080i/1080p
Precision Quartz Lock System (with compatible Pioneer receivers)
Supported Audio Formats: Dolby Digital, Dolby Digital Plus, Dolby True HD, DTS, DTS HD, MP3, WMA, LPCM
Convenience: BD-Live (Profile 2.0)
Wi-Fi Ready
Internet Streaming: Netflix, YouTube
Unit Dimensions: 16.54" x 2.94" x 26.77"
Unit Weight: 5.5 lbs.
MSRP: $299.99
Connectivity:
HDMI
Component Video Output
Composite
Analog Stereo
Optical Digital Audio Out
Ethernet Port
USB Port (1 front, 1 rear)
Company Contact Information:
Pioneer Electronics (USA) Inc.
1925 E. Dominguez Street
Long Beach, CA 90810
ph: 310-952-2401
On the web: pioneerelectronics.com