Home Theater Deals: Denon AVR-3312CI Networked Receiver: $549.99 Shipped
By Rachel Cericola
Earlier this year, our own Ian White got to check out the Denon AVR-3312CI Integrated Network A/V Surround Receiver. Oh, what a lucky guy.
He gave the receiver extremely high marks. "For $1099.99, it would be difficult (nigh on impossible) to find a more complete home theater receiver than the AVR-3312CI," he said. "It has enough power and features to drive one's home theater system for many years to come." Read his full Denon AVR-3312CI Receiver Review for more information.
Yes, it is a wonderful deal at $1099.99. Now, could you imagine paying half price? It's not a sweet dream, but today's Gold Box Deal from Amazon. We found the retailer listing the Denon AVR-3312CI for just $549.99. This is 50 percent off the receiver's $1099.99 list price, and even includes free shipping. Find out more on Amazon's Gold Box Deal page: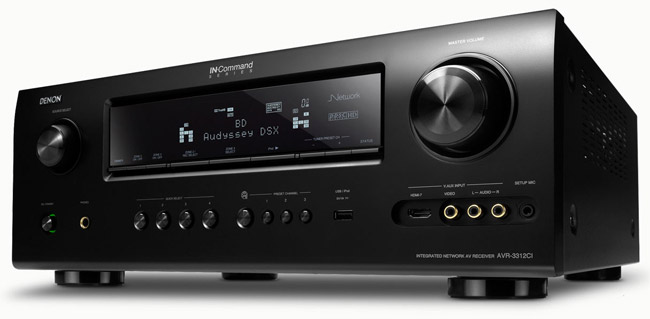 This 7.2-channel receiver has all kinds of goodies for home theaters of all shapes and sizes. With 125 watts per channel, it can definitely handle some of those larger rooms -- or up to three zones of music. It also has support for Dolby TrueHD and DTS-HD Master Audio formats, as well as Dolby Pro Logic IIz and Audyssey DSX.
Also, because this is one of Denon's top models, it can stream Pandora, Flickr, Napster, and Rhapsody. It also has Apple's AirPlay feature, so you can stream content from any networked computer with iTunes or your iOS device of choice, right to the receiver and your connected setup.
Other features include Denon's own Dynamic Discrete Surround Circuit-HD and AL24 Plus processing technology, seven HDMI inputs, and three HDMI outputs. Find out more about this receiver on Amazon's product page:
Just remember that to get the above price, you'll need to buy the receiver directly from Amazon and not one of the retailer's third-party merchants. Amazon is the one hosting this deal -- but they are only doing that today (Friday, June 14, 2012). If you're looking for a last-minute Father's Day gift or a gift for yourself, this is a hard deal to beat.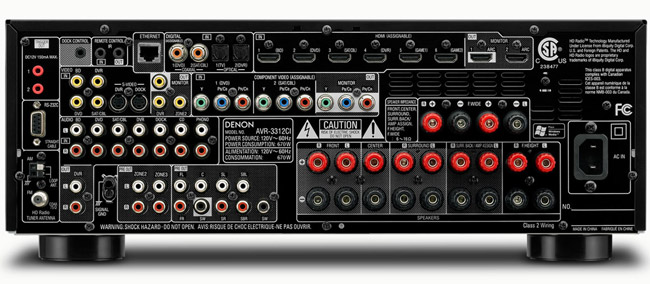 Please note: all deals posted on Big Picture Big Sound are current as of the posting date and time. These deals are frequently time- or stock-limited and generally do not last. Final pricing and stock are determined by the individual deal provider, not by Big Picture Big Sound so you will need to click through on the offer link to see if it is still available. Through our affiliate relationships with many online vendors, Big Picture Big Sound may earn a small commission on any referred sale.