HDTV Battle: Panasonic ZT60 Plasma vs. Pioneer Kuro: Who Wins?
By Chris Boylan
Although Pioneer may have exited the TV business four years ago, their Kuro plasma TVs remain legendary for their black level performance and overall picture quality. Those who own one cling to it lovingly, and those who don't covet it greatly. Manufacturers still compete with the ghost of the Kuro. In fact, at the Value Electronics HDTV shootout, which pits the year's top TVs up against each other in a head-to-head battle, store owner Robert Zohn usually gives attendees a peek at his own Kuro plasma as a benchmark against which other TVs can only dream of measuring up.
But, until now, no TV manufacturer has been crazy enough to offer their own head to head comparison of one of their TVs against a Pioneer Kuro. Key words: "until now."
At a press event this week in New York City, Panasonic showed off their upcoming flasgship, the ZT60 plasma in a darkened room so viewers could see the set at its best. Next to it on the wall? A model 151 Pioneer Kuro of comparable size.  A demo loop included some very challenging material full of deep blacks and fine shadow details.  And in the darkened room, any flaws in black level reproduction had nowhere to hide.
Although I can't vouch for the specific calibration or image settings (Panasonic reps said that both sets were in their default Cinema modes, with no additional tweaks or calibration), I will say that the Panasonic ZT60 held its own against the Kuro for black level reproduction, and clearly bested it in presentation of shadow detail and motion reproduction. It's no coincidence that many of the Pioneer engineers who worked on the Kuro TVs were hired by Panasonic after Pioneer stopped making TVs. And this year, the fruits of their labors are clearly evident in this flagship set. The overall tone of the Pioneer blacks was slightly warmer and redder than the Panasonic, but this could be based on the sets not having been professionally calibrated.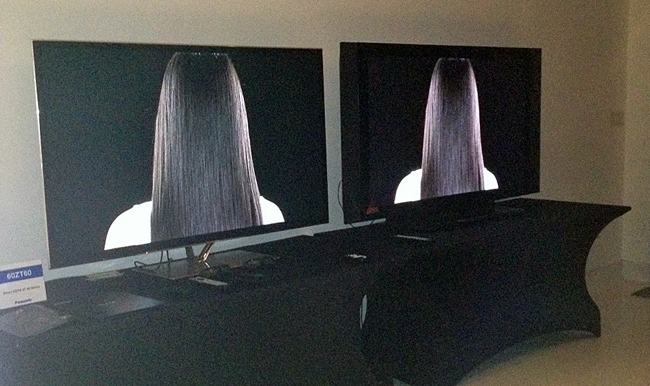 The ZT60 features several enhancements over previous Panasonic models, including a new - and exclusive - screen filter which is bonded directly to the plasma panel, eliminating the air gap between the panel and the protective glass screen.  This improvement enhances the light transmission, absorbs ambient light and also prevents and potential doubled lines from reflections within the plasma panel.  This Ultimate Black "Studio Master Panel" is exclusive to the ZT series.
Also, the ZT60 benefits from improvements made to the red plasma phosphor (also present in the VT60 models).  This and some processing enhancements allow the VT60 and ZT60 sets to reproduce over 98% of the DCI (Digital Cinema Initiative) color space. The result is that the VT60 and ZT60 can reproduce richer, more vibrant reds and greens than you normally see on a flat panel TV. Of course, they can also reproduce the standard HD color spectrum ("rec 709") which is the reference used for high definition content.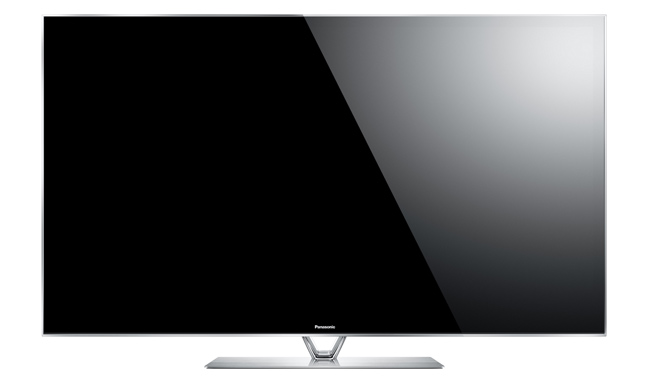 The other major enhancement to the VT60 and ZT60 over prior generation sets is an improvement in the available gradations between full white and full black. A standard panel can reproduce around 6,000 different levels of brightness from fully dark to fully bright. Last year's VT series could reproduce 24,576 steps of brightness and this year's VT60 and ZT60 have been enhanced further to reproduce 30,720 steps of brightness. This leads to smoother transitions from light to dark as well as crisper borders around objects.
Not Just a a Pretty Face
Unlike the Pioneer sets, which preceded the whole "Smart TV" craze, the Panasonic ZT60 features a full suite of apps and streaming services. Panasonic's cloud-based VIERA Connect platform also comes sporting a new customizable Home Screen in 2013 which allows you to list just your favorite apps and services in the internet portal, with your choice of screen layout.  The ZT60 does lack the VT series' built-in camera, voice and gesture controls, emphasizing picture performance and simple, elegant design over flashy features.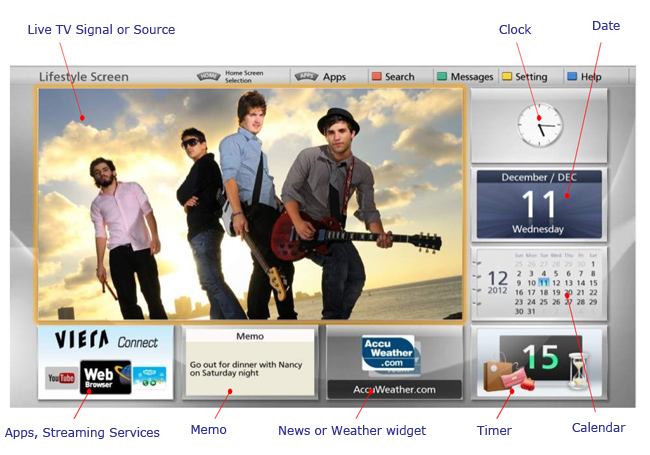 The ZT60 series will be available in 60-inch (TC-P60ZT60) and 65-inch (TC-P65ZT60) screen sizes, and will be limited to a smaller production run than the VT series due to the complexity of its panel manufacturing process.  Pricing and exact availability has not been announced though Panasonic reps tell us it should be available in late May.
And in the "bittersweet" department, it is being reported by The Verge that Panasonic executives confirmed recent speculation that this will be the last new plasma panel developed by the company, though they will continue to sell plasma TVs into 2014 and beyond (see "The Verge" for details).
Update (4/12): Panasonic excutives say that the Verge article is incorrect.  Here's their official statement:
"This week in New York City, Panasonic demonstrated the latest development of our gapless Plasma panel technology in our 2013 Smart VIERA ZT Series Plasma HDTV. The technology incorporated into our ZT Series Studio Master Panel will be the basis for continued plasma display panel development and production. While the Smart VIERA ZT Series introduces a new level of Plasma picture quality, we believe there is still room for further improvement and intend to continue to research ways to take our Plasma technology to even higher levels where it also has the potential to be applied in our other Plasma series in the future.
"VIERA Plasma HDTVs continue to set the standard for picture quality and black level excellence and the ZT Series is another example of the continued ability of Plasma to evolve and continue to deliver a best-in-class HDTV."
-- Henry Hauser, Vice President, Merchandising Group, Panasonic Consumer Marketing Company of North America
So that's good news.  But in any case, before you get too upset about the eventual demise of plasma technology, keep in mind that plasma is not the only high-end self-illuminated panel technology on the block. Videophiles and TV lovers can keep their eyes (and hopes) pinned on OLED as a possible successor to plasma in producing high quality moving images. Until then, the 2013 Panasonic plasmas should please even the pickiest of picture purists.