Google Assistant Can Now Control Your Home Theater and TV Using Harmony Hub
By Rachel Cericola
Now you can talk to even more devices around the house. Logitech Harmony just announced support for Google Assistant on Google Home. All Logitech hub-based products now work with the voice assistant, allowing you to control anything that's connected using the sound of your voice.
Logitech's hub-based products include the Harmony Elite, Harmony Companion, and Harmony Hub. Last year, Logitech added the Harmony skill for Amazon Alexa, so users could integrate voice control with these same products and Alexa via the Amazon Echo, the Amazon Tap, and/or the Echo Dot. And now they're doing something similar for Google Assistant.
You can access Actions on Google with any Harmony hub-based product and a Google Home just by saying something like, "Okay Google, ask Harmony to turn on my TV." Logitech Harmony products work with more than 270,000 devices, including audio and video components, as well as lighting, thermostats, and more. This means you can adjust volume levels, change channels, dim lights, and control all sorts of other devices, all using voice commands.
Other commands include, "Okay Google, ask Harmony to turn on the Discovery Channel" or "Okay Google, ask Harmony to turn up the volume." You can even say, "Okay Google, ask Harmony to turn on my 'Good Morning' activity," and have the system tweak Philips Hue lights, turn up the heat on a Nest thermostat, and play music from compatible speakers in the kitchen."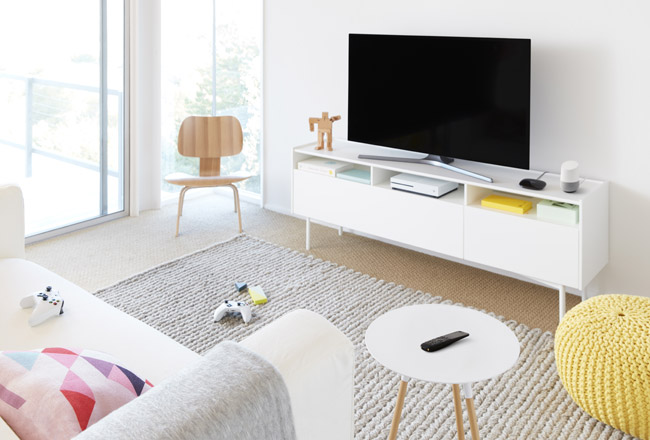 "Voice has a powerful role in simplifying the connected home experience and people absolutely love it," said Renee Niemi, vice president and general manager of Logitech Smart Home. "Controlling entertainment is an important activity within the smart home and Logitech Harmony has been focused on optimizing the ways people can enjoy this. By working with Google, we are now able to make home entertainment even more seamless and fun."
The Logitech Harmony Elite ($349.99), Logitech Harmony Companion ($149.99), and Logitech Harmony Hub ($99.99) are all available now.

Where to Buy:
Related Article: