Dolby Atmos + Dolby Vision = Dolby Cinema, a New High-end Cinematic Experience
By Rachel Cericola
About two years ago, Dolby made a major step in creating a more enjoyable movie experience by introducing the Dolby Atmos audio format. Now, it looks like they are going to give IMAX a run for its money (and your money), by rounding out the rest of the package.
The company just announced Dolby Cinema, a combination of image and sound technologies that promises to make every movie experience "a completely captivating cinematic event."
Dolby Atmos will be part of the package, to completely immerse viewers in the sound -- even from overhead.
It will also include an entirely new Dolby Vision projection system, which was co-developed with Christie. This includes new proprietary High Dynamic Range (HDR) technology with enhanced color and two high-frame-rate (HFR) capable Christie 4K laser projection heads. Combined with Christie's 6P modular laser light, this projector promises amazing contrast, high brightness, and a color range that more closely matches what the human eye can see.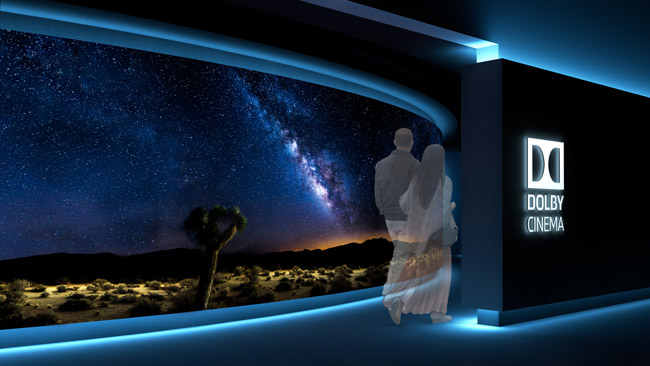 "Cinema projection does not get any better than this," said Don Shaw, senior director of product management at Christie. "We have combined the research and engineering resources of two of the most innovative companies in the world to create the best projection system that anyone has yet seen. We'll be delivering audiences a richer, more detailed viewing experience with up to 14-foot lamberts on-screen in 3D and up to 31-foot lamberts for 2D DolbyVision content, far exceeding any 'ultra-bright' industry standards, to all Dolby Cinema locations."
Even the design of each theater promises to create a mood that will draw audiences deeper into the story on-screen. Dolby says they'll work with theater owners to create premium theaters that include both Dolby Vision and Dolby Atmos. Beyond that, the customization and design will depend on the theater owner's individual goals and specifications (and budget!).
Now which theaters will do that exactly? The first Dolby Cinema site will be located at the newly constructed JT Cinemas complex in Eindhoven, Netherlands. Opening on December 15, this is one of the largest cinemas of the JT branch, with eight screens and 1,546 seats. The technology will also go into the UCI/Cinesa La Maquinista theater in Barcelona, Spain. There's no word on when Dolby Cinema theaters will pop up in the U.S. -- and whether or not reclining seats will be a part of the overall experience. (Please?!?)
"Dolby has applied decades of research and development to deliver a sight and sound experience to Dolby Cinema that will transport audiences into the story like never before," said Kevin Yeaman, president and CEO of Dolby Laboratories. "Dolby Cinema will be the most engaging way for moviegoers to watch the newest releases."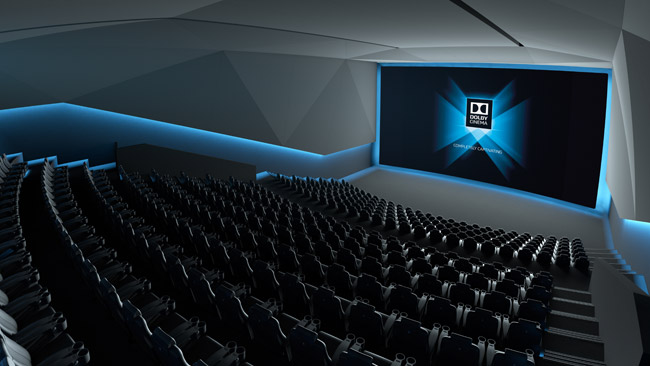 For More Information: