Aperion Verus Forte Center, Tower, Satellite 5.1 Speaker System Review
By Rachel Cericola
Edited by Chris Boylan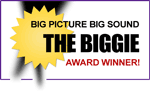 Make it a Meal
Aperion Audio is one of those companies that's easy to forget. We say that only because you won't see their products prominently displayed in Best Buy or in your other favorite local audio/video store. In fact, you won't find them there at all.  If you want an Aperion product, you're going to have to deal with them directly, which is actually a good thing.
In a world where we rely on communicating through third parties, it's nice to see a company that actually wants to rub elbows with its customers. Maybe they just love to be loved, because Aperion's Verus Forte Speaker Line has exactly the types of products you'll want to call them up and thank them for.
Announced back in February, the Verus Forte line consists of the Verus Forte Tower, Verus Forte Center, and the Verus Forte Satellite speakers.  Available in black or cherry wood, all of the speakers are sold ala carte. However, they work particularly well when matched up for a full Forte multi-channel surround system. For this review, we created a 5.1-channel system that comprises the entire Verus Forte line: two Towers for front left and right, a Center for the center channel, and a pair of the Satellite speakers for the rear channels.  For good measure, we added in Aperion's Bravus II 10D Digital Subwoofer to supplement things in the lowest octaves.
Presents for All!
Unboxing anything that comes from Aperion is a real treat. Just looking inside those boxes, you know that you've really got something special. That's because in addition to the typical Styrofoam packing materials, Aperion wraps each one of its babies in a fancy faux velvet bag.  This is certainly a lot nicer than the plastic baggies that wrap most of the competition, including speakers that sell for much more than the Aperions.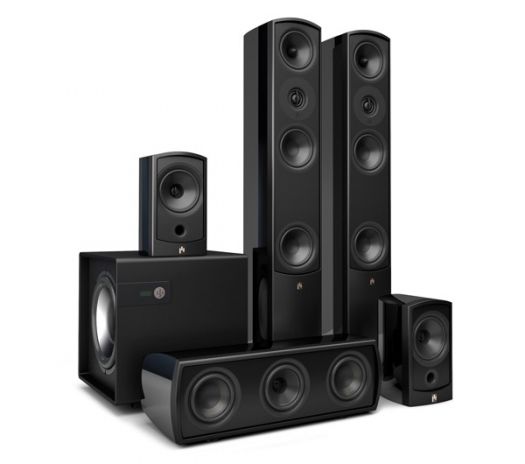 The spotlight of this system is clearly the Aperion Verus Forte Tower. That's because these big boys measure in at a fairly substantial 35 inches tall. Yes, 35 inches isn't as towering as some towers, but they do seem pretty big to shorties like us who are mostly used to using (and reviewing) diminutive satellites and packaged compact home theater systems. Adding to the height of each tower are a pair of metal speaker feet, which are attached via the included screws and Allen key. Those outriggers make the speaker sturdy, but also scratchy, so watch out on hardwood floors.
We'd suggest putting them on top of quarters if they're not being placed on a rug or carpeting (or silver dollars if you want the sound to be even richer).  There's no softer option here, but the set also comes with floor spikes, which provide a bit of additional stability -- or peace of mind, in case you're worried someone might walk off with this nice looking pair.  After we had finished up our listening, we also noticed a set of cushioned metal discs inside the box that are made to go under the speaker cones or spikes if placing the towers on a hardwood or tile floor.  These may be your best option, particularly if you don't have a lot of loose change.

Despite the Tower's size and heft, theft wouldn't be totally out of the realm of possibility. After all, these are quite pretty and pretty shiny to boot. Inside that 3-way, ported, curved cabinet and removable grille (there's a tool for that too), there's a 1-inch ASR tweeter, a 4.25-inch mid-range driver, and two 4.25-inch woofers. The tower is also bi-ampable, with two sets of 5-way gold-plated binding posts on the back. Priced at a reasonable $990 per pair, each tower boasts a rated frequency response of 53-20,000 Hz (+/- 3 dB), an impedance of 6 ohms, and sensitivity rating of 90dB.
As the perfect complement, the Verus Forte Center Channel drops the extra pair of binding posts from the towers and the dimensions, to 6.2 by 19 by 8 inches. Priced at $350, the 3-way center features the Aperion PhaseSync Driver with integrated ASR tweeter.  This design positions the tweeter driver in the center of the midrange for better phase coherence than you would get with the traditional separate midrange/tweeter design.  The Center also sports one 4.25-inch woofer and a 4.25-inch passive radiator for bass reproduction. This speaker has a rated frequency response of 72-20,000 Hz (+/- 3 dB), an impedance of 6 ohms, and sensitivity rating of 85dB.
On the smaller side (and in our case, the rear side), we had a pair of the Verus Forte Satellite speakers. Just to clear up some confusion, these are listed as satellites on the Aperion website (and even named the "Satellite"). However, at 9 by 5 by 5.7 inches, they are bigger than most satellite speakers we've seen and probably qualify more as "bookshelf" models. Also, even though Aperion prices them as $175 each, they are only sold in pairs ($350). Each of these 2-way, ported speakers has the same 4.25-inch Aperion PhaseSync Driver with the integrated ASR tweeter as seen on the Center, but no additional bass driver. This model also has a rated frequency response of 80-20,000 Hz (+/- 3 dB), an impedance of 6 ohms, and sensitivity rating of 85dB. Don't worry too much about matching these and the Center up with the more efficient towers as any receiver worth its salt will allow you to adjust the output to compensate and create a nicely balanced mix of sound from front to back and all around.
Last, but certainly not least, we got to check out the $799 Bravus II 10D Digital Subwoofer. While this isn't technically part of the same line, it's the sub that Aperion recommends using with its Verus Forte line -- and the one that they sent to us to use for this review. Obviously, the sub isn't as slender as the other pieces in the set; it's also not as easy to lift. Weighing in at 44 pounds and measuring 15 by 13.5 by 13.5 inches, this beautiful beast packs in a single down-firing active 10-inch aluminum driver, a pair of side-firing 10-inch aluminum passive radiators, and a 400-watt BASH amplifier. With a rated frequency response of 27Hz - 180Hz (+/- 3 dB), the Bravus II can rock rooms of all sizes.
The sub has LFE inputs, speaker level inputs, and even a USB port. Sort of interesting about the Bravus II is that it comes packing a remote control and two pairs of feet. As far as the feet go, one set can get grippy with carpet, while the other is soft on not-so-soft surfaces. The remote is also a huge bonus, allowing you to do a bit of tweaking or flip through the various Music, Movie and Night modes without getting off your duff.
Plenty o' Superpowers
After about a week of forgetting our troubles and the fact that we have to return these speakers at some point, we decided to crank things up and scare the neighbors. Oh what fun we had!
Music was first on our playlist. We popped in a few of our favorite standbys, like Rush's "Tom Sawyer," Nirvana's "The Man Who Sold the World," and Public Enemy's "War at 33 1/3." We were extremely pleased with the results, with the set able to showcase fine detail on all types and genres of music, without sacrificing dynamic range. Next, we threw on a bit of Pink Floyd, which took this trip to a whole new level -- without the need for drug enhancements. We could feel the breathy vocals on "Mother" and become one with the overall insanity of "The Great Gig in the Sky" and "Brain Damage." Overall, we unearthed a few new musical details we had missed during the umpteen times we played both albums in high school.
Things got really interesting while listening to the indie band xx. We flipped to the fourth song ("Islands") on the band's self-titled album. This is a song that has given us a lot of trouble in our car. While driving, it really doesn't matter how low your volume can go. This is the type of song that people hear from blocks away, from inside their homes. It just has that much bass. On this set, however, the bass came through beautifully without overpowering the other sounds in the song. It was a completely different, completely immersive experience.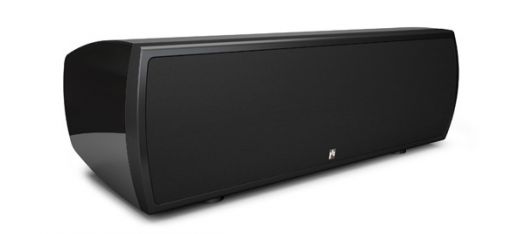 Speaking of immersive, it was time to add some visuals to this party. One Blu-ray that we've had in heavy rotation lately is The Incredibles. If you don't have a copy of the recent Blu-ray release, you are missing out on some seriously great sound (the image is pretty gorgeous too). First, we flipped to chapter 21, which is titled "Caves & Rockets" because of, well... the caves and rockets. The Aperion set played the scene perfectly, delivering a nice echo from inside the cave, while still catching every crackle of the bonfire. Once the rocket launches, be prepared to grab onto something because these speakers will simply blow the hair off your head.
Moving to the next scene, "100 Mile Dash," the speakers captured the patter of those little superhero feet, the whiz of the enemy flyers, and all of the glorious explosions. It was at this point where we cranked the Aperions up to beyond a healthy level, and they still maintained their clarity and explosive dynamics.
Next, we popped in Toy Story 2, which has a really great opening scene, from an audio standpoint. The first few minutes of the movie showed us what Buzz Lightyear (and these speakers) can really do. As Buzz flies through the air, there's a ton of bass. There's also a lot of blips and bleeps, exploding robots, and other cool sound effects coming from discrete points in space around the room. We never wanted to be a cartoon so badly!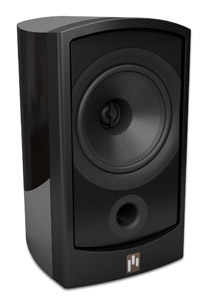 Of course, there's a whole world of audio outside of the world of Pixar. We tried out the set with some kick-ass moments of
Kick-Ass
, sports, kids' shows, and everything in between. The towers always seemed to steal the spotlight. However, the center and the satellites were no slouch either, providing plenty of detail and a wonderfully immersive overall audio experience.
Turn-Ons
Sturdy, good looking build
Excellent sound quality and detail
Big sound without a huge footprint

Easy to build your own 5.1, 7.1, 9.2 or larger setup
Good overall value
Turn-Offs
Tower outriggers could use some cushion
A system discount would be nice

Final Thoughts
While not really sold as a complete package (at least not yet), Aperion's Verus Forte speaker line is as complete as you'll want to get. Each speaker here plays an important role in one awesome overall audio experience. It's sort of a bummer that the retailer doesn't offer a discount for those building a whole system. That said, you can be assured that the value that these speakers offer is already exceptionally high, so the cash you invest in a Verus Forte system is indeed money well spent.
Buy the Verus Forte Speakers at AperionAudio.com:
Product Specifications:
System Price (as tested): $2489.00

Aperion Verus Forte Tower Speaker
Frequency Response: 53-20,000 Hz +/-3dB
Impedance: 6 Ohms
Sensitivity: 90 dB
Recommended Amplifier Power: 20-300 watts per channel
High Frequency Driver: 1" custom ASR tweeter
Midrange Driver: 4.25" woven Kevlar with aluminum phase plug
Low Frequency Driver: Two 4.25" woven Kevlar woofers
Cabinet: HDF, ported
Connectors: 5-way gold-plated binding posts
Weight: 30 pounds
Dimensions: 35" H x 6" W x 8.25" D
MSRP: $990 per pair
Finish: High-gloss cherry-wood veneer or piano-black lacquer
Aperion Verus Forte Center Channel Speaker
Frequency Response: 72-20,000 Hz +/-3dB
Impedance: 6 Ohms
Sensitivity: 85 dB
Recommended Amplifier Power: 40-250 watts per channel
High Frequency Driver: Custom Aperion ASR tweeter
Midrange Driver: Custom 4.25" Aperion PhaseSync driver with integrated ASR tweeter
Low Frequency Driver: 4.25" woven Kevlar woofer
Cabinet: Sealed with one 4.25" woven Kevlar passive radiator
Connectors: 5-way gold-plated binding posts
Weight: 15 pounds
Dimensions: 6.2" H x 19" W x 8" D
MSRP: $350
Finish: High-gloss cherry-wood veneer or piano-black lacquer
Aperion Verus Forte Bookshelf Speaker
Frequency Response: 80-20,000 Hz +/-3dB
Impedance: 6 Ohms
Sensitivity: 85 dB
Recommended Amplifier Power: 30-150 watts per channel
High Frequency Driver: Custom Aperion ASR tweeter
Midrange Driver: Custom 4.25" Aperion PhaseSync driver with integrated ASR tweeter
Cabinet: Ported, MDF
Connectors: 5-way gold-plated binding posts
Weight: 6.5 pounds
Dimensions: 9" H x 5" W x 5.7" D
MSRP: $350 per pair
Finish: High-gloss cherry-wood veneer or piano-black lacquer
Aperion Bravus II 10D Digital Subwoofer
Frequency Response: 27 - 180Hz +/-3dB
Amplifier Power: 400W RMS
Low Frequency Driver: 10", aluminum driver with dual 10" passive radiators
Drive Configuration: One Active & Two Passive
Cabinet: Sealed and Internally Braced 1" HDF
Connectors: LFE RCA, Stereo RCA, Speaker High-Level, USB
Weight: 44 pounds
Dimensions: 15" H x 13.5" W x 13.5" D
MSRP: $799
Finish: Cherry-wood or piano-black lacquer
Manufacturer Contact Information:
Aperion Audio
18151 SW Boones Ferry Road
Portland, OR 97224
Ph: 1-888-880-8992
On the Web: www.AperionAudio.com