VIZIO, Dolby, Warner Partner to Bring Dolby Vision HDR 4K Ultra HD Movies Home on VUDU
By Rachel Cericola
This year, we're seeing more 4K TVs than ever before. VIZIO is hoping to make a pair of its latest and greatest stand out from the crop, by making a deal with Dolby.
The company just announced partnership plans that will bring Dolby Vision to VIZIO's Reference Series Ultra HD Full-Array LED Smart TVs. More specifically, both of these newly announced 65- and 120-inch 4K TVs will be able to stream Warner Bros. 4K Ultra HD Dolby Vision titles through VUDU.
Dolby Vision uses a wider color gamut and high dynamic range (HDR) to pump up your 4K viewing experience. The end result boasts better brightness, contrast and colors than ever before. Even better, it can actually boost UHD and HD video signals for over-the-top (OTT) online streaming, broadcast, and gaming applications.
Of course, VUDU is the Walmart-backed streaming service. It's the first web-based service to announce support for Dolby Vision. It's also one of the many entertainment options available through the VIZIO Internet Apps Plus platform.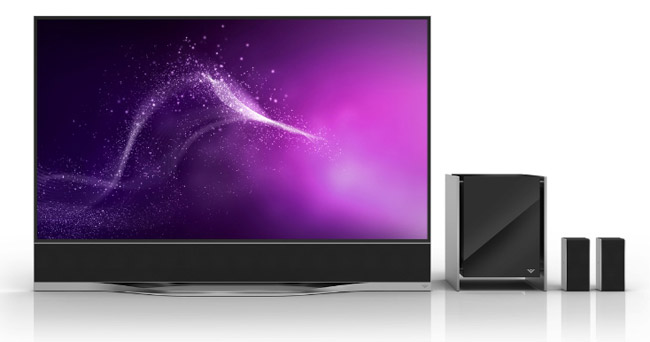 Other features in the Reference Series include full-array 800-nit LED backlight for a wider and more dynamic range of luminance, as well as 384 active LED zones for better contrast control. It also has Clear Action 1800 and 240Hz effective refresh rate for sports and action movies, the new VM50 Ultra HD processing engine, an Ultra-Color Spectrum for widening the color gamut, built-in 802.11ac dual-band WiFi, and much more. Also worth mentioning is that the 65-incher has integrated 5.1 surround sound.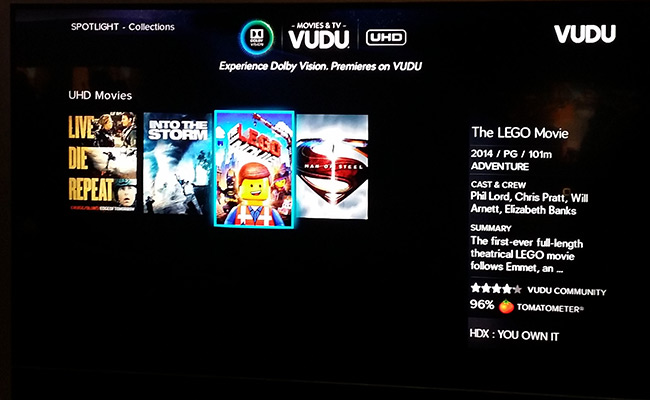 "We are delighted to see the VIZIO Reference Series as the first TV with Dolby Vision, a dramatically different visual experience that engages your senses," said Giles Baker, senior vice president of Dolby's broadcast business group. "VIZIO Reference Series customers will have access to a slate of Dolby Vision content that demonstrates the impressive capabilities of this TV and bring viewers closer to the original intent of the content creators."
Currently, there's no word on when VIZIO will ship the Reference Series -- or for how much. However, when those models do ship, we know what we're going to watch. Back in January, Warner Bros. told us that the first 4K Ultra HD Dolby Vision titles would be Edge of Tomorrow, Into the Storm, and The Lego Movie. Since then, the studio has listed additional titles, including Man of Steel, Sherlock Holmes, and Sherlock Holmes: A Game of Shadows.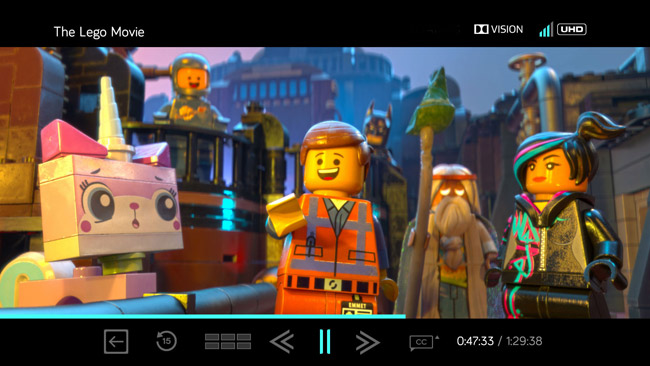 Where to Buy:
For More Information: