Tribeca is a Winner, but the Judges.....
By David Kempler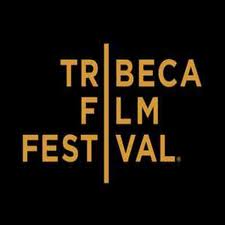 This year's Tribeca Film Festival has come and gone and I, for one, am sad that it's over. Seeing the work of directors not named Spielberg, Scorsese, and Woody, has an allure in its own right. It's like dating. You forage through a bunch of questionable types in the hopes of finding a jewel, and I was lucky enough to find a few. Even better, there were almost no dogs in the bunch.
However, and this is one big however, when the awards were handed out, at least a couple of them had me scratching my head. I am left to wonder if the panel was on hallucinogens when they filled out their ballots. For starters, they selected, "Bombay Beach", as the best documentary feature of the festival. Let me assure you that if there had been no other entries in this category, it still would not have deserved a victory.
I admit that I was very much looking forward to seeing it, because it sounded like a fascinating story. It concerns a town in California that was once touted as a future top vacation destination. Instead, it fell upon hard times and everyone there is now hurting financially, and in many other ways too. Incredibly, I couldn't root for or against anyone on screen. Of the documentaries I did see, "
Klitschko
", was easily the best, and if you get a chance, try and see it.
In the category of Best New Narrative Director, the award was presented to Park Jungbum, writer and director of "
The Journals of Musan
"
.
Oddly, this was another one I was really looking forward to. While it wasn't anywhere as terrible as "Bombay Beach", it wasn't "Citizen Kane" either. It was slow and pointless, with no one to root for or against. We were supposed to root for the central character, but I would have preferred to slap him around for his inability to stand up for himself.
What I have concluded from my experience is that the judges either voted their preconceptions and never saw the films. Usually, I agree with the award winners at film festivals. I am at a loss as to how voting was conducted, but I do realize that we all watch films and come away with different impressions. What am I left with is the same thing all of you are left with. We all know that we are right and that only we know what the good and bad ones are.