This Week on Blu-ray: The Way Way Back, The Conjuring, The Internship, Before Midnight and More!
By Rachel Cericola
Halloween is creeping up pretty fast. If you're looking to spend the night with a few new heebie-jeebies, there are several new Blu-rays to feast upon in this week's list of releases.
However, this week's spotlight doesn't have creepy crawlies or a little something from the supernatural side. It's a sweet comedy-of-age story, known as The Way, Way Back. This little indie flick had a limited summer release, but is certainly one worth picking up just for the stellar cast alone.
Otherwise, this week's lineup includes a new comedy, a romance and a flick that combines both. Of course, you could also go for one of the aforementioned horror flicks -- if you dare!
Did we miss one of your favorites for the week? Have something to say about one of this week's new releases? Sound off in the comments below. Otherwise, all of these titles are out as of October 22, 2013, except where noted. Enjoy!
---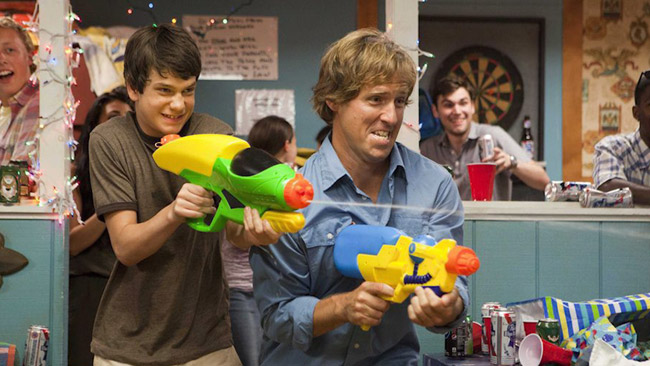 The Way, Way Back
This small film received some pretty big accolades during its summer release. It follows the story of Duncan (Liam James), a shy 14-year-old who isn't having a summer to remember, thanks to his mom (Toni Collette) and her jerky boyfriend (Steve Carell). However, things start to perk up once he makes friends with Owen (Sam Rockwell), the manager at a local water park. Written and directed by the Oscar-winning duo of Nat Faxon and Jim Rash, this sweet indie also stars Maya Rudolph, Amanda Peet, AnnaSophia Robb and Rob Corddry.
Fox Searchlight is giving this small movie a small Blu-ray release, with a 1.85:1 image and a DTS-HD 5.1 Master Audio track. Otherwise, the single-disc release comes with deleted scenes, a short on the "Water Park," another on Faxon and Rash, and one other item listed as "ensemble featurettes." [Fox Searchlight]
---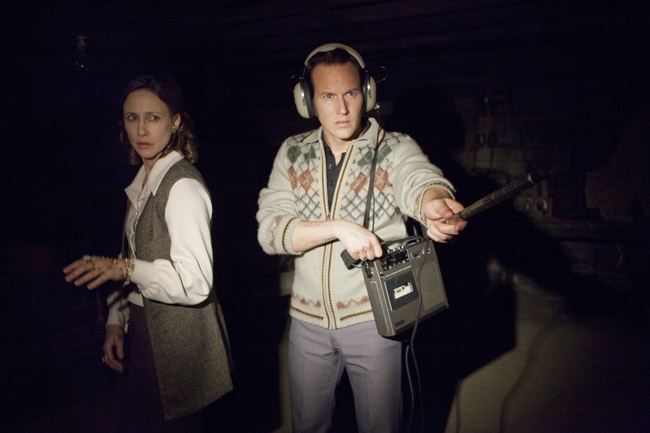 The Conjuring
This supernatural thriller was a smash at the box office, raking in just under $310 million. People love those true horror tales! This one is based on a dilapidated farmhouse in Harrisville, Rhode Island, which is owned by Roger and Carolyn (Ron Livingston and Lili Taylor). The house is cute, remote and filled to the rafters with demonic creatures. Soon after the family dog meets an untimely demise, the couple call in paranormal investigators Ed and Lorraine Warren (Patrick Wilson and Vera Farmiga) to confront the spirits within.
This surprise hit is coming to Blu-ray with a sharp 2.40:1 image and an equally creepy DTS-HD Master Audio 5.1 mix. There's also a trio of featurettes, which don't spend nearly enough time on the film's inspiration or its all-star cast. Otherwise, the 2-disc set has the standard-def DVD, the Digital Copy and the UltraViolet Digital Copy. [Warner Bros.]
---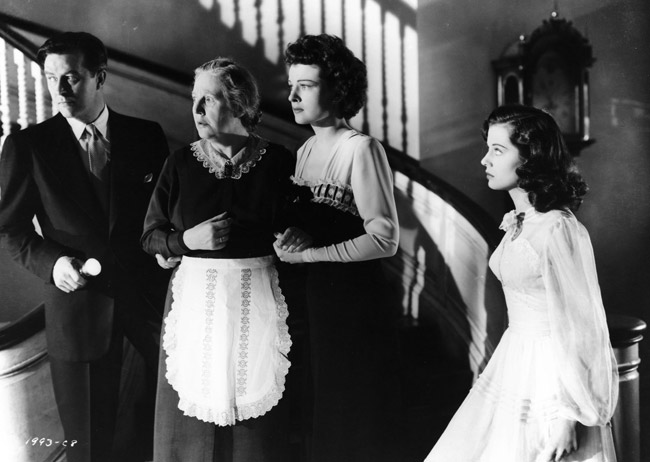 The Uninvited: Criterion Collection
This blast from the past is coming to Blu-ray to conjure up a few additional heebie-jeebies. It finds a pair of siblings (Ray Milland and Ruth Hussey) buying up a surprisingly affordable home. Well, it's not surprising to the ones that know it's haunted with the memories of a bizarre love triangle.

Criterion is giving this 1944 classic a Blu-ray release, with a 1.37:1 image and a PCM Mono track. The single-disc set doesn't have the typical lengthy list of special features you'd find on a Criterion release. Instead, the collection only includes a pair of half-hour featurettes, the film's theatrical trailer, and a 25-page booklet. [Criterion]
---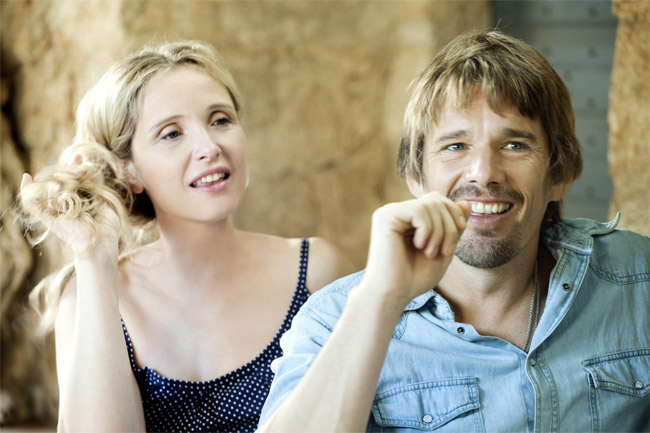 Before Midnight
Director Richard Linklater reteams with Ethan Hawke and Julie Delpy for the third entry in the trio's romance franchise. This installment finds Jesse and Celine nine years after the two reunited in 2004's Before Sunset. The pair are in the romantic city of Greece, but dealing with not-so-romantic issues, including careers, kids, and ways to spark up their relationship.
The third time is a charm for this franchise, as least as far as the 1.78:1 image and DTS-HD Master Audio 5.1 track is concered. The package of extras is a whole other story, with only a quick short on the two main characters, a "Q&A with Ethan Hawke, Julie Delpy and Richard Linklater," and an audio commentary with Hawke, Delpy and Linklater as well. There's no standard-def DVD, but Sony has included a Digital Copy and the UltraViolet Digital Copy of the film. [Sony]
---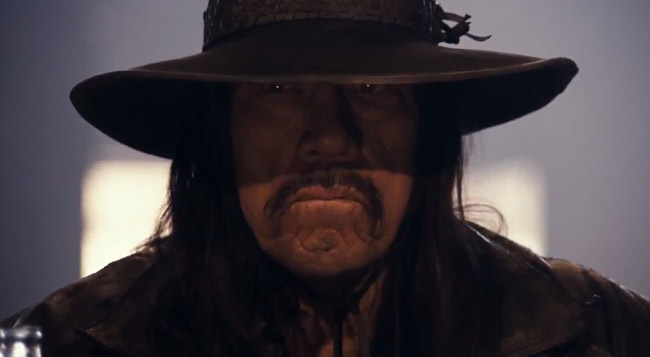 Dead in Tombstone
Danny Trejo ditches his Machete character for this direct-to-video action flick. Not to worry, though; he brings plenty of bad-ass, as a man out for vengeance against his own gang. The film includes 100 minutes of pure violence, as well as Anthony Michael Hall and Mickey Rourke.
Despite this being a direct-to-video release, the Blu-ray package is pretty stellar. The 1.78:1 is sharp and the DTS-HD Master Audio 5.1 track is immersive enough to get you dodging bullets and other special effects. The extras are also plentiful and includes an unrated version of the film, a director commentary, deleted scenes, and five short featurettes. Rounding out the 2-disc set is a standard-def DVD, a Digital Copy and an UltraViolet Digital Copy of the film. [Universal]
---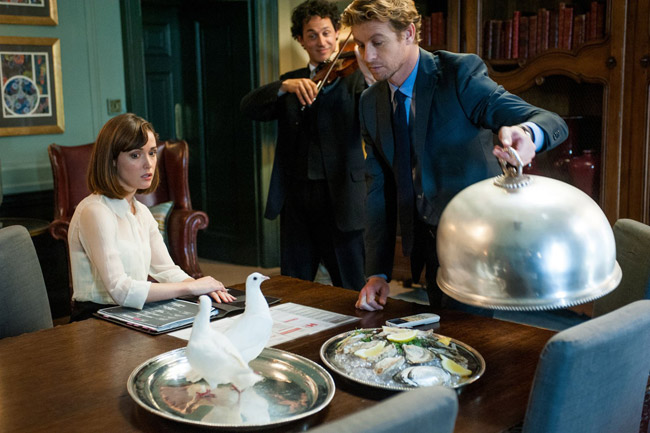 I Give It a Year
Despite having the writer of Borat and producers of Love Actually and Bridget Jones's Diary, this British film didn't receive an international release. Maybe American audiences can't appreciate the anti-rom-com? You can be the judge, as newlyweds Nat (Rose Byrne) and Josh (Rafe Spall) struggle to make it to their first anniversary. Anna Faris, Simon Baker, Stephen Merchant and Minnie Driver also star.
Despite the small release, the film is far from low budget. It has a nice 2.40:1 image and a decent DTS-HD Master Audio 5.1 track. The extras on this single-disc release are also pretty impressive, including a slew of cast and crew interviews, bloopers, outtakes and deleted scenes. There's also a pair of super-short featurettes on the movie and the cast, which run about 3 minutes each. [Magnolia Pictures]
---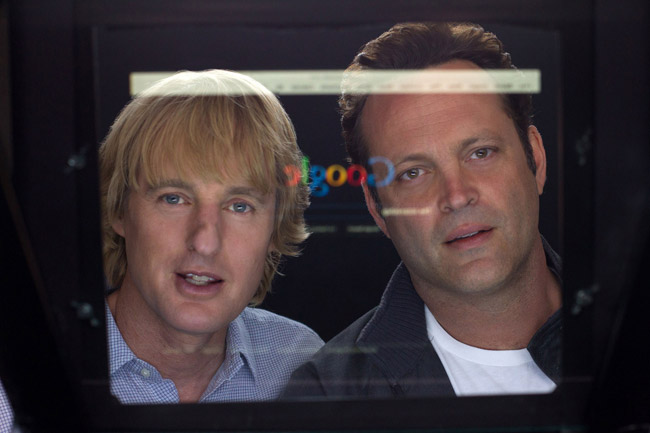 The Internship
Eight years after Vince Vaughn and Owen Wilson crashed the box office with Wedding Crashers, the duo has teamed up again. Yeah, it wasn't exactly worth the wait as the two try to save their plummeting careers by becoming interns at Google. It probably sounded much better on paper, but know that the boys are confined to antics that would be acceptable to a PG-13 audience. Lame! Rose Byrne, Max Minghella, John Goodman, Jessica Szohr and Aasif Mandvi also star.
The film made a decent $91 million at the box office and should pick up a few Blu-ray dollars, thanks to a 2.40:1 image and the DTS-HD Master Audio 5.1 track. Fox hasn't said anything about a DVD or Digital Copy with this release, but it does have theatrical and unrated commentary with director Shawn Levy, a selection of deleted scenes, and a short titled "Any Given Monday." [Fox]
---
Also New This Week: