Survey Says 23% of Consumers Intend to Buy a New HDTV This Year
By Rachel Cericola
Planning to buy a new HDTV this year? You're certainly not alone.
Of course, we're always talking about new products on this site -- especially HDTVs. However, people don't just want to look. According to a new survey, there are several shoppers looking to bring a brand new set home sometime this year.
Boston-based firm Strategy Analytics, Inc. just released data that says that the consumer electronics market should see a little upswing at some point. When Strategy Analytics compared the latest purchase intention data from its ConsumerMetrix service to the survey done in last year's fourth quarter, it looks like people are ready to buy.
The report, "TV/AV Devices: Purchase Intention Index Q2 2013," says that consumers in both the U.S. and Europe are planning to buy HDTVs, Blu-ray players and streaming set-top boxes over the next 12 months. In fact, 23 percent of survey respondents specifically planned to make a big purchase and buy a new HDTV.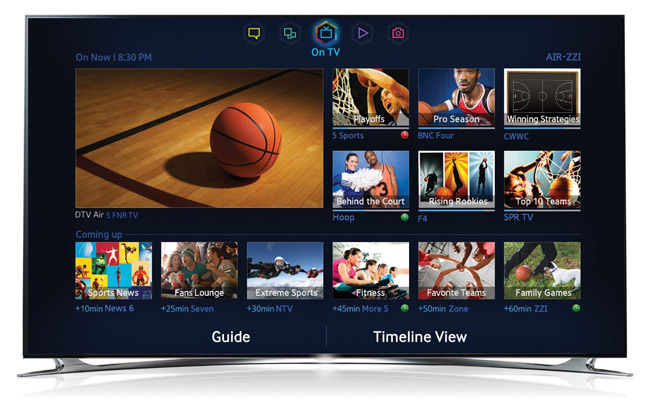 When it comes to other devices, 13 percent are looking at Blu-ray players and about six percent are planning to scoop up an Apple TV or other streamer.
"Global TV sales have been in decline, but our surveys suggest that consumer sentiment is finally moving in the right direction," says Jia Wu, director of Connected Home Devices. "While economic recovery remains patchy, this survey evidence suggests that more consumers are ready once again to invest in the latest TVs and other gadgets than last year."
Strategy Analytics says that the online survey also pointed to the U.S. to spark the recovery process, since HDTV purchase intentions are now 7.6 percent higher here than in late 2012. Europe, on the other hand, has seen a 4.5 percent increase, with Germany leading the shopping pack.
"It may be too soon to talk about the feel-good factor," says David Mercer, principal analyst. "But after a very challenging period for the industry it seems that consumer electronics manufacturers may finally have some good news to look forward to."
The ConsumerMetrix Survey was conducted in June 2013, with about 2062 U.S. participants and another 4118 from Europe.
For More Information: