Sony to Sell VPL-HW50ES 3D Front Projector for Under $4K
By Rachel Cericola
Setting up a home theater projector may seem a little daunting. However, big screen doesn't have to mean big budget. Sony is hoping to make the big-screen option slightly more affordable, with its newly announced VPL-HW50ES front projector.
The company was out at this week's CEDIA Expo showing off the new home theater projector, which includes a full 1080p HD resolution, 3D support with an integrated transmitter, and Sony's own SXRD (Silicon X-tal Reflective Display) technology.
It also has Sony's Reality Creation, which is the same processing that the company is using in its VPL-VW1000ES 4K projector. This technology promises to digitally restore information lost during compression, for sharp, HD images on every viewing.
Other features include an expanded vertical shift and flexible throw distance, as well as Dynamic Lamp Control technology, the 240Hz panel drive, and 2D-to-3D conversion functionality. The VPL-HW50ES projector also has two-way RS-232 and an IR input for use with third-party automation systems.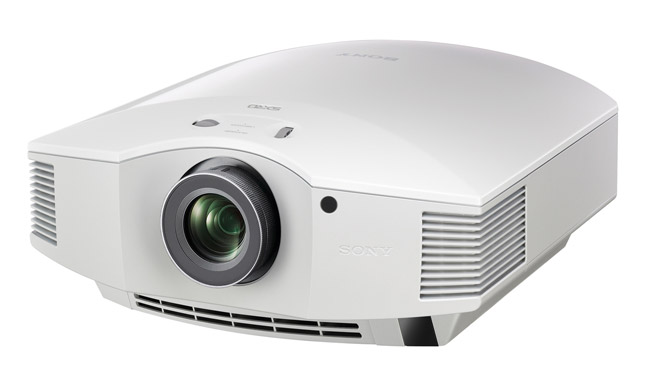 "Sony is raising the bar again with the introduction of the VPL-HW50ES projector," said Amy Escobio, manager of Sony's home audio and video division. "Along with many other innovative features, the projector leverages the same Reality Creation processing that can be found in our award-winning 4K home theater projector, which makes all of your content -- whether it is Blu-ray, cable satellite or video games -- look more lifelike and immersive than ever."
Sony will start selling the VPL-HW50ES in early October via a network of high-end A/V specialists and custom installers. The $3999.99 MSRP will include two pairs of 3D glasses, an additional lamp, a three-year warranty, 90-day advance exchange, and dedicated product support.
Where to Buy:
For More Information: