Sony Outs 2 Models for Bravia XBR-HX950 LED HDTV Line
By Rachel Cericola
After wrapping up our LED TV Buyers Guide for 2012, we figured we wouldn't see many new TVs for the year. Well, we were wrong. Apparently, Sony wasn't quite finished.
Of course, the company just detailed its 84-inch XBR-84X900 4K TV, but they have a few smaller sizes left as well -- assuming you find 55- and 65-inch HDTVs to be small. Sony just announced its new flagship Bravia, the XBR-HX950 LED Internet TV.
This model includes a full 1080p HD image and Sony's X-Reality PRO Engine, a 2-chip digital video processor that promises to pump up any type of content, whether it's HD, SD or web-based video.
Other features include the Intelligent Peak LED Backlight with full-array local dimming, Sony's OptiContrast panel and Corning Gorilla Glass to reduce any possible glare. It also has MotionFlow XR technology to smooth out images and Sony's Super Bit Mapping technology with 14 bit upscaling, processing and pixel mapping.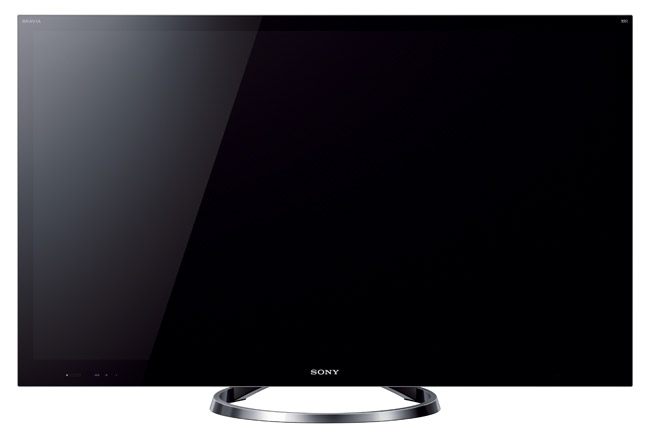 Of course, this is being called an "Internet TV," so there must be some web goodies, right? Both sets do have built-in WiFi and Ethernet access, so viewers can tap into everything that's available through the Sony Entertainment Network. At last peek, those selections included Sony's Video Unlimited and Music Unlimited, Netflix, Pandora, HuluPlus, Amazon Video on Demand, YouTube, and much more.
The XBR LED Internet TV will come packing an "improved remote," although the company has yet to say what makes it better. If you don't like the tweaks, the XBR-HX950 also works with Sony's free Media Remote app for the iPhone, iPod touch or Android mobile devices
Sony is currently taking pre-orders on both XBR-HX950 models, with plans to start shipping next week. The 55-inch and 65-inch are priced at $4499.99 and $5499.99, respectively.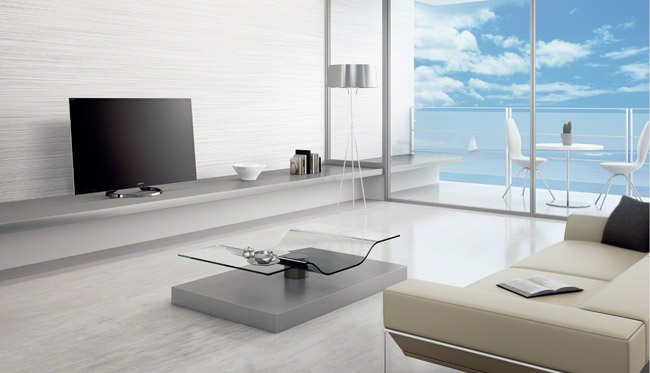 Where to Buy: