Sling Media Debuts SlingPlayer 3.0 Upgrade and Roku Channel
By Rachel Cericola
SlingPlayer is putting live and recorded TV goodness in more places than ever before.
Sling Media, which is owned by EchoStar Corp.,just announced plans for three SlingPlayer upgrades. The company just debuted a SlingPlayer channel for all of you Roku users out there. There's also a pair of software-based advancements, including SlingPlayer 3.0 and an update to the SlingPlayer app for the iPhone and Android smartphones.
SlingPlayer 3.0 can still put live and recorded TV anywhere. However, the latest upgrade can turn the iPad into the first screen and second screen simultaneously. SlingPlayer 3.0 also includes a variety of ways to discover new content, with sports perks for the super-fan, and a social media aspect that will put you into a Twitter conversation or filter TV programming based on what you're liking on Facebook. Users can also tap into split-screen features or use SlingPlayer 3.0 as a method of remote control. The latter basically means that users can cast that Slingbox experience to a TV from a mobile device, in addition to being able to watch your home TV on a connected device from anywhere in the world.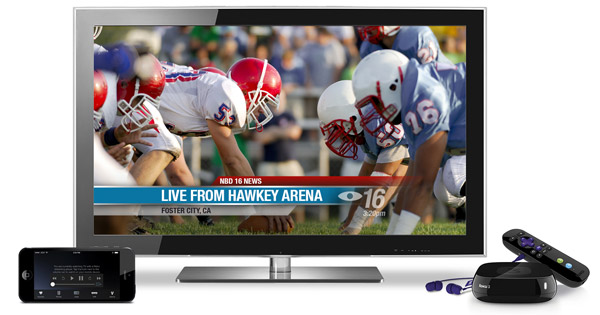 The most important announcement of the day is that Slingbox users can now access live and recorded TV via their very own Roku channel. This option can put TV into another room or a remote location. It can work in conjunction with SlingPlayer Mobile for iPhone or Android devices, which you'll use to push content to the Roku with the push of a button. The app can also be used as a remote control to change channels, access the guide or DVR, and more.
SlingPlayer is available now on the Roku 3, Roku 2, Roku 1, Roku LT (models 2400X and 2700X), Roku 2 XS, Roku 2 XD and Roku 2 HD players. It's also an option for the Roku Streaming Stick. If you have one of those boxes, just look for the SlingPlayer option in the Roku Channel Store. Support for the Roku HD (model 2500X) and Roku LT (model 2450X) will be added later this month.
The SlingPlayer app for iPhone and Android will also get an update, as part of the above announcements. Sling Media says that an app for Windows 8.1 devices will be coming sometime in December.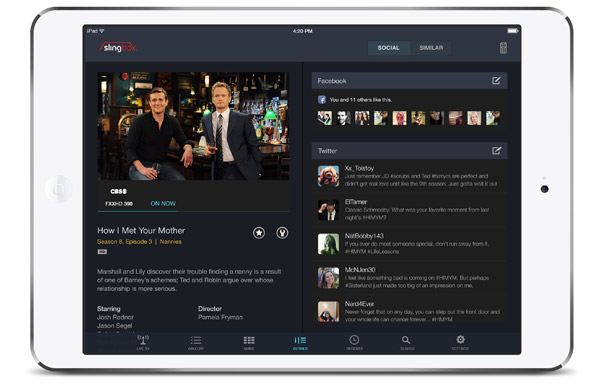 For More Information:
Where to Buy Roku: