Roku to Take On Amazon and Google - even Sonos - with Voice Assistant and New Licensing Options
By Chris Boylan
When it comes to streaming audio and video in the home, Roku provides one of the most comprehensive solutions. With external streaming boxes and USB sticks, as well as a platform built into many TV sets, Roku's provider-agnostic approach has allowed it to grab significant share of the streaming hardware market. Like the Amazon FireTV box and FireTV Stick, and Google's ChromeCast, Roku's own streaming boxes and streaming sticks have turned many a "dumb" TV into a Smart TV. With Roku, you can add streaming capabilities to any TV with an available HDMI port. Whether you favor YouTube, Amazon, Netflix, Pandora, VUDU, HBO Go, HULU or all of the above, you can get your streaming media fix on a Roku.
And while Roku has supported voice-based search for some time, the company just announced that they're taking their voice support to the next level this year with their very own voice assistant. Similar to Amazon Alexa and Google Assistant, the Roku Entertainment Assistant will allow consumers to control their home entertainment systems (and perhaps more) without lifting a finger. Just ask Roku to start up your favorite streaming service, TV show or movie and it will take care of the rest.
The company is also opening up the Roku ecosystem to more hardware partners this year, so the Roku O/S and streaming platform will be available not just on TVs, but will be built into "Smart" Soundbars and other speakers. This will allow consumers to add better sound and full streaming capabilities to their current TVs with a single piece of new hardware. In addition to the full Roku OS, which will be embedded into Smart Soundbars and Smart Speakers, Roku will also offer "Roku Connect" to wireless speaker makers who want their products to work within the Roku whole home ecosystem.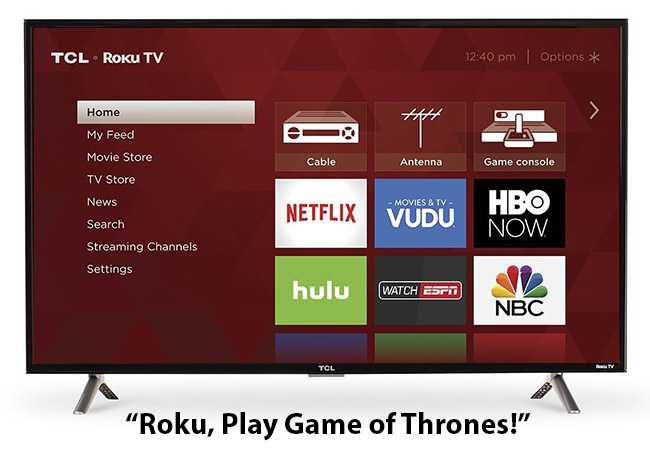 TCL and Funai will have their own Roku-related announcements next week at CES. For TCL - who already include Roku in many of their TVs - we're expecting to see the first Smart Soundbar. And from Funai, look for that Roku TV logo to start appearing on Magnavox TVs as the Roku TV platform rolls out to that brand's displays. Funai is already including Roku TV on many of their Philips-branded TVs. According to Roku, the Roku TV licensing program is going extremely well with Roku TVs accounting for more than 20% of the smart TVs sold in the U.S. during the first nine months of 2017.
Roku will be offering OEMs "Smart Soundbar" and "Smart Speaker" software licenses for a nominal fee while "Roku Connect" is available free to OEMs that meet the necessary hardware and connectivity requirements. The first products to support the Roku Entertainment Assistant are expected in the fall of 2018 but Roku-powered smart soundbars and speakers should be along sooner.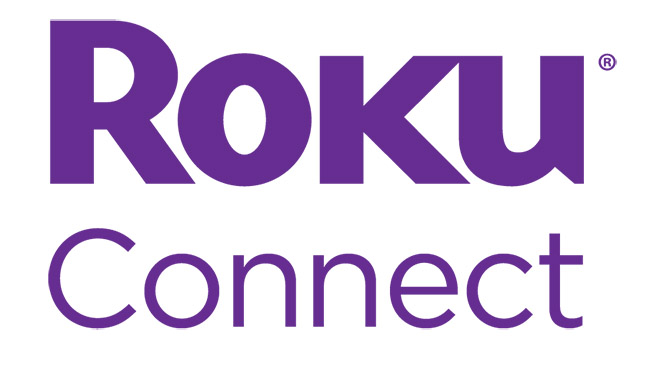 Related Article: