McIntosh Sponsors Grateful Dead Exhibit at the Rock and Roll Hall of Fame
By Rachel Cericola
What a long, strange trip it's been for the Grateful Dead. Despite Jerry Garcia's death in 1995, the Dead still lives on through the music, the fans, and now the Rock and Roll Hall of Fame and Museum's "Grateful Dead: The Long, Strange Trip" exhibition.
Audio manufacturer McIntosh Laboratory says they are getting into the act as well, by sponsoring the museum's newest attraction, which opens today. The company has actually been a big part of the band's lengthy history.
In 1969, McIntosh created the sound system that would be used at Woodstock. The Dead used McIntosh amps to project their music a full quarter of a mile away on day two of the iconic festival.
Then, in 1974, the Grateful Dead unveiled their "Wall of Sound," a mega-stage system with 48 MC2300 amplifiers cranking out 28,800 watts of McIntosh amplifier power. According to McIntosh, that power wasn't just to make sure that the music could be heard all the way in the back row, but also clearly and without any distortion. Like the band, the Wall evolved over the years, with 48 McIntosh MC2300s and two McIntosh MC350 mono tube amplifiers eventually cranking a total of 29,500 watts.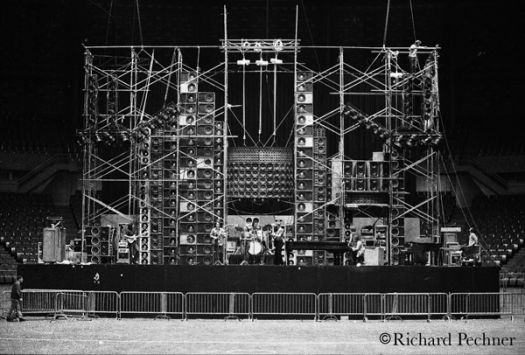 The "Grateful Dead: The Long, Strange Trip" exhibit promises three McIntosh MC2300 amplifiers from the band's personal collection, as well as finished and working manuscripts for classic songs and a collection of original album cover artwork. There will also be numerous instruments used by the Dead over the years, including five of Jerry Garcia's guitars, Mickey Hart's custom-painted drum kit, and two of Bob Weir's guitars. Also, be on the lookout for Bill Graham's "Father Time" robe.
As an added bonus, McIntosh will also provide its McIntosh's SOHO Collection to the museum's exhibit.
"McIntosh is deeply rooted in American music history, and a huge part of that history is the Grateful Dead," said Charlie Randall, McIntosh's president. "Like the members of the band, our brand has always recognized the importance of sound quality. We are proud not only to sponsor this exhibition, but also to have played a part in the band's history. It's an even bigger honor to have McIntosh artifacts included in the exhibit. From the sound system at Woodstock to the 'Wall of Sound' created especially for the Grateful Dead, McIntosh was at the very heart of an audio revolution that literally changed the way musicians played live concerts -- and the way audiences enjoy them."
The "Grateful Dead: The Long, Strange Trip" exhibition officially opens today, April 10, 2012. The opening is part of the events surrounding the Rock and Roll Hall of Fame 2012 Induction Week. According to the Rock and Roll Hall of Fame and Museum, the exhibit will be open through December 2012.
Pictures from the Event Premier (April 11, 2012):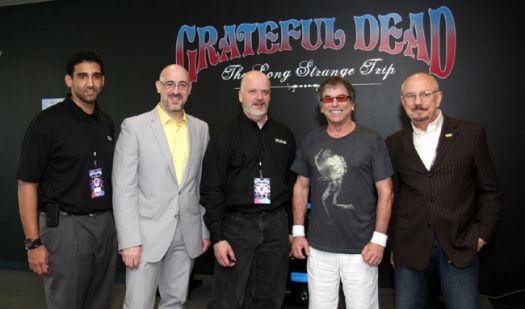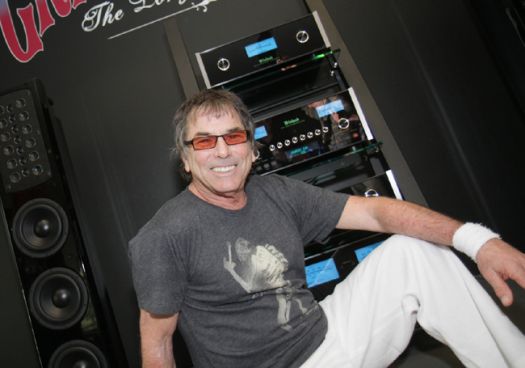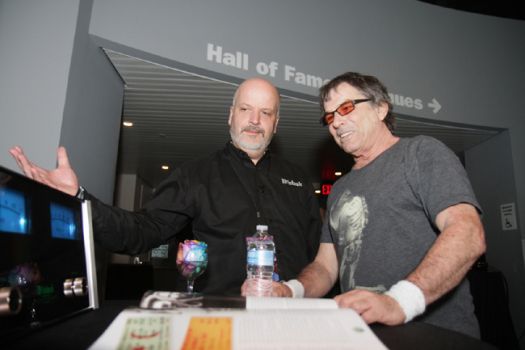 For More Information: