Klipsch Rocks to the Core with Portable Music Centers
By Peter Suciu
If you're the type to take music on the go, there certainly is no limit to the number of portable speaker options. However, most seem to offer sound that leaves much to be desired. Klipsch is looking to change that and provide sound that will turn any picnic or outdoor outing in a portable concert.
At this week's 2013 International CES in Las Vegas, the speaker maker introduced its new Klipsch Music Centers, including the Klipsch Music Center Stadium and Klipsch Music Center KMC3. These products commemorate the brand's partnership with Live Nation Entertainment and its sponsorship of the Klipsch Music Center amphitheater in its hometown of Indianapolis.
The Music Center Stadium will allow users to cut the cord, as this unit is equipped with AirPlay, apt-X, Bluetooth and DNLA. It offers a 2.1 tabletop sound solution with dual 1-inch, horn-loaded tweeters and 3-inch midrange woofers. The components are combined with dual 5.25-inch, built-in subwoofers to ensure premier bass output and sound quality.
Currently, there's no word on pricing. Expect that info to come closer to the Klipsch Music Center Stadium's summer release.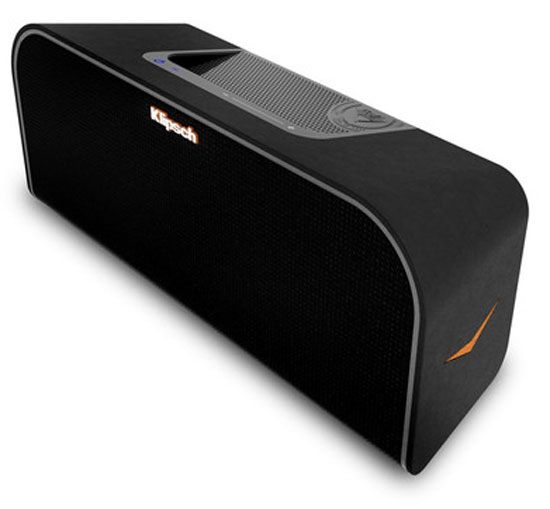 The Music Center KMC3 is a portable 2.1 system design, with 2-inch, full-range drivers and a dedicated 5.25-inch subwoofer. The KMC3 also offers 130 watts of digital power and includes a USB charging port to keep streaming devices powered up and ready to roll. Other features include a 3.5mm analog input and the option to run the device for up to 26 hours at half volume or up to 8 hours on full. It will be available in March for $399.
Additional KMC systems will join the series throughout 2013 and 2014. Klipsch also offered a look at its just released HD Theater SB 3 Soundbar with Wireless Subwoofer package. Designed to quickly connect to any TV using either a digital Toslink optical connection or analog hookup, this unit utilizes lightweight aluminum tweeter diaphragms for distinctive high-frequency detail, along with new long-throw woofers for extended bass response. The HD Theater SB 3 Soundbar with Wireless Subwoofer is available now for $799.99.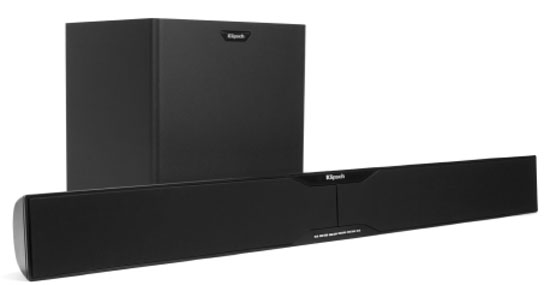 For More Information:
More News from CES: