Home Theater Receiver Deals: Onkyo TX-NR616: $396, TX-NR818: $799 (Limited Time)
By Rachel Cericola
An AV receiver really is the most important piece in your home theater. It's the piece that connects all of those speakers to your HDTV. It's also where all of your audio and video components come together. So why do you want to cheap out on it?
Sometimes being cheap is a good thing. Today is one of those times. Right now, Vann's is having a sale on a pair of Onkyo receivers, discounting these components for as much as 43 percent off the list price.
It's important to note that both of these receivers support 7.2 channels and each one also offers Marvell Qdeo 1080p upscaling and 4K upscaling.
That 43-percent discount is for the Onkyo TX-NR616 7.2-channel AV receiver. This model typically sells for $699. However, right now, Vann's has it for $396, which includes free ground shipping. This model cranks 100 watts per channel and has THX certification, a Burr-Brown DAC (Digital Audio Converter), Marvell Qdeo video upscaling, 3D support and Audio Return Channel. It also connects directly to the web, so you can stream audio content from Pandora, Rhapsody, Spotify, and more right to the receiver.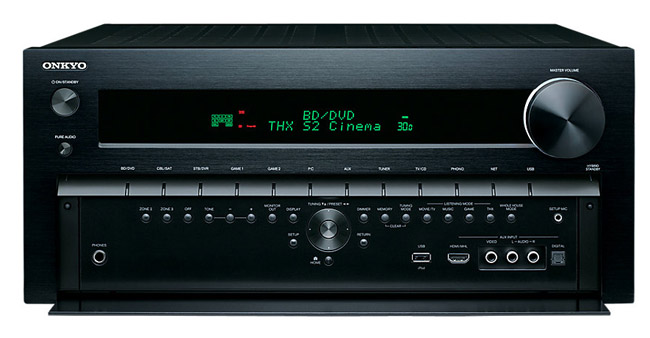 Other features on the TX-NR616 include eight HDMI inputs, one component and five composite video inputs, two USB ports, and much more.
If you're looking for a bit more power, Vann's also has the Onkyo TX-NR818 7.2-channel AV receiver on sale. This model typically sells for $1199, but the retailer has it on sale for just $799. That will save you 33 percent off the list price.
This model has the THX certification, the Burr-Brown DAC, Marvell Qdeo video upscaling and video processing. It bumps the sound up to 135 watts per channel and has eight HDMI inputs, two HDMI ouputs, two component and five composite video inputs, two USB ports, and more. It also has options for music in a second zone, with a third possible. Other features include 12-volt trigger and IR support, Audyssey MultiEQXT32 calibration, Audyssey Dynamic Volume and Audyssey DSX.
To find out more about each receiver and the sale details, check out the promotional page on the Vann's website:
Remember that Vann's is also offering to ship each one of these for free. Something that they aren't offering is a raincheck. You'd better snag one of these receivers before Vann's sells out of stock!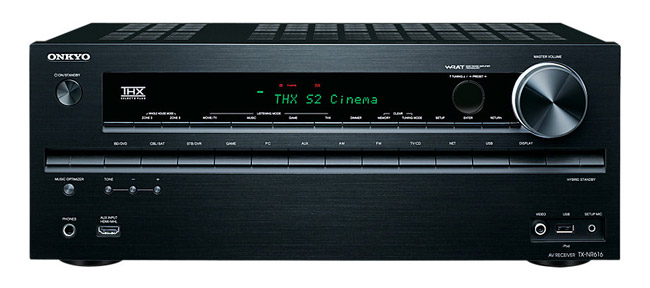 Please note: all deals posted on Big Picture Big Sound are current as of the posting date and time. These deals are frequently time- or stock-limited and generally do not last. Final pricing and stock are determined by the individual deal provider, not by Big Picture Big Sound so you will need to click through on the offer link to see if it is still available. Through our affiliate relationships with many online vendors, Big Picture Big Sound may earn a small commission on any referred sale.