HDTV Deal: 55-inch Panasonic 1080p Plasma Smart TV (TC-P55UT50): Only $1024.99 Shipped
By Rachel Cericola
Just because you're looking for a good deal on a new HDTV doesn't mean you have to settle for old stock. We found a great deal on a great HDTV that was just announced earlier this year.
Dell currently has the Panasonic 55-inch TC-P55UT50 3D Plasma selling for just $1024.99. Don't see that price? It's not for everyone! To get that discount, you'll need to use the coupon code Q7?KPK926J3L3L during checkout. The end result will save you $375 off the list price of this big, beautiful HDTV. Dell is even offering to ship it right to your front door!
The TC-P55UT50 is part of Panasonic's 2012 UT50 Series. These plasma models come packing active 3D technology, which means you'll enjoy a full 1080p HD image in both 3D and 2D. It also has a 2D-to-3D conversion feature, fast-switching phosphors, and the Neo Plasma Black 2500 FDD (Focused Field Drive) for super-sharp images. For more information about this HDTV, check out the TC-P55UT50's product page on Dell.com: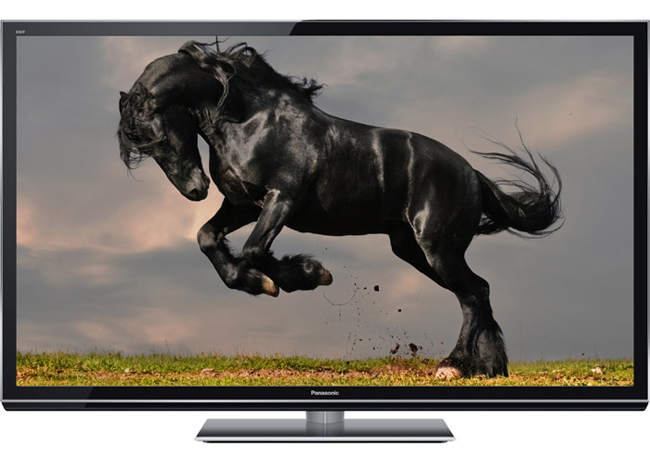 In case you didn't notice, the one thing this model doesn't have is built-in WiFi. Don't be sad! You can still hardwire it or go wireless via an optional adapter. Either way you network it, you'll certainly want to do that. The set includes VIERA Connect access, which means endless video, music, social networking, games, sports and other web-based options, right on that big screen.
The shipping is included with the purchase of this HDTV. However, you need to remember to use the above coupon code to get the discount. Think about doing that soon, though; the code is scheduled to expire on Thursday, August 23, 2012 -- unless the retailer runs out of stock!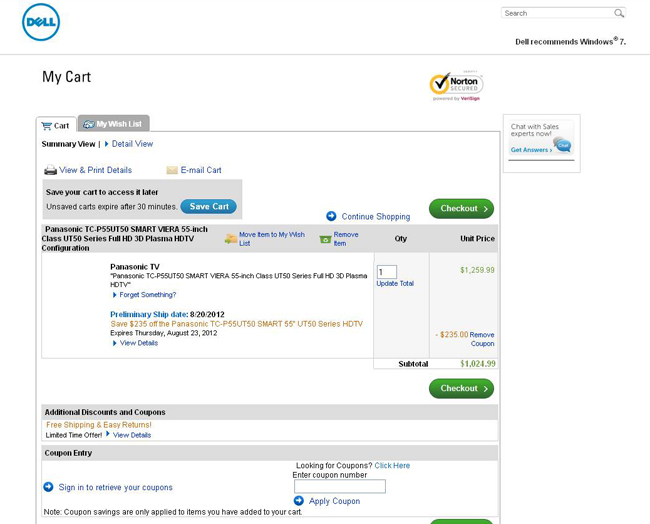 Please note: all deals posted on Big Picture Big Sound are current as of the posting date and time. These deals are frequently time- or stock-limited and generally do not last. Final pricing and stock are determined by the individual deal provider, not by Big Picture Big Sound so you will need to click through on the offer link to see if it is still available. Through our affiliate relationships with many online vendors, Big Picture Big Sound may earn a small commission on any referred sale.