Expendables 2 Blu-ray Will Be First to Feature DTS Neo:X 11.1 Channel Surround Mix
By Rachel Cericola
Feel like you just won't be filling your quota of explosions and other loud noises with the upcoming Blu-ray release of The Expendables 2? Lionsgate is promising that the title will have a little more oomph than typical Blu-ray audio options. When it's released on November 20, the Blu-ray will come packing a DTS Neo:X 11.1-channel encoded soundtrack.
We're starting to see more Blu-rays pop up with 7.1 audio, but apparently Sylvester Stallone and his action-hero cronies need to take things up a notch -- a few, actually. That said, this track is technically a DTS-HD Master Audio 7.1 track with encoding for the extra height and width channels.
"The Expendables 2 is still a DTS-HD Master Audio 7.1 mix, but it was specially optimized for Neo:X processing," DTS said in a statement (via Home Media Magazine). "While the Blu-ray will still deliver a stellar DTS-HD Master Audio 7.1 experience on receivers not equipped with DTS Neo:X processing, those who have a Neo:X enabled receiver will be immersed in an even more impressive multidimensional audio environment, complete with height, capable of supporting up to an 11.1 channel configuration."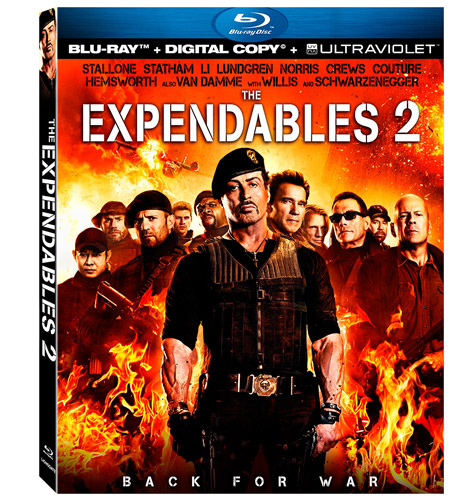 That basically means that your existing Blu-ray player and receiver will be able to handle this disc. No one isn't getting Expendables 2, people! That said, if you want all of those extra audio goodies, you're going to need a DTS Neo:X receiver. Onkyo announced the first Neo:X receivers, the TX-NR5010 and TX-NR3010, back in June. In September, Denon introduced 11.2-channel processing capability into its lineup with the 9.2-channel AVR-4520CI.
Besides the Neo:X 11.1 support, The Expendables 2 Blu-ray will have an English DTS-HD Master Audio 7.1 track and a 2.40:1 aspect ratio, as well as a Digital Copy and an UltraViolet Digital Copy. The single-disc release also has deleted scenes, a gag reel and audio commentary with director Simon West. And finally, there are four separate featurettes to cover the cast, the genre, the weaponry and "The Real Expendables."
The Expendables 2 is the insanely successful follow-up to the 2010 original. Besides Stallone, the all-star extravaganza also includes Jason Statham, Jet Li, Dolph Lundgren, Terry Crews, Randy Couture, Chuck Norris, Jean-Claude Van Damme, Bruce Willis, and Arnold Schwarzenegger. For a complete peek at the movie, check out Tom Fugalli's theatrical review of The Expendables 2.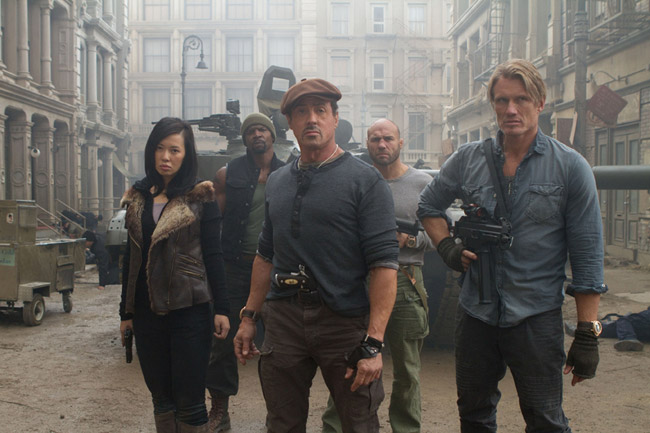 Where to Buy: