Do I Need HD Cable or Satellite Service for the Best HDTV Picture?
By Chris Boylan
Hi, Big Picture Big Sound,
We just hooked up a 42-inch Sharp HD LCD TV and my son in-law said we need a HD hook-up for better quality. We have DIRECTV but they want a lot of $$$ for their systems and fees. Is there anyway around this that we can do ourselves for a lot less $$$? If so, we are not mechanically smart in this area, so can you help us please?

Thanks in advance,

-Mary

---
Answer:

Hello, Mary,

The answer to your question is yes, your son-in-law is exactly correct: you do need high definition service in order to get the best picture performance out of your new HDTV.  But this does not mean you are at the mercy of your current cable or satellite provider to deliver this high definition content at a premium price.  There are always other options.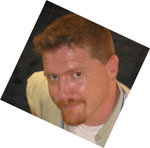 The least expensive option (and in some cases, the highest quality option) is to plug in a standard UHF or UHF/VHF antenna into your new HDTV and allow it to tune in any local HDTV stations that may be broadcasting in your area.  My friends are always amazed when I bring an antenna to their homes, plug it into the back of their new HDTV, go into the television's "auto add" or "auto tune" set-up menu and they see all the great digital and high definition channels they can get completely free over the airwaves.
It's not just the major networks (ABC, CBS, NBC, Fox, CW, PBS) but also some new networks like Ion and QUBO.  Of course, you can't get pay TV services like HBO, Cinemax, ESPN, CNN or Discovery Channel this way, but you may be surprised what you can get.  For more details see our article on "How to Get your HDTV for Free."
If you're not near a major city or major market's broadcast towers, then you might need to resort to a paid provider in order to get your high definition content.  Satellite services like DIRECTV and DISH Network each offer robust high definition packages with over 100 high definition channels to choose from, including local network channels in high definition in many areas of the country.  But frequently the offers for new subscribers are better than the HD upgrade offers for existing subscribers, so you might need to switch from one provider to the other in order to get the best deal (free installation, free premium channels for a certain period of time, etc.).
Alternatively, you can call DIRECTV customer service (or DISH if you're a DISH Network customer), tell them that you're planning to switch to the other provider and they may be able to waive your installation fees for the new dish antenna and receiver that will most likely be required for your high definition upgrade.  These satellite service companies would generally rather pick up some of the costs of the upgrade than lose you as a customer entirely.  If they won't then make good on your threat and make the switch to a new provider.
Once you've got the right equipment, make sure you get an HDMI cable to plug it into your TV in order to guarantee the highest picture quality.  I believe DIRECTV actually includes one in the box with their HD receivers but I'm not sure whether DISH does the same thing.  Your technologically aware son-in-law should be able to help you sort this out if you have trouble with it.
Here are a few links you might find helpful for more information or to sign up for new HD service with DISH Network or DirecTV (follow the links to see their current special sign-up offers):
Special Sign-Up Offer for DISH Network:
Hope that helps
-Chris
Keep those cards and letters coming!
if you have a question for one of our home theater experts, shoot us an e-mail to "
Ask The Expert
." We'll select among these for future installments in this column. Due to the volume of requests we receive, we cannot reply to each question personally.