DTS Seals the Deal, Completes Purchase of SRS Labs
By Rachel Cericola
Two big names in the audio community have joined forces -- and our ears are burning with excitement.
Back in April, DTS announced plans to acquire SRS Labs for a cool $148 million. On Monday, the two sealed the deal to form an audio super-group. In other words, the company known for audio codecs has bought up the leader in audio processing.
"We are excited to have completed this transaction within our expected timeline and are now focused on executing a seamless integration, ensuring that our customers receive unparalleled service," said Jon Kirchner, DTS' chairman and CEO. "This transaction combines two highly complementary product and technology portfolios, bringing together DTS' high performance audio solutions and SRS Labs' suite of audio processing technologies. In addition, this transaction further expands DTS' already sizeable portfolio of audio-related intellectual property, creating one of the broadest in the industry. Ultimately, the addition of SRS to the DTS family will allow us to solve audio quality limitations caused by the trend toward thinner, smaller devices, which we believe will provide consumers with a high quality audio experience anytime, anyplace, and on any device."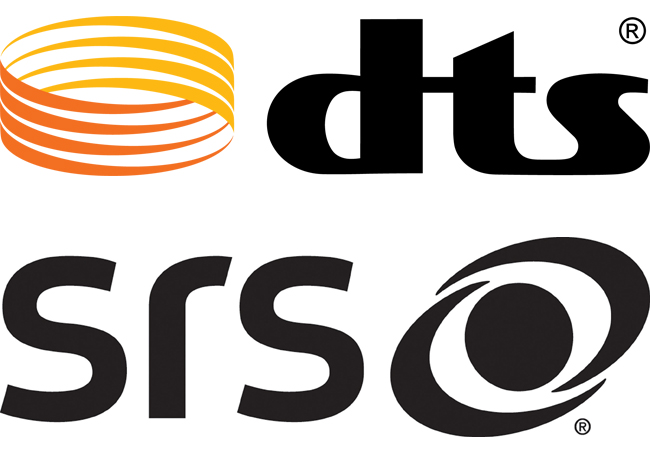 While there's no specific word on what DTS plans to do with its new purchase, it could mean better audio for a variety of products and categories -- and not just in the home theater realm. Kirchner said that the collaboration will help to expand DTS' place in network connected markets, such as connected TV, PC, automotive, mobile, and others. "We think there are significant opportunities to improve the audio experience," he said. "Because fundamentally, sound matters."
If you're reading this website, you'd agree. You've also probably gotten a little excited about a previous DTS experience, whether it was from a receiver, set-top box, a Blu-ray player, or actual Blu-ray discs packing DTS codecs. SRS Labs, is also pretty prevalent in the consumer electronics industry, embedded into TVs, cell phones and other devices. The company holds over 150 worldwide patents. DTS will adds those to its hefty arsenal, which currently includes 1000 registered and pending trademarks. "We believe that the combination of DTS and SRS creates one of the broadest intellectual property portfolios in the audio business," Kirchner said.
For now, though, don't expect to notice any brand changes. "We believe that both of our brands have equity in various markets and different ends of the market, as well as different geographies," says Kirchner. "Over time, we'll clearly work to build an integrated product, technology, and brand road map.
"The customers want more and what the marketplace needs is intelligently integrated, seamless, simple audio solutions that cover the gamut from preprocessing to codec delivery as well as audio," Kirchner says. " I think the vision for our combined company is exactly that. We are and will continue to be an ever-more innovative and aggressive provider of audio solutions to the industry."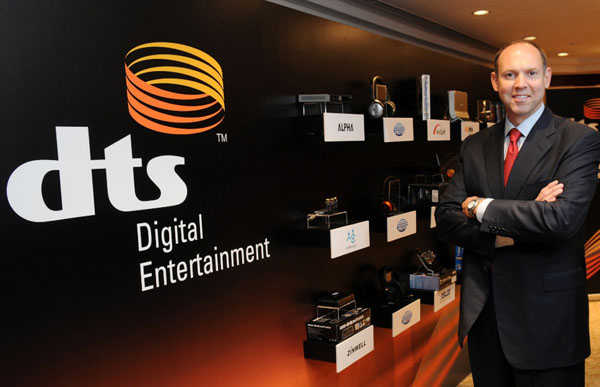 For More Information: