Blu-ray Box Set Bargains: 50% Off Bond 50, 65% off X-Men Complete Collection
By Rachel Cericola
You no longer have to search for bargains to complete a certain franchise for your Blu-ray collection. We're seeing a lot of awesome box sets and packages being put together -- and some of them are even on sale at insanely low prices.
First up, we have Bond 50: The Complete 22 Film Collection. This highly anticipated box set celebrates 50 years of the most suave secret agent to ever appear on film. It should also get viewers pretty pumped for the November 9 release of Bond's 23rd theatrical adventure, Skyfall.
The massive 23-disc box set includes all 22 Bond films and one disc of extras, for one $299.99 (MSRP). However, Amazon is currently slashing 50 percent off the price on this set, making it just $149.99. That also includes free shipping.
From Dr. No to Quantum Of Solace, the set includes all of your favorite actors to ever wear the Bond tux, including Sean Connery, George Lazenby, Roger Moore, Timothy Dalton, Pierce Brosnan, and Daniel Craig. That extra disc also includes several featurettes, such as "The World of Bond," "Being Bond" and a peek at the new film via the "Skyfall Videoblogs." Find out more on Amazon: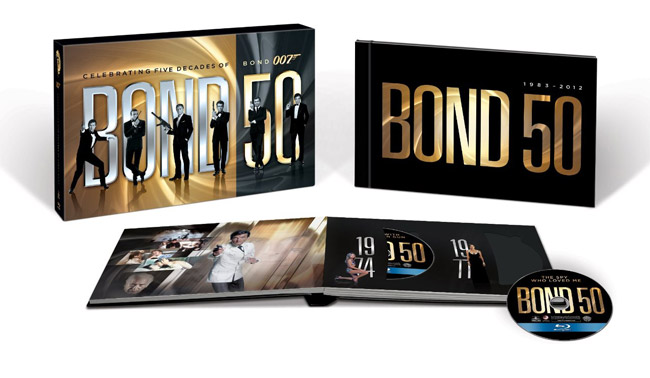 Now, if you prefer your heroes to be more of the super variety, there's another interesting set on sale: X-Men: The Complete Collection. This isn't so much a box set, as it is a collection of all of the X-Men movies. Still, those five together will typically cost you $149.99. For a limited time, however, Amazon has them available as one purchase for just $44.99. That means you can save 65 percent!
The purchase includes X-Men, X2: X-Men United, X3: The Last Stand, X-Men Origins: Wolverine, and X-Men: First Class. It also includes free shipping right to your front door. Find out more on Amazon: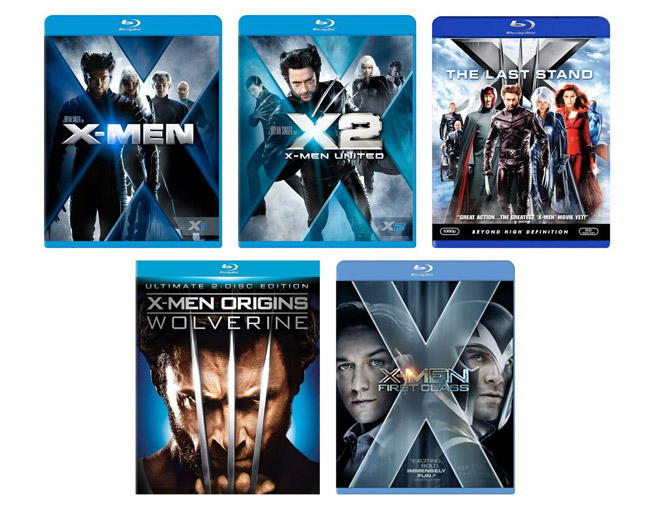 Just remember that the Bond set is brand new, so it may sell out at that price. Also, that X-Men deal is Amazon's Blu-ray Deal of the Week, so the offer will expire at the end of this week or whenever the retailer runs out of stock. Enjoy!
Please note: all deals posted on Big Picture Big Sound are current as of the posting date and time. These deals are frequently time- or stock-limited and generally do not last. Final pricing and stock are determined by the individual deal provider, not by Big Picture Big Sound so you will need to click through on the offer link to see if it is still available. Through our affiliate relationships with many online vendors, Big Picture Big Sound may earn a small commission on any referred sale.