What's the Best OTA DVR? (Simple.TV vs. Tablo vs. DVR+)
By Greg Robinson
Dear BPBS,
I've had a few friends tell me I can get my local TV channels in HD using an antenna. I live near a metropolitan area, so I'm pretty sure I'd be able to pick up the networks I care about and I'm interested in learning more. My concern is that I work irregular hours and I'm rarely home at the time my favorite shows are on. Go back to watching "live" television? No thanks!  Is there a way to record those over-the-air (OTA) programs and get me out of my monthly cable bill? I hate paying Charter (my cable company) for 100 channels when I really only watch "Arrow" and "The Blacklist."
Thanks,

-Cord Cutting in Connecticut
---
Dear Cord Cutter,
In other words, what you're saying is, "Charter Communications, you have failed this city!"  (That's an "Arrow" reference for the uninitiated. Great show! You'll find it on Netflix or you can watch it OTA on the CW Network.) Feel free to substitute Comcast, Cox, or Time Warner into my joke there. They've all failed us if you ask me.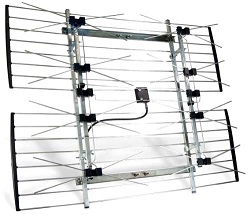 As for your actual question, the answer is yes. There is an increasing number of options when it comes to combining local HDTV programming with DVR capabilities. Personally, I love my DISH Hopper and you'll have to pry it from my cold dead hands before I seriously consider anything else. That said, your question is one we hear often and new, unconventional answers are presenting themselves all the time. Look no further than Sling's recent introduction of its affordable, contract-free
Sling TV
service and indeed the time seems right to revisit the subject of DVR options for cord cutters.
The HTPC Option
For the adventurous (read "computer-savvy"), there are several PC DVR options including the WinTV suite of products from Hauppague, open source solutions such as Kodi (formerly "XBMC") and MythTV, and of course Microsoft's own Windows Media Center. I'd be remiss if I didn't mention Plex here as well, since Plex flat out rocks. Take note though: Plex doesn't support the recording of content; it is however a great way to manage your recordings once they're made. Most of these PC software options have been around for quite some time, but they each require the installation and software maintenance of a computer or Home Theater PC (HTPC).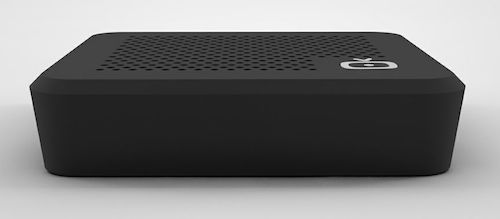 Simple.TV vs. Tablo vs. TiVo vs. DVR+
Since you made no mention of HTPC or computers in your question, I'm going to assume you're looking for a simpler DVR solution - something more akin to your cable or satellite set top box with a tuner and DVR capabilities built right in. Here at Big Picture Big Sound we've already covered a few such options including Simple.TV (from $199)  and more recently the Tablo (from $219) from Canadian newcomer Nuvyyo.  Both of these products combine dual-tuner OTA recording capabilities with rich, web-fueled channel guides. Then there's TiVo (from $49) - the original name in DVR technology. More on TiVo in a moment. Another product worth considering is Channel Master's DVR+. You can read our full review of the Tablo DVR.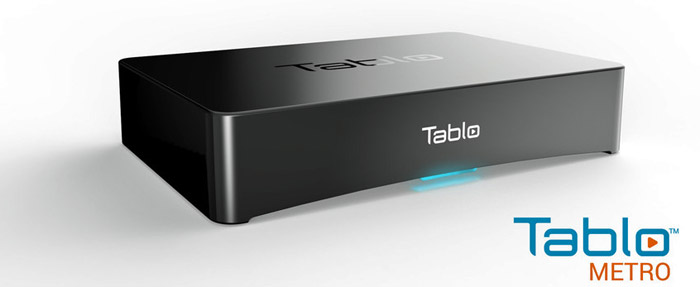 Channel Master bills its newer DVR+ as "the only subscription-free over-the-air DVR that integrates online streaming services and lets you choose your recording capacity." They can make this claim because each of their direct competitors presents a system featuring some type of recurring charge. Simple.TV requires a subscription to its more desirable "Premier" service ($60/year) if you want the interactive program guide and the ability to schedule recordings. TiVo's Roamio OTA DVR supports recording from a connected HD antenna, but you'll pay $15/month for the service with a minimum one year commitment. And Tivo is not currently offering a lifetime subscription option for this product.
Although the TiVo Roamio does provide an excellent user interface and reliable performance, that $15 monthly fee is hard to swallow. The whole trend toward cord-cutting is partly driven by those who want to avoid the nickle-and-diming of monthly subscription fees. At $15/month ($180/year), TiVo's cost of ownership does begin to add up rather quickly.
Tablo arguably represents the biggest threat, as they do offer a free service after you buy the hardware, but their optional guide data subscription ($5/month) is recommended for "the full Tablo experience." You can also just pony up $150 for a lifetime subscription to the premium guide. And "lifetime" from a Tablo perspective is for the owner, not the specific device. In other words, if your Tablo DVR stops working in 5 years, you can buy a new box and transfer over the guide subscription.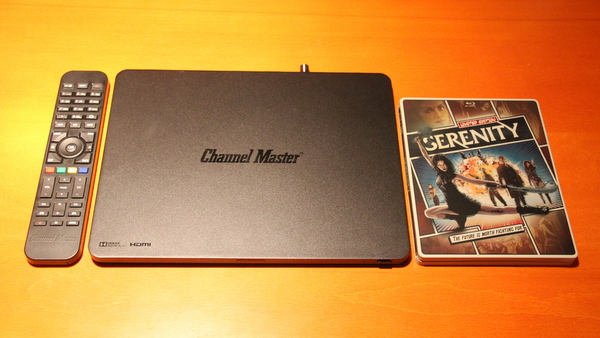 Like Simple.TV and Tablo, Channel Master's DVR+ is a "bring your own storage" product, where you decide how much recording capacity you have. Translation: you'll need to buy a USB hard drive. Thankfully, prices on external storage products continue to drop and you can easily find a 1TB drive for well under $100. By most estimates, that should hold at least 150 hours of HD content. That's a lot of "Jeopardy." (Note: Channel Master also offers a version of their DVR+ featuring an integrated 1TB drive for $399.)
Look Ma, No HDMI
One key difference between the DVR+ and its competition is that the DVR+ features an HDMI output and is designed to connect directly to a single HDTV, effectively replacing your cable or satellite set top box (in one room). Simple.TV and Tablo take a different approach, requiring instead that you stream your recordings over your home network into one of their free apps available for Roku, AppleTV, Chromecast, or Plex.
Leaving off the HDMI port and forcing you to stream your recordings is actually a smart and innovative solution, since odds are good that cord cutters will be looking to apps such as Netflix and Hulu to fill the gap left by their cable or satellite subscription. Having your local recordings just another click away on Roku's channel page makes for convenient one stop shopping without the need to change inputs on your HDTV.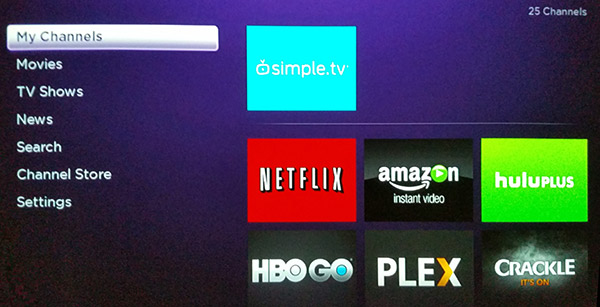 Channel Master's DVR+ does offer something of a compromise here thanks to its built-in Vudu, Pandora, and YouTube apps - all integrated directly into the channel guide. Arguably three of the most popular streaming apps, together these services go a long way towards eliminating the need for a separate Roku, AppleTV, Fire TV, or Chromecast device. Granted, many HDTVs and Blu-ray Disc players now offer these streaming apps - hell, it's hard to throw a rock these days without hitting a device featuring Netflix - but there are plenty of folks out there who are happy with their existing hardware, so not having to buy a Roku box will surely be viewed as a plus for some. (Note: Channel Master assures me they're working hard to get Netflix added to the DVR+.)
Getting back to the HDMI-free installation offered by Simple.TV and Tablo, this setup offers two added benefits. First, decoupling the box from your HDTV gives you more freedom of where it can be installed. This means you can install it near your HDTV antenna and forego running your antenna cable all the way to your home theater. It also means less clutter in your gear rack. On a related note, it's worth mentioning that Simple.TV currently requires a hard wire ethernet connection to your router whereas Tablo can get by with Wi-Fi.
Streaming your recordings over your home network means you can output to multiple devices, not just that living room HDTV. Both Simple.TV and Tablo offer iOS and Android apps, so you can access your local OTA recordings remotely via smartphone or tablet. With the DVR+ you're relegated to watching your OTA recordings on your television only since it's outputting that content via HDMI.
We should note that we have not directly reviewed the current versions of the Tablo DVR or Simple.TV. We did review the Simple.TV service via a remote DVR set-up and had good luck with it, but the Amazon reviews aren't as favorable. Our hands-on Tablo DVR experience has been solely at trade shows such as CES. So we'd recommend doing a bit more research before commiting to a purchase (or at least be sure there is a generous return policy wherever you buy it, as there is on Amazon).
Channel Master was kind enough to send along a review sample of the DVR+ but we have not published a separate review to date. In short, the DVR+ behaves precisely as advertised and offers an elegant, albeit no-frills, solution to OTA recording. Its Rovi-powered channel guide looks and works well and having the streaming services (e.g. Vudu) listed right alongside your OTA channels is most convenient. (Here's hoping they get Netflix added soon.) The inability to share your recordings beyond your HDTV does feel limiting, but it shouldn't be a deal-breaker for anyone who watches most of their TV at home.
The Bottom Line
In conclusion, hopefully it's clear that yes, there are definitely options out there when it comes to recording off-air HDTV. If you're looking to cut the cord and replace your cable or satellite service (and its steep monthly bill), I'd suggest you start by giving a long, hard look at Tablo, Simple.TV, and DVR+. It's hard to say which of them will still be around tomorrow, let alone years from now, but one of these three products is probably your best option today.
Buy Now or Find Out More:
Related Article:
Keep those cards and letters coming!
if you have a question for one of our home theater experts, shoot us an e-mail to "
Ask The Expert
." We'll select among these for future installments in this column. Due to the volume of requests we receive, we cannot reply to each question personally.