Amazon Announces Kindle Fire HD
By Rachel Cericola
Amazon is still pretty hot on the Kindle Fire line. Last week, the company announced that it had officially "sold out" of the 7-inch tablet. The timing seems to have worked out very well, considering how Amazon just announced several new Kindles, as well as an upgrade to the existing Fire.
The big news is the new Kindle Fire HD. The new tablet will be available in two sizes and three flavors. The sizes include a 7-incher and an 8.9-incher. A third Kindle Fire HD will be available in the larger screen size, with WiFi support as well as connectivity via AT&T's 4G LTE network.
Both of the WiFi models will come with 16GB of storage. Sadly, it still doesn't look Amazon has added any type of SD card slot in this round. Instead, Amazon is hoping users will take advantage of the retailer's cloud storage. That said, the 4G LTE version will come packing 32GB.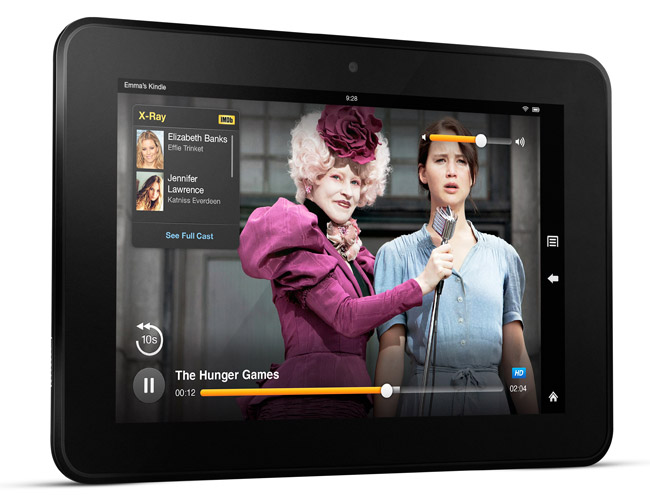 The 7-incher will feature a dual-core, 1.2GHz OMAP 4460 processor, a 1280x800 (720p) resolution, and Dolby Audio dual-driver stereo speakers. Both versions of the 8.9-inch model bump those specs up to a dual-core, 1.5GHz OMAP 4470 processor, a 1920x1200 (1080p) display, and Dolby Audio dual stereo speakers. All three models will include the Amazon Silk browser, a front-facing camera, and access to over 22 million movies, TV shows, songs, magazines, books, audio books, and various apps through Amazon.
Of course, another major difference is the price. The 7-inch Kindle Fire HD has a familar MSRP of $199. The 8.9-incher with WiFi will cost $299, with the 4G model priced at $499. Of course, that doesn't include the data plan. However, to get you hooked, Amazon is teaming up with AT&T to offer 250MB per month to new users for just $49.99 -- for the whole year.
If you're still attached to the old Kindle Fire -- especially the price of it -- Amazon will be cranking out a new SD model under the name Kindle Fire. This 7-inch tablet looks very similiar to the older model, but with a 1.2GHz processor, 1GB of RAM, a 1024x600 resolution, WiFi support, and 8GB of storage. It also has a new price: $159.
If all you need is an e-Reader, Amazon also just introduced Kindle Paperwhite. The new Kindle has a 212 ppi display with a built-in light for reading under any type of lighting conditions. Other features include built-in WiFi, new hand-tuned fonts, and the option to hold up to 1100 books. It also has a nifty new New Time to Read feature that can learn your habits and reading speeds and alert you with info about when you'll finish your chapter. Two options are available: One with WiFi (MSRP: $139) and one with 3G ($199). If you opt to receive special offers on your Paperwhite, you can knock $20 off the price.
Amazon is currently taking pre-orders on all of the new Kindles. The 7-inch Kindle Fire HD and Kindle Fire SD will ship on September 14, with the Paperwhite coming on October 1. The remaining 8.9-inch Kindle Fire HD models are expected to ship on November 20, 2012.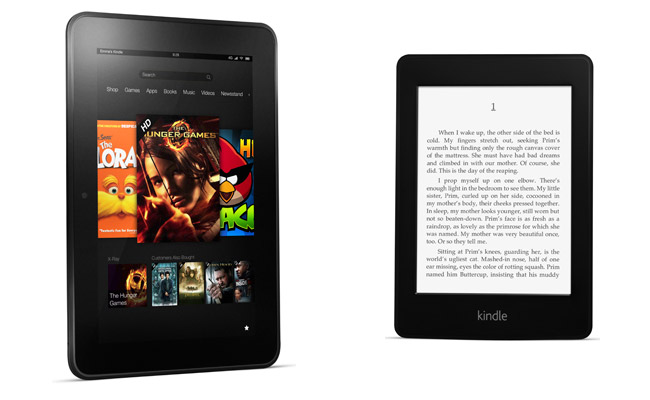 Where to Buy: