Toshiba Announces Regza Cinema Series Pro LCD HDTVs
By Chris Boylan
In Denver today at CEDIA, Toshiba announced two new high-end models in their premium REGZA LCD flat panel TV line, the
Toshiba 42LZ196
($2999.99, October) and
47LZ196
($3999.99).
[editor's note: pricing reflects update by Toshiba, and replaces pricing in their original press release]
.
The new models feature 1080p Full HD resolution, advanced PixelPure Hi-Bit 12-bit digital video processing, fast "CineSpeed" LCD panel technology, new sleek high-gloss black cabinetry and innovative picture enhancement technology to set a new standard in LCD television quality. The 12-bit video processing enables 16 times the grey-scale gradation over standard 8-bit video processing systems for cleaner more natural images, with greatly reduced banding artifacts. The new models also feature Toshiba's new "Native Mode" which provide pixel-for-pixel accuracy on 1080p sources (zero overscan).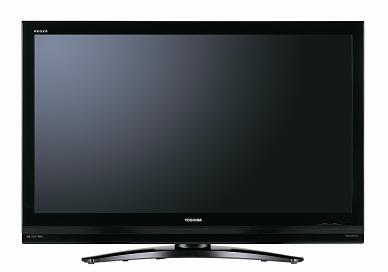 The new sets include built-in TV Guide OnScreen support as well as ATSC/QAM high definition digital tuners (with cableCard support) for compatibility with both over-the-air high definition broadcasts and digital cable programming. They also include dual HDMI inputs as well as a PC inputs for use with a home theater PC.
Where to buy:
°
Toshiba 42LZ196 on OneCall
°
Toshiba 47LZ196 on OneCall