Samsung Predicts 3D TV and Smart TV Will Drive the HDTV Market
By Chris Chiarella
Two prevailing themes became apparent as Samsung took the time to show us their latest and greatest product offerings during an exclusive event at The Samsung Experience in New York City. The manufacturer is coming on strong in both 3D and the growing "Smart TV" initiative.
Samsung is the leading brand of "connected" televisions, now on their fourth generation of Smart TV, offering state-of-the-art features that work seamlessly with internet connectivity. More models of Samsung TVs will also arrive fully Wi-Fi-ready in 2011. Last year, Samsung brought the world its first dedicated TV app store, and consumers have since surpassed three million downloads globally, both free and premium. Samsung Apps have given way to the new "Smart Hub," a menu system that serves as a gateway to a previously impossible wealth of content. In addition to Samsung Apps, now with more than 200 items available in the U.S., the Smart Hub features include:
Search, which allows users to easily search for content on the TV and via Samsung Apps or other online services such as Netflix
Your Video, which delivers specific viewing recommendations based on our history and
Web Browser (available on select models), offering full web browsing directly from the TV.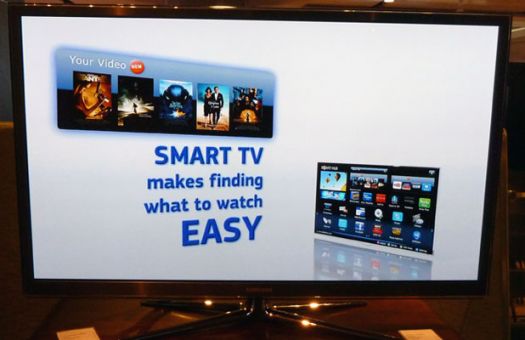 Further supporting the Smart TV concept in a very significant way is the inclusion of a new remote control with certain high-end models, with plenty of the expected buttons on the front and a full QWERTY keyboard around back. I have lamented the lack of such an input device on just about every web-enabled product I have reviewed in my time at Big Picture Big Sound: How are we supposed to surf the internet with just an alpha-numeric keypad? Ugh... and now: Hooray! The remote is smart, too, with internal sensors that know when the keyboard is face-up, thereby enabling that side. I don't think it will work in zero gravity, tho.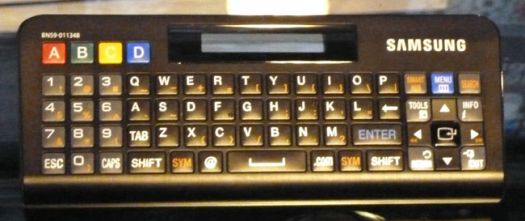 The Smart Hub interface is concisely organized, with a new folder feature that allows us to access apps without having to scroll through multiple pages. Essential to the Smart Hub strategy will be establishing new partnerships, and Samsung has just announced three major new alliances. Current HBO subscribers can stream classic episodes of their favorite shows via HBO GO, as well as bonus materials, soundtrack and cast information, at no additional charge. Gamers looking to have a little more fun on their TVs can broaden their horizons with popular choices from Gameloft. And the MTV Music Meter allows fans to find and enjoy new music, with a countdown of the top 100 trending artists based on social media buzz, in addition to audio, video, news, tweets, bios and a showcase of similar artists.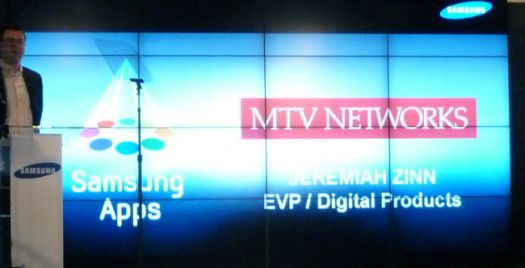 MTV Music Meter is currently available on Samsung's Galaxy series smartphones and Galaxy Tabs, which will soon be able to interact with the TV in smart new ways. This year, Samsung will roll out a new remote control app that turns Galaxy S phones and the Galaxy Tab into a second TV screen. The new app will enable Samsung Smart TVs to encode and wirelessly transmit live TV broadcasting from the TV to the Samsung Galaxy device, as well as stream stored content from the handheld device to the big screen, making programming more portable than ever.
Samsung has also claimed more than 60% of the 3D TV market share, both in units and revenue, while predicting as much as six times growth of 3D TV in 2011. A greater percentage of their product lineup than ever will support the 3D standard, with more models now being bundled with two pairs of glasses, for more enjoyment right out of the box. On this burgeoning 3D front, Samsung is continuing to tweak the 3D video performance in various ways, as I mentioned in my recent roundups of Samsung's new crops of Plasma and LED displays, while key products for 2011 will also incorporate first-of-its-kind 3D Sound Plus to go with it. Using a proprietary digital signal processing (DSP) algorithm to enhance the sonic illusion of depth, 3D Sound Plus will create vertical surround and horizontal sound waves for even more of a "you are there" experience.
3D is also being bolstered by four new models of 3D active glasses from noted eyewear designer Silhouette. They are not only less dorky but more evenly balanced front-to-back and featherweight (model SSG-3700CR tips the scale at only about an ounce), for comfortable extended viewing. They utilize Bluetooth technology, for a dependable 30-meter range and no limit of the number of pairs that can be synched to the TV, although they will only be compatible with Samsung's 2011 3D TVs. They will also recharge easily when simply placed upon their recharging base.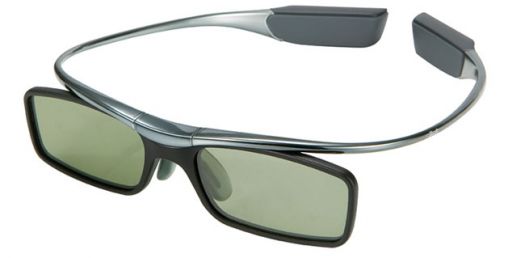 And showing further commitment to 3D, Samsung has also announced that their newest 3D Starter Kit will come with the exclusive Blu-ray 3D version of DreamWorks Animation SKG's Megamind (conspicuously 2D in its recent home video release), along with the complete Shrek 3D collection and the two pairs of 3D active glasses.
More Information: