Rush: Moving Pictures Blu-ray Review
By Ian White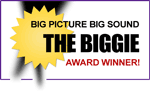 The Adventures of Tom Sawyer and His Red Barchetta
The Album
Everyone remembers the album that did it for them; the one that will resonate inside their head until their final breath. The songs that would pop into your head at the exact moment that the waterboarding begins in some dark, dank basement surrounded by terrorists looking for answers you probably don't even have. The tunes you would hum while you sweat bullets in the lobby at the IRS awaiting an audit. It doesn't matter what it is, but you need to have one. Your inner demons have used it as a soundtrack for as long as you have been able to form malicious intent; unless of course you are squeaky clean and hear Debbie Reynolds in your head. History makes strange bedfellows and it was my destiny to love Rush's Moving Pictures.
Rush sold more than 4 million copies of Moving Pictures in the U.S. alone, making the hoser trio bonafide stars; and the moronic Canadian labels who passed on them very sad in the process. Payback is a bitch.
Decades before I was even around to appreciate Rush, Geddy Lee's mother (Mary Weinrib) and my Bubie were being liberated from Bergen-Belsen. Lee's father, Morris Weinrib was liberated from Dachau a few weeks later; in a situation very similar to my own Zaida. Both families immigrated to Toronto and lived in adjoining neighborhoods. The Kurtz family owned a dry cleaning business. The Weinribs owned a variety store.
When I was 11 years old, I approached Geddy Lee at a Toronto Blue Jays baseball game seeking an autograph on my Moving Pictures t-shirt, but was rudely shot down by my musical god. It was a crushing experience that required years of therapy to overcome, but eventually I forgave Geddy Lee -- who I happen to know is one of the nicer guys in the world of rock. I've seen Rush play live close to thirty times (although I do wish they would schedule their shows at the PNC Arts Center on any day but the Sabbath), so I got over it. Having listened to the newly remastered Moving Pictures Blu-ray which offers their 39 minute masterpiece in DTS-HD Master Audio 5.1, I may require therapy once more.
The Picture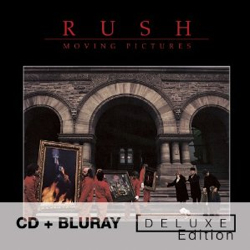 Moving Pictures is really a Blu-ray audio disc, but there are three videos included which deserve mentioning. The picture quality of the videos is downright awful, but the video for "Vital Signs" falls into the category of "previously unreleased" which will please die-hard fans. I may be wrong -- but I could swear that the "Tom Sawyer" and "Limelight" videos look significantly cleaner on past Rush video releases. The picture is very grainy, and the colors look very washed out; take a look at Neil Peart's shirt. Need more Calgon. The videos are clearly bonus content, but Universal could have done a better job with these considering the step-up in sound quality.
The Sound
There's a CD in this package, but I didn't spend much time with it.  The "bonus" Blu-ray Disc is what really stands out, with an all-new lossless multi-channel mix of the songs we've come to know in love in their previous 2-channel incarnations.  And if Moving Pictures is a harbinger of things to come, I plan on repurchasing every single release because listening to this collection of seven tracks in DTS-HD Master Audio 5.1 has been a revelation; and annoyance to my wife who is decidedly sick of hearing "YYZ" at this point. The 96K 24-bit recording has so much more information, it is like you are listening to this album for the first time. Universal has included a 24-bit PCM 2.0 recording, PCM 5.1 surround mix, and a DTS-HD Master Audio 5.1 track; every one sounds spectacular in its own unique way.
The stereo track has tighter bass, and Geddy Lee's vocals sound significantly stronger and less shrill. Neil Peart's thunderous pounding on the skins just feels more visceral and taut, and Alex Lifeson just crushes everything in his path with his mighty axe. This is starting to feel like a Spinal Tap review.
The PCM 5.1 surround mix is excellent, but the DTS-HD Master Audio 5.1 track makes it sound like you are back at LeStudio in rural Quebec; it is as enveloping a surround mix as you will ever hear. Everything has its place and the music just overpowers you. "Limelight" and "The Camera Eye" have never sounded this good before and the entire album has a see-through quality to it that might bring some Rush fans to tears. It is a reference quality disc; not to mention a phenomenal album from a vastly underappreciated group. Shame on the Rock 'n' Roll Hall of Fame for not inducting these guys already.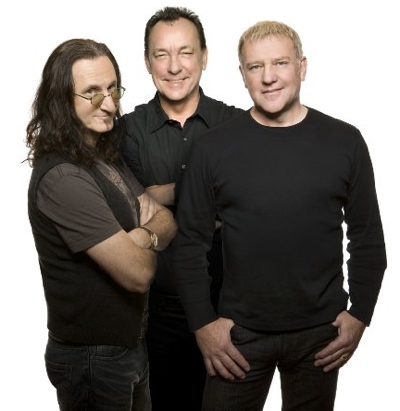 Kudos to Richard Chycki for such a fantastic 5.1 mix. He should win a Grammy for this.
The Extras
Aside from the aforementioned music videos (which look uber crappy), Universal has included the lyrics, an article about Rush and the significance of Moving Pictures, and some additional notes.
The best part of the extras is the bonus audio CD of Moving Pictures which is a 96K 24-bit recording. I have not had the chance to compare it to my prized MoFi gold disc, but it sounds really good.
Final Thoughts
Rush has enjoyed a resurgence in popularity over the past few years; only in the end do people realize how special these three musicians are, so it is with my tongue planted firmly in my cheek do I suggest that you find this disc wherever you can (hint: Best Buy has an exclusive on it until May 3, but after that it's fair game). Technically, it's a CD with a "Blu-ray bonus disc" so you may need to scour the CD section of your local store to find it.  But it's the Blu-ray with its DTS-HD Master Audio track that really stands out here.  The music is fantastic and will push your surround sound system about as far as it can go. My highest possible recommendation.
Where to Buy:
Product Details:
Performers: Geddy Lee, Alex Lifeson, Neil Peart
Audio: 96K 24-bit PCM 2.0, PCM 5.1, DTS-HA Master Audio 5.1
Number of discs: 2
Label: Mercury
Disc: 1 (CD)

Tom Sawyer
Red Barchetta
YYZ
Limelight
The Camera Eye
Witch Hunt
Vital Signs

Disc: 2 (Blu-ray)

Tom Sawyer (DTS-HD Master Audio 5.1, PCM 5.1, PCM 2.0)
Red Barchetta (DTS-HD Master Audio 5.1, PCM 5.1, PCM 2.0)
YYZ (DTS-HD Master Audio 5.1, PCM 5.1, PCM 2.0)
Limelight (DTS-HD Master Audio 5.1, PCM 5.1, PCM 2.0)
The Camera Eye (DTS-HD Master Audio 5.1, PCM 5.1, PCM 2.0)
Witch Hunt (DTS-HD Master Audio 5.1, PCM 5.1, PCM 2.0)
Vital Signs (DTS-HD Master Audio 5.1, PCM 5.1, PCM 2.0)
Tom Sawyer (Music Video, 5.1 and 2.0)
Limelight (Music Video, 5.1 and 2.0)
Vital Signs (Music Video, 5.1 and 2.0)

Release Date: May 3, 2011 (general release)

MSRP: $34.99