Roku Announces $79 Streaming Netflix Player
By Rachel Cericola
Roku is adding to its streaming media player repertoire. Today, the company announced two tiny new boxes to deliver various streams of entertainment: the Roku SD and the Roku HD-XR.

The Roku HD-XR is the company's top-of-the-line product, at a very respectable $129.99. The only real difference over Roku's existing set-top box is that this player adds faster 802.11n support as well as a USB port "for future use." It delivers high-definition streams to your TV via an HDMI or component video connection. There are also S-Video and composite outputs, if you need them (but where's the fun in that?).  Audio is handled via HDMI, stereo analog or fiberoptic digital outputs. 

In case you're on the fence about Roku in general - or not interested in the full High Def experience, it's hard to say no to the $79 Roku SD. At that price, it's a nice Christmas bonus for some of those who've been extra good this year -- or at least have an extra TV that could use some jazzing up.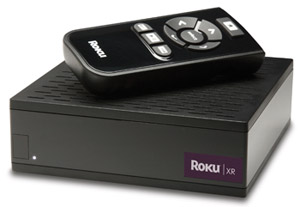 It has the standard Wi-Fi (802.11 b/g) support, as well as RCA audio/video outputs for standard-def, yet still fun, quality.
"We're introducing a breakthrough price point with the launch of our Roku SD player," says Anthony Wood, Roku's founder and CEO. "Additionally the Roku HD-XR is the first Netflix-streaming device to embed next generation 802.11n dual-band wireless connectivity, making it easier and more reliable than ever to start enjoying movies, TV shows, sports and the best online content available, all on the living room TV."
The two new boxes, as well as the original Roku player, will stream over 17,000 movies and TV shows from Netflix and 45,000 titles from Amazon Video On Demand. In the summer, the company also launched access to live and on-demand baseball, via MLB.TV. Roku says they also plan to launch the Roku Channel Store very soon, so users will have access to even more content. When available, that upgrade will be free and automatic.
Both players are available now. For a limited time, buy either one via Roku or Amazon and you'll score free shipping.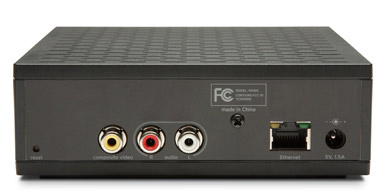 Where to Buy: