Rio, Glee S2, Modern Family, Simpsons, Futurama and More Coming to Blu-ray from Fox
By Chris Chiarella
Fox Home Entertainment breezed through our fair city last week to bring select press outlets up to speed on upcoming Blu-ray releases for the summer of 2011 and beyond.  We already know all about the upcoming release of the Star Wars complete Saga on Blu-ray (coming this September), but there's a whole lot more on the horizon too.  An exciting mix of recent theatrical titles, popular TV series as well as much-anticipated catalog reissues will be coming our way before year's end. Please keep in mind that although some of these discs are currently up for pre-order on Amazon.com--backed as always by their Pre-Order Price Guarantee--the ultimate dates, pricing and specs are subject to change.
First up will be the Jesse Eisenberg/Anne Hathaway-voiced animated comedy Rio debuting on August 2 in a Blu-ray + DVD + Digital Copy combo pack. Bonus features will be plentiful, including music videos, a deleted scene, featurettes that take us behind the scenes and to the real Rio de Janeiro, multiple segments on the Rio-themed version of the Angry Birds game, plus IMDB Live Lookup while we watch, powered by BD-Live. List price will be $39.99.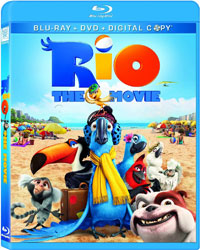 Glee
returns with
The Complete Second Season
on September 13 ($69.99 list price), a multi-disc set that also packs a virtual jukebox and look at the guest stars, the Stevie Nicks songs heard this season, the New York City shoot for the finale and a day with one of the year's most valuable players, Brittany (Heather Morris). Also back for
The Complete Second Season
is the addictive comedy hit
Modern Family
on September 20, its ample bosom fairly heaving with extrasWant classics? The Oscar-winning
West Side Story
drops on October 18, boasting a brand-new HD video master
and
a remixed 7.1-channel high-resolution soundtrack, these in addition to new bonus material that focuses on the songs and the fancy footwork of
WSS
.
The original voice cast reunites for the holiday-themed direct-to-video Ice Age: A Mammoth Christmas, sliding down the chimney this November (immediately following its airing on Fox) in a Blu-ray/DVD combo wherein Sid the Sloth (John Leguizamo) journeys to the North Pole to get back on Santa's good side. Extras include a music video and a sneak peek at the upcoming Ice Age 4. (In 4D?)
The Simpsons The Fourteenth Season drops on December 6, continuing Fox's recent move to bring us more of the "older" seasons--never before released on home video--in high definition, to which we say, "Cowabunga!" Stick around for the deleted scenes, sketches, a look back and a segment on the music.
The 1970 World War II epic Tora! Tora! Tora! debuts on Blu-ray the day before the 70th anniversary of the attack on Pearl Harbor, now in an extended "Japanese Cut" with ten minutes of previously unreleased footage. This edition will be packaged in a deluxe Blu-ray book full of photos.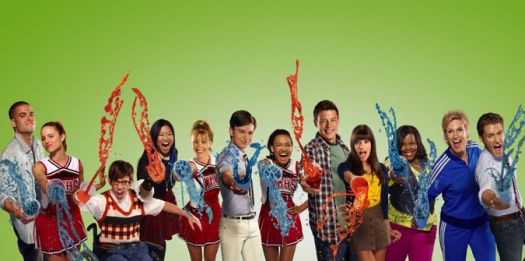 Last of the announcements that we can tell you about is Futurama Volume 6 landing on December 20, Commentaries are planned for every episode, along with a selection of deleted scenes, a segment with Professor Farnsworth and others about the music and the fans. It's all about the fans.
Where to Buy: