Optoma, Best Buy Launch HD23 1080p Projector with 2500 Lumens Brightness for $999
By Rachel Cericola
It just got a lot easier for home theater enthusiasts to score an Optoma projector. The company is now selling the new HD23 DLP Projector exclusively at Best Buy.
Why Best Buy? Why not! According to Jon Grodem, Optoma's senior director of product and marketing, the company looked closely at Best Buy's customer base and preferences. "It's been Optoma's goal to fulfill both its partners' and end-users' needs," he said.
Designed for home theater use, the HD23 boasts a very bright image with a full 1080p HD resolution and 2500 ANSI lumens of brightness.
Based on Texas Instruments' 1080p DLP chipset, the HD23 has BrilliantColor technology and a contrast ratio of 5,000:1. It also has two HDMI inputs for connecting a Blu-ray player, a gaming console, a set-top box, or any of your other AV essentials. Other connection options include VGA, component and composite video inputs, as well as a 12-volt trigger.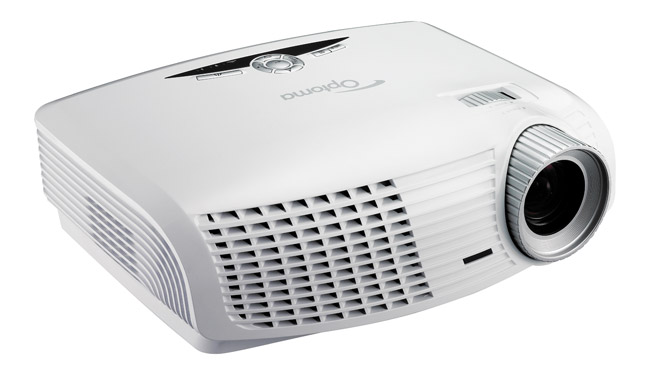 Rated to last up to 4000 hours in standard mode or 3000 hours in bright mode, the HD23 also has a rapid shutdown feature to cut down on energy cost. Weighing in at just 6.4 pounds, the HD23 can be table- or ceiling-mounted and comes with its own backlit remote.
"The increased brightness of the HD23 gives end-users much more flexibility regarding setting this up in their homes," added Grodem. "Not all home theater environments can enjoy complete darkness, and the added power fulfills this type of need."
Optoma has priced the HD23 at $999.99. It's available now exclusively at Best Buy and BestBuy.com.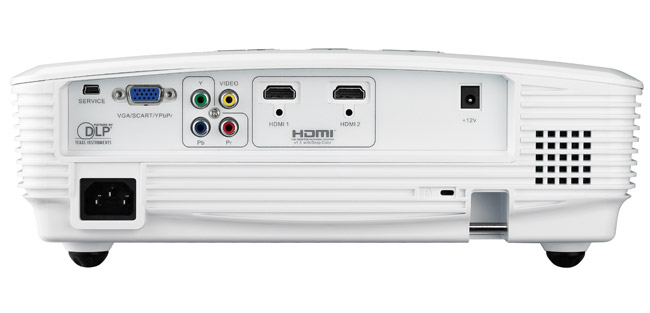 Where to Buy: