My TV Has No Audio Outputs, How Can I Connect to a Home Theater Receiver?
By Chris Boylan
Question:
Dear Big Picture Big Sound,
How do I get audio out from my LG 42LD520 TV into my Sony home theater system with my TV having no audio outputs?
Thanks,
-Jonathan
---
Answer:
Dear Jonathan,
While your LG TV doesn't have a set of analog RCA audio outputs, it actually does have two audio outputs that you can use to connect it to a home theater system, soundbar or audio receiver.  It has a fiberoptic (TOSLINK) digital output -- this is actually required on any television that calls itself an "HDTV."  This would use a standard fiberoptic cable, but only if your home theater has an available fiberoptic input.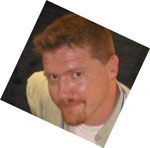 Your HDTV also has a headphone output, which you can connect to stereo RCA inputs using a simple stereo
1/8" to RCA adapter cable
. You could plug either of these cables (analog or digital) into your home theater system, depending on the inputs available on your receiver. The fiberoptic digital connection is preferred as it will allow you to get Dolby Digital 5.1 surround sound from broadcasts that include it.
If you have a cable or satellite set-top box or DVR you could also plug the audio output of that box directly into your home theater system.  Again, the fiberoptic or coax digital connection is preferred, or you could use the HDMI output if your home theater system supports HDMI inputs with audio processing.

Hope that helps,
-Chris
Keep those cards and letters coming!
if you have a question for one of our home theater experts, shoot us an e-mail to "
Ask The Expert
." We'll select among these for future installments in this column. Due to the volume of requests we receive, we cannot reply to each question personally.