Klipsch Launches the Image X7i, Their First Ceramic Headphones
By Rachel Cericola
At this point, Klipsch has its fair share of headphone offerings. Now, they are prettying up the Image line with the Image X7i, the company's first ceramic headphones.
Now, don't start thinking of those little ceramic chotchkies that your grandma has all over her house. Instead, the company promises to one-up those plastic models, with a durable product that can deliver Klipsch sound on the go.
Available in a black or white finish with laser-etched logos, the Image X7i also has all-new cabling with a flat surface area. Klipsch says that this design makes the cord stronger and less likely to tangle up on you. That cord also has a three-button remote, which includes a directional mic right on it. That means if you have an Apple device, you can make and take calls, control music, and more -- right from the cord.
Other features include a proprietary balanced armature driver and patented oval ear tips for a comfy fit and noise isolation.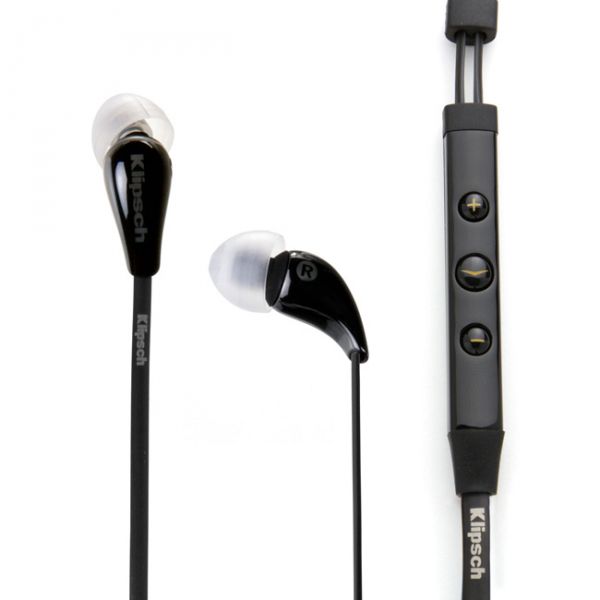 "With the Image X7i's introduction, we aim to deliver a high-design product that stands out against its similarly priced competitors not possessing the same level of build quality," said Chris Aiello, Klipsch product manager for headphones. "By taking conscious steps to both uphold and evolve our Image series throughout the product development process, we have engineered a product that delivers our sound caliber through deep bass, clear mids and crisp highs, while delivering a never-before-seen design element from the brand."
Designed to work with any device with a standard 3.5mm jack, the Image X7i comes with four different-sized oval ear tips, a protective carrying case, a clothing clip, and a 2-year warranty. Klipsch expects to start selling the Image X7i sometime this month, with an MSRP of $199.99.
Where to Buy: