James Cameron, Black Eyed Peas Kick Off Samsung's 3D LED TV Campaign
By Chris Boylan
Last night Times Square in New York City was the setting for a top secret outdoor concert by the Black Eyed Peas, an appearance by uber-director James Cameron, and a star-studded red carpet event.  The reason for all this celebration?  Samsung's launch of their 3DTV line-up: Full HD 3D LED TV.  The previous day, Samsung held a more traditional press conference to announce the impending availability of seventeen different 3DTV-enabled home entertainment devices, including full high definition 3D-capable LCD, Plasma and LED TVs, a Blu-ray 3D player and Blu-ray Home Theater in a Box (HTiB) systems. But last night is when the real party started.
After a brief welcome and introduction by Boo-Keun "B.K." Yoon, President of Visual Display Business Unit at Samsung Electronics, and an appearance by James Cameron espousing the wonders of 3D, the Black Eyed Peas took the stage in all their glory, running through a brief but energetic set of their hits, including "I Gotta Feeling" and "Boom Boom Pow."  The performance was filmed in 3D by Cameron's and partner Vince Pace's production company, Cameron/Pace.
After the performance, the band, Mr. Cameron, a few lucky fans and members of the press continued on to the Samsung Experience in Time Warner Center for a red carpet walk and exclusive party.  At the party, much to the band's (and attendees') delight, Cameron showed off 3D footage from the concert itself, on Samsung's enormous bank of 3D LED TVs.
Some of these 3DTV LED HDTV displays are already available to order on Amazon, with more products hitting stores from March through May.  Analyst estimates of the 3D TV market for 2010 range anywhere from 1 to 5 million units sold and Samsung clearly hopes to achieve the lion's share of this market.
And now for some pictures from the event...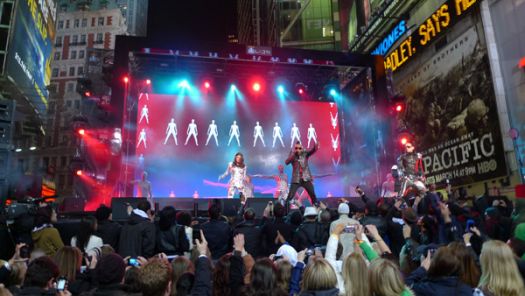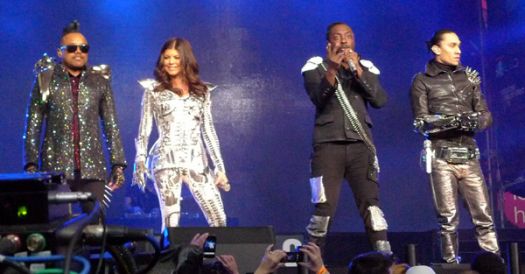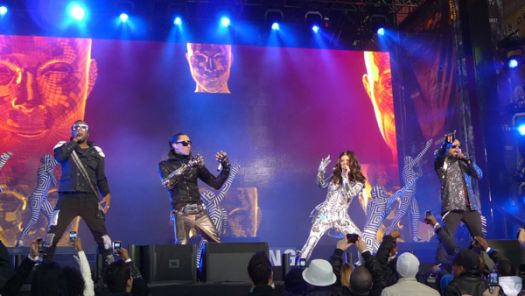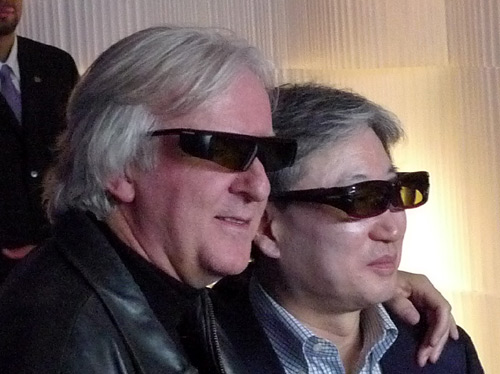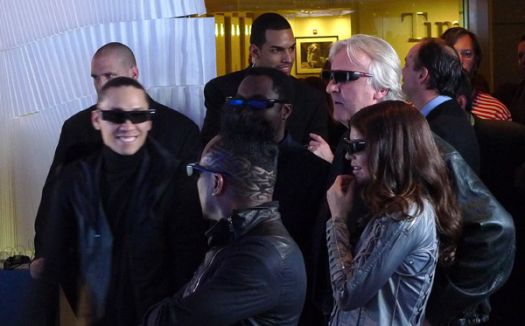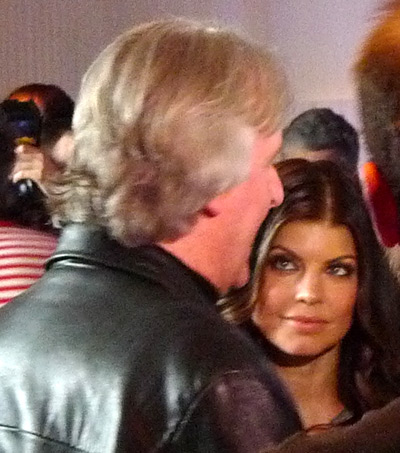 More Information: