HDTV Deals: Panasonic E50 1080p LED HDTVs Starting at $499 with Coupon
By Rachel Cericola
The weather is slowly starting to get warmer. However, instead of thinking about frolicking in the great outdoors and firing up the BBQ, we're thinking about squeezing in a few last-minute movie marathons. Of course, it helps that Panasonic is having a secret sale on HDTVs, in three different screen sizes.
Now, it's not exactly top secret, but it's not being advertised, either. Instead, Panasonic has slipped us a few exclusive coupon codes for three of the models in its E50 LED HDTV Series. All three HDTVs have a full 1080p HD image, which is certainly a nice perk. However, it's the discounts on these that's probably going to catch your eye -- and your order. At last peek, the company was even offering free shipping on each of these sets.
The three sets are the 42-inch TC-L42E50 (MSRP: $800.99), the 47-inch TC-L47E50 (MSRP: $1,099.99), and the 55-inch TC-L55E50 (MSRP: $1,699.99). It's important to note those MSRPs -- but only so you can see how much the company is slashing prices during this sale period. Just know that each one of these sets requires a special coupon code to get the goods. Take a peek at each set and its respective sale price: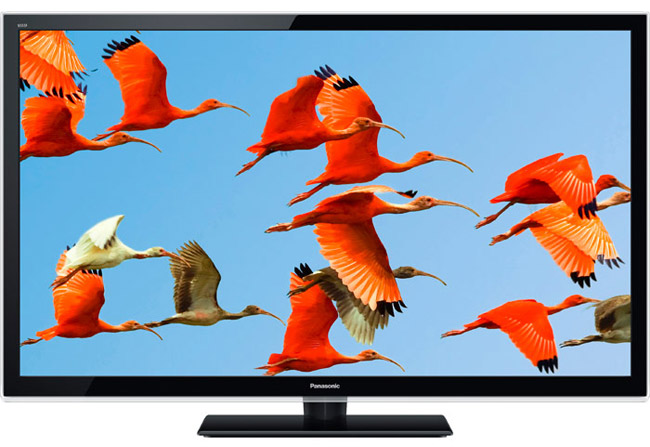 As mentioned, all three models are part of Panasonic's E50 Series. These aren't 3D TVs, but each one has plenty of other perks. First and foremost, these sets have Panasonic's LED IPS (In Plane Switching) panels, which promise better black black levels, off-axis viewing, and reduced on-mode power consumption.
All three also have a full 1080p HD image, 360 backlight scanning, DLNA support, four HDMI inputs and two USB ports. If you're looking to network this model (and you'll want to do that), you can add WiFi into the setup via an optional adapter. Having that connectivity certainly makes it a lot easier to stream services from each set's VIERA Connect features, which includes Netflix, Hulu Plus, Amazon Instant Video, Pandora, YouTube, and much more.
At last peek, Panasonic was offering free shipping on all three sets. Just remember to use that coupon code to get the lowest price possible -- and do that soon! Panasonic hasn't said anything about when each coupon is set to expire.
Please note: all deals posted on Big Picture Big Sound are current as of the posting date and time. These deals are frequently time- or stock-limited and generally do not last. Final pricing and stock are determined by the individual deal provider, not by Big Picture Big Sound so you will need to click through on the offer link to see if it is still available. Through our affiliate relationships with many online vendors, Big Picture Big Sound may earn a small commission on any referred sale.