Will My Existing Blu-ray Player Work for Dolby Atmos and DTS:X?
By Chris Boylan
Dear Big Picture Big Sound,
I plan to buy an Onkyo receiver and speakers that can play Dolby Atmos tracks but I can't find anything that says whether my LG blu-ray player that's several years old can make use of the Atmos soundtracks or if I have to upgrade my player as well. What kind of spec will I need to look for in my blu ray player's documentation to determine this?
Thanks,
-Stephen
---
Hi, Stephen,
For the most part, any Blu-ray player that supports Dolby TrueHD and bitstreamed output should support Dolby Atmos. Dolby is wrapping up the Atmos "objects" (the height information) into a Dolby TrueHD wrapper that works with existing players and receivers. When you send that Dolby TrueHD soundtrack out over HDMI to a Dolby Atmos-capable receiver or processor in bitstream mode, the receiver or processor detects that it is actually a Dolby Atmos track and processes the sound accordingly. Similarly, if you want to check out DTS:X (the other immersive surround format), then any player that supports DTS-HD Master Audio with bitstream output should work for that.

I say, "should" because there are some exceptions. Some of the earlier OPPO Blu-ray players like the OPPO BDP-83, BDP-93 and BDP-95 (for example) have problems with Blu-ray Discs that use a feature called "seamless branching" combined with a Dolby TrueHD soundtrack. Seamless branching is a method used by DVD and Blu-ray players to branch from one scene to another scene that may be on another part of the disc (not in physical order). Some of the Dolby Atmos titles currently on the market do use seamless branching, and so they have audio dropouts when played back on a player that doesn't support seamless branching properly. Happily the issue does not affect OPPO's later players (BDP-103, BDP-105). I use an OPPO BDP-103 for Dolby Atmos playback with no problems whatsoever.
There was previously a workaround for this issue on affected players: switch the player to "PCM" decoding mode, and you could avoid the drop-outs without sacrificing sound quality. But since Dolby Atmos and DTS:X require the player to be in bitstream mode, this is not a viable workaround.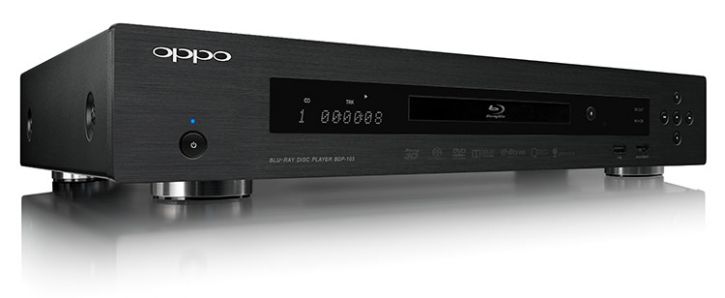 I haven't heard of any LG players being affected by this, only the early OPPO players and some older Sony players. So my advice would be to upgrade the receiver, get the speakers, get some Dolby Atmos titles on Blu-ray and see what happens. Many of the Dolby Atmos titles do use seamless branching, including "John Wick," "The Expendables 3" and "The Hunger Games: Mockingjay, Part 1" so it should be easy enough to test.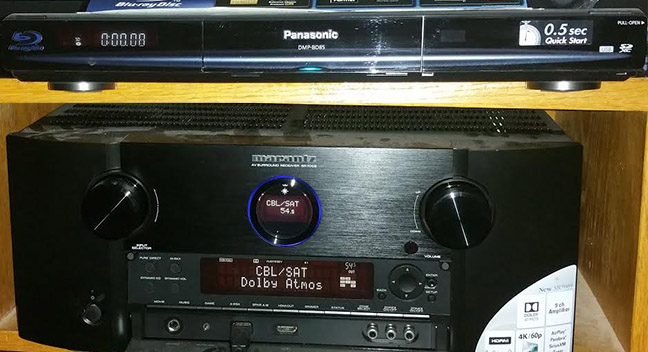 Oh, and sometimes these issues can be fixed with firmware upgrades, though not on the OPPO players. So do be sure your player has the latest firmware installed before you start testing. And if you do hear problems in the form of audio drop-outs then upgrading to a newer player isn't too expensive. Good luck and enjoy that immersive sound!
Regards,
-Chris
Related Articles:
Keep those cards and letters coming!
if you have a question for one of our home theater experts, shoot us an e-mail to "
Ask The Expert
." We'll select among these for future installments in this column. Due to the volume of requests we receive, we cannot reply to each question personally.