Epson Prices Home Cinema 2030 1080p 3D Projector at $999
By Rachel Cericola
Having a home theater is no longer something that requires you to empty out that bank account. Sure, you could go with a projector that doesn't quite pack the punch of more expensive models -- or you could get the Epson PowerLite Home Cinema 2030.
To get you salivating, Epson is giving this newly announced projector the ability to project a full 1080p image, in both 2D and 3D. If that's not enough, the Home Cinema 2030 also includes two HDMI ports. One of those has support for MHL, which can do both 1080p video and 7.1 audio. In case you aren't familiar, MHL is a fairly new option that's starting to pop up on all sorts of devices. Not only does this perk make it easy to pair this projector with Android smartphones and tablets, it also works with add-ons like the Roku Streaming Stick. It can even charge up those MHL devices when plugged in.
Other features include 2000 lumens of brightness, 1.2x optical zoom, built-in sound, and 3LCD, 3-chip technology. The Home Cinema 2030 also has six preset color modes, a USB Type A digital connection, and USB 2.0 for sharing photos and slideshow.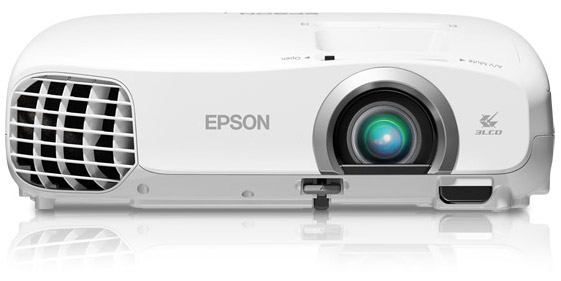 "We are very excited to release Epson's most compact 1080p projector under $1,000, offering customers not only impressive image quality in both 2D and 3D but at a great price," said Jason Palmer, marketing manager at Epson America. "This is Epson's first-ever MHL-enabled home cinema projector, giving users the ability to instantly access their favorite HD content from an MHL-supported device - you can easily stream Netflix from a Roku stick and watch the latest blockbuster movie on the big screen for the ultimate entertainment at home on the big screen."
The Epson PowerLite Home Cinema 2030 will start shipping in early September, with an MSRP of $999. That price tag includes a two-year limited warranty with toll-free access to Epson's PrivateLine priority technical support, a 90-day limited lamp warranty, and free two-business-day exchange with Extra Care Home Service. However, 3D glasses are sold separately.

For More Information: