E3 2010: 10 Best Games From the Electronic Entertainment Expo
By Peter Suciu & Enid Burns
Larger and larger screens showed off the games in development this week at the 2010 Electronic Entertainment Expo (E3) in Las Vegas. This year 3D made a big showing for the PlayStation 3 and Xbox 360 consoles, as well as games for the PC. Nintendo also unveiled its 3D handheld, the 3DS. Music and dance continued to move the consoles and an adventure game made a splash.
Here is a recap of 10 games to watch for in the months to come. Game on!
---
Rock Band 3 (MTV, Harmonix)
It's time to strap on the six string and pick up the mic for a round of Whitesnake's "Here I Go Again" and if you're really feeling mad skills you can set the level to hard and jam to Ozzy Osbourne's "Crazy Train." Rock Band 3 will have 83 on-disc tracks with songs from the 1960s all the way up to today. You'll also have access to over 2,000 songs from previous version of the game and add-ons. The real thrill of the stage comes with the new instruments. A Fender Stratocaster Squier really has six strings! Plugged into an amp you can jam to Rock Band 3 or to your own tunes. A simulated Fender Mustang PRO-Guitar from Mad Catz is only slightly less complex. Both guitars compliment the addition of a keyboard with two octaves and symbols on the drum kit. Rock Band 3 is expected in stores for the holiday season for the PlayStation 3 and Xbox 360.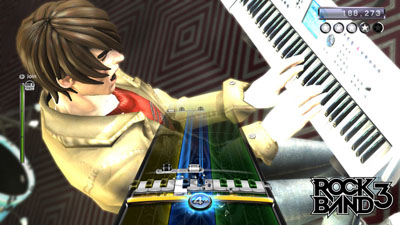 ---
Dance Central (MTV, Harmonix)
You've been served. What can you do about it? Learn the choreographed routines on Dance Central for songs from artists including Lady Gaga, No Doubt, M.I.A., Bell Biv Devoe and more pop, hip-hop and R&B artists. Developed for the Xbox 360's Kinect device, any move you make registers with the controller and grades you on your skills. It's time to get your move on Fly Boy for the Xbox 360 with Kinect.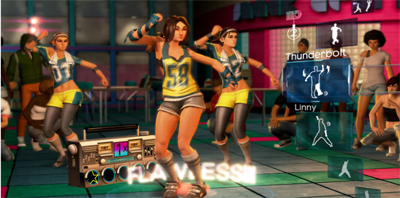 ---
Dungeon Siege 3 (Square Enix)
Return to Ehb, a world that's been in conflict before, for an epic quest. The balance of factions on the world is under pressure, and you must build a party with magic and brawn to set things right and rebuild the 10th Legion, the protectors of the planet. On Ehb and other worlds you'll stroll through meadows, past fjords, along rushing rivers, and of course, into dungeons. Pick up gold, treasures and weapons throughout the quest. Each weapon will outfit your party of warriors in your battle for good. The adventure begins this fall for the Xbox 360, PlayStation 3 and PC.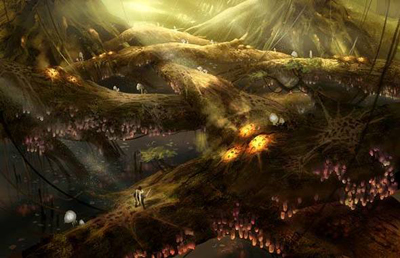 Preorder Dungeon Siege 3 at Amazon.com
---
Toy Story 3 (Disney Interactive Studios)
No toy left behind! When all of Andy's childhood favorites are whisked away to the local daycare, or torture camp, Woody, Buzz and Jesse take the lead in getting back home. The adventure takes you to locations both fun and perilous on the way. Toy Story 3: The Video Game has a story mode that plays along with the movie as well as Toy Box Mode, which gives the toys a little bit of free play to let your imagination run wild. The toys are alright for this Nintendo Wii, Xbox 360 and PlayStation 3 game.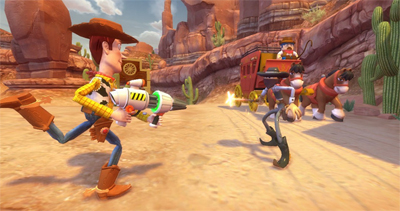 Preorder Toy Story 3 at Amazon.com
Brandish your sword and shield like never before as Link in Legend of Zelda: Skyward Sword. The Wii remote and nunchuck make for realistic movements of a sword thrust and a shield block from opponent blows. The legend continues, and now is the time to be a part of it. This Wii exclusive (of course) title gets epic this fall.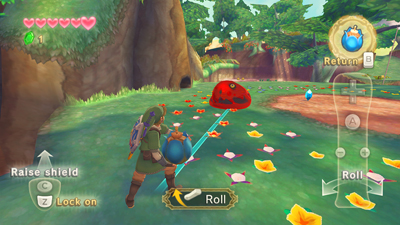 Preorder Legend of Zelda: Skyward Sword
In civil war, the battle between the Jedi and the dark side of the Sith wages. This massively multiplayer online game will provide each player with his own ship, and many will choose to brandish a light saber against opponents. The war is on, will you choose to be on the dark or light side of the Force? It might be a long, long time from now when you get to play this one on the PC but we know it will be worth the wait.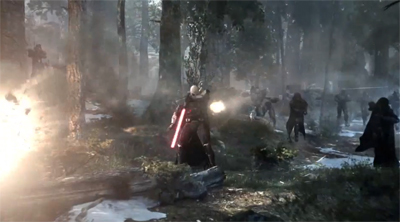 The fight is on... in 3D. The genre-defining series Mortal Kombat is ready to defile your living room. The new graphics engine will provide more action and more gore as the battle begins. The game includes one-on-one fights and tag-team-style play and other game modes. Expect wild settings as the arenas and battlefields will be rendered in 3D. Mortal Kombat in 3D is the fighting game to end all fighting games. And while it won't be at the arcades it will hit the Xbox 360 and PlayStation 3.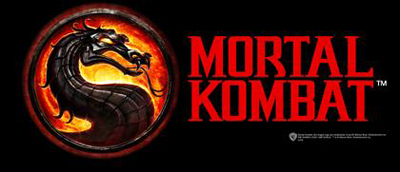 Rome wasn't built in a day, but soon you might be able to destroy parts of the eternal city in the follow-up to Assassin's Creed 2. And while in the past games you played as an assassin who worked best alone, this time you can use a little help from your friends. As Ezio, an Italian killer in the early 16th century, your greatest enemies are the Templars - and at the end of the day (or rather game) only one power is going to be left standing. The game is thus a bit cinematic and even a tad anachronistic - the Templar order was long gone by the time this game takes part and probably never actually allied with the Borgia family.
The game is a whole lot more over-the-top, but that just makes it stand out as a big game. More to the point, this one is about more intense direct combat than stealthy missions and sneaking about. It also adds the multiplayer experience into the mix, where you'll get to play as the assassins or Templars, and each will have their respective weapons and combat techniques. And while the previous games were set in a variety of Middle Eastern and Italian cities, this one is set entirely in and around Rome, making for a world that is three times bigger, which should offer plenty for the players to explore. The final showdown will begin in November for the PlayStation 3, PC and Xbox 360.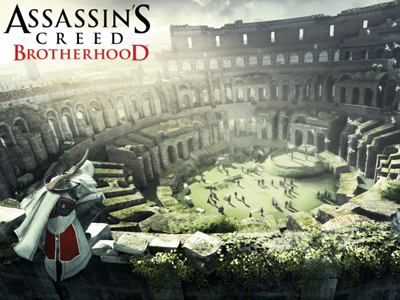 Preorder Assassin's Creed at Amazon.com
Imagine if a James Bond film was actually "remade." That hasn't technically happened - Never Say Never aside. But Activision and Nintendo are hoping lighting strikes twice, or rather double 0. First released a decade ago exclusively for the Nintendo 64, Goldeneye - based on the movie of the same name - was one of the best console shooters of its day. Now it will be heading exclusively back to Nintendo, this time for the Wii. The game will offer a fresh take on the classic version, but with a few twists, notably that Daniel Craig - the current Bond - will step in for the likeness and voice acting duties, while Bond's gadgets are truly 21st century such as a mobile smartphone. But with the same basic missions and solid gameplay this one proves to be golden when it arrives this fall. And given that there is no Bond film heading to theaters for a while, this game will let you get your double 0 fix and then some.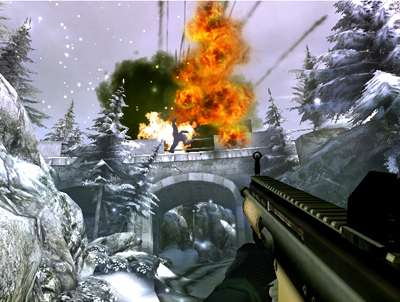 Preorder Goldeneye at Amazon.com
This was the military shooter franchise that pretty much started it all. And now after a three year break, Electronic Arts is looking to reinvent the wheel as one of the premiere shooters is back. Originally set in  World War II, this update sees an upgrade to a completely new setting. This time the action heads takes place in the modern-day in Afghanistan, with the focus on Tier-1 Operations, those that exist above and beyond the typical Special Operations forces. Interestingly, DICE, the creators of EA's Battlefield series, was called into action to develop this latest Medal of Honor title, which will be available in October for the PlayStation 3, PC and Xbox 360. The resulting game promises to give Activision's Call of Duty: Modern Warfare series a run for the money, both with a robust single player story and with intense online multiplayer gameplay. Gamers who pre-order Medal of Honor will get a chance to get in on the action early, and take part in a beta that launches on June 21st. this will open two multiplayer beta maps.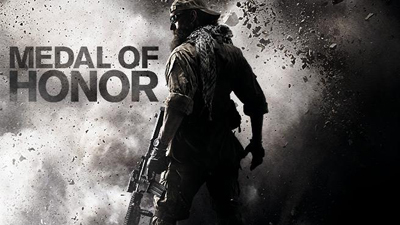 Preorder Medal of Honor at Amazon.com
---
Medal of Honor (Electronic Arts)
---
GoldenEye (Activision)
---
Assassin's Creed Brotherhood (Ubisoft)
---
Mortal Kombat (Konami)
---
Star Wars: The Old Republic (Electronic Arts, Lucas Arts)
---
Legend of Zelda: Skyward Sword (Nintendo)
---
Toy Story 3 (Disney Interactive Studios)