2L Founder Declares Blu-ray the Future of High Quality Music Reproduction
By Brandon A. DuHamel
A Conversation with 2L Record Label Founder Morten Lindberg
Audiophiles are and have always been on a perpetual quest for perfection; a never-ending pursuit for aural bliss. Since the introduction of the CD (Compact Disc) in 1984 debates have raged within the audiophile community over whether or not digital recording was superior to the analogue technologies it was trying to supersede. It seems one thing that a majority of audiophiles were eventually able to reach an uneasy consensus about is this: the CD, with its combination of a low sampling rate and low bit depth needed to be improved upon as a musical carrier.

Hope would eventually arrive in the form of Super Audio CD (SACD or SA-CD) and, shortly thereafter DVD-Audio (DVD-A). Both formats use much higher sampling rates than CD, with SACD using a completely new paradigm in the form of Direct Stream Digital (DSD) a 2.88Mhz 1-bit bitstream, and DVD-A reaching as high as 192kHz/24-bit in stereo or 9kHz/24-bit in 5.1-channel flavors. Both formats offered multichannel capabilities, and both were capable of much higher resolution than the CD's 44.1kHz/16-bit "Redbook" standard.

But, alas, hopes that either one of these formats would replace the CD in the marketplace were soon dashed. Both would stumble out of the gates and neither would attain the dominance in the market place that the Compact Disc was able to achieve. There were a multitude of reasons for this, not the least of which was the format war between the two as well as constant debates amongst audiophiles over which digital format was superior. SACD's new DSD technology, developed by Sony and Philips, was claimed by its proponents and many audiophiles to sound more "true" to the source, or more "analogue" while DVD-A's PCM (Pulse-code modulation) had the advantage in dynamic range, and the much stronger foothold in both professional and consumer markets, as well as being easier to work with in terms of signal processing.
There was also the changing marketplace, which was focused much more on low-quality, lossy compressed downloadable files driven by the huge success of Apple's iPod and free (read: illegal) file sharing services. Record labels offered only half-hearted support to either format, often times reissuing nothing but the same old "classic" titles or one or two new releases and then simply letting these titles go out of print.

Still, SACD came out somewhat victorious. It has claimed the audiophile niche market, with a strong presence in both the Classical and Jazz arenas, and the occasional reissued Pop/Rock title from boutique labels such as Mobile Fidelity Soundlabs or major-artist catalogue reissues, such as the recently completed Depeche Mode SACD+DVD catalogue reissues from Mute in the UK and the Genesis SACD+DVD catalogue reissue series -- also in the UK -- which should see its completion at the end of this year. This trickle of titles is certainly not what audiophiles had hoped for.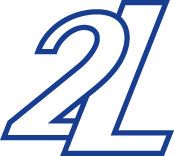 Now with the advent of Blu-ray Disc, audiophiles are once again holding out hope that there will be a high-resolution audio format to replace the CD, capable of multichannel sound and so much more. Industrial band Nine Inch Nails have been amongst the first to take advantage of this new format, releasing their instrumental album
Ghosts Volume 1 - IV
via the Internet, and including in two editions a Blu-ray audio-only disc of the full album in 96kHz/24-bit stereo. But, as with SACD, it is the Classical labels once again at the forefront of this new technology as a viable audio medium.
Surround Records has released two titles as Blu-ray audio-only discs with 7.1 high-resolution sound, and recently the Norwegian label 2L (Lindberg Lyd) entered the Blu-ray market with their first release, Divertimenti, a 2-disc hybrid SACD+Blu-ray audio-only disc set.

A relatively new label on the scene, in terms of the Classical industry, 2L puts a strong focus on the contemporary music of their native Norway and their multichannel SACD releases buck the trend in the classical market by offering aggressive mixes that fully utilize all the channels discretely instead of using the surrounds merely for ambience. 2L's young founder Morten Lindberg recently granted Big Picture Big Sound the privilege of an interview, so that we could gain more insight into this label and their future plans for releasing on Blu-ray. What you'll find is a man passionate about sound, the future of high-resolution music, and cautiously optimistic about the viability of Blu-ray Disc as an audio format. Below is the interview that I conducted with Mr. Lindberg: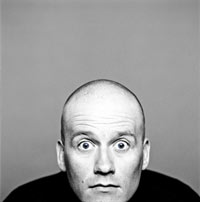 Big Picture Big Sound: I've noticed that 2L takes great pride in its Norwegian heritage and makes an effort to record in locations around Norway, can you describe for me what you think the greatest advantage is to being in Norway, as far as the sound you are able to capture on your recordings?

Morten Lindberg: We prefer to record in spacious acoustic venues; large concert halls, churches and cathedrals. This is actually where we can make the most intimate recordings. The quality we seek in large rooms are not necessarily a big reverb, but an openness due to the absence of close reflecting walls. Extremely quiet and tranquil venues are unique to Norway and the Scandinavian countries. The relaxed atmosphere during recording brings a concentration to our products.

BPBS: I've noticed with the DIVERTIMENTI release, that you seem to strive for a very clean yet bold sound. Is that central to the 2L audio philosophy? Also, Can you tell me a bit about the decision making process that goes into your choosing a venue to record a specific project?

ML: Making an ambient and beautiful recording is the way of least resistance. Searching the fine edge between direct contact and openness; that's the real challenge. A really good recording should be able to bodily move the listener. This core quality of audio production is made by choosing the right venue for the repertoire, and balancing the image in the placement of microphones and musicians relative to each other in that venue. Planning and discussions with the musicians create trust and a sense of occasion and excitement that translates onto the recordings.
What we insist upon in the recording phase is time. We usually spend from four to six days of recording on a 60-minute repertoire. In credit of the musicians I need to say that this is not in need of getting the score right, but in order to bring forward the right mood and dimensions. At most projects the entire first day is spent bringing the dimensions down from a 1500-people hall to the proximity encountered on a home-visit to your living room. The challenge of this process is to get the volume down, keeping the intensity and energy up, without being intrusive. There is no method available today to reproduce the exact perception of attending a live performance. That leaves us with the art of illusion when it comes to recording music. As recording engineers and producers we need to do exactly the same as any good musician; interpret the music and the composer's intentions and adapt to the media where we perform.

BPBS: When you first started your label, was it always your dream to be able to release titles in a surround format, or was it a something that you moved towards once SACD became available?

ML: When I started as a recording engineer in 1990 there was no focus on surround sound in classical music. It was the introduction of SACD that made us aware of this magnificent perspective. Surround sound gave us the solution to the depth and spatial resolution we experienced live on stage in a concert house, but were not able to recreate in stereo.

BPBS: Unlike most other classical labels, you record and mix your multichannel programs in a discrete manner, utilizing the surround channels to their fullest potential. What lead you to break away from the normal philosophy of classical multichannel mixing, where surround channels are used only for ambience?

ML: What a waste of opportunity! The approach of "rear for ambience only" is feeding carbohydrates to the persistent claims of stereophiles. When it comes to recording solo instruments, a lot of conservative forces claim that surround sound can add nothing to a good stereo. This might be the case with a traditional dry "synthetic" studio recording. But to us it's not about the object itself; it's all about the landscape where the instruments perform. In real life a grand piano is not a point source; it's a three dimensional sculpture, and surround sound is our tool to bring forward that experience to the listener. A senior Norwegian HiFi journalist visited our studio recently. Prior to our listening session I explained to him how we recorded MOZART with the orchestra in a circle, all musicians facing each other – surrounding the listener. He raised from his chair and wanted to leave. I begged him to listen - and he stayed for three hours; leaving us with the conclusion: "Now I need to go home and write an article apologizing all my readers for the thirty years I have misguided them in stereo. Surround sound is the real thing."


BPBS: On your Blu-ray audio disc release, DIVERTIMENTI with TrondheimSolistene, you utilize not only uncompressed PCM at 192kHz/24-bit in stereo and 5.1, but also both of the new lossless audio codecs, Dolby TrueHD and DTS-HD MA, at 192kHz/24-bit - what was your reasoning behind this? Was it done solely to give audiophiles a chance to compare the different high resolution options, or do you and the rest of the team at 2L believe there is an audible difference between the formats? I'm also wondering if you have a preference between releasing on SACD versus releasing on Blu-ray Disc?

ML: Blu-ray is the first domestic format in history that unites theatre movies and music sound in equally high quality. The advantage of Blu-ray is the high resolution for audio, and the convenience for the audience as now one player will handle music, films, their DVD-collection and their old library of traditional CD. I personally prefer extremely high resolution PCM over the DSD. All resolutions found in the DIVERTIMENTI package are sample rate converted from the same DXD source files. Comparing them in our studio we find only subtle differences from DXD (24BIT/352.8kHz) down to 192kHz and 96kHz. The obvious degeneration is from 96kHz down to 48kHz. I find DSD, as found on the SACD, somewhat different in the colour from DXD and 192kHz PCM; in some mysterious way DSD is softer and more beautiful but slightly less detailed.
In DXD I find the shimmering brilliance from the original analogue source as directly from the microphones. In my opinion PCM encoded to DTS Master Audio and DD True HD is not noticeably degenerated from the original 192kHz. The most obvious reduction is of course the 48kHz core extracted from the DTS. And the mandatory Dolby Digital 48kHz just sounds terrible, compared to anything. 

Our DIVERTIMENTI is 100% according to the official Blu-ray specifications. Unfortunately all players are not. Due to the 192kHz rate in multichanel, not all players have the processing power required for decoding, and therefore some still "cut corners." PlayStation3 is one of the machines equipped with sufficient power to handle all formats. I believe all future models of Blu-ray players will prove compatible with the standards. Most manufacturers are launching next generation players in three to five months from now. They are not talking loud about it as they want to sell out their stock of old models. Watch out for surprise attacks in the market in August/September; double the power – half the price! New models will be matched by a new range of receivers, with HDMI v1.3 making decoding a lot more easy and compatible than today.

BPBS: Blu-ray Disc allows for up to 7.1 channels of high resolution, 192kHz/24-bit audio, would you do any releases in 7.1 rather than 5.1?

ML: Currently we're in a phase where we produce for both Blu-ray and SACD simultaneously but I see no reason why we should not move on to 7.1 as long as we keep a compatibility with 5.1.

BPBS: Where do you see Blu-ray going, in the future, as a high resolution audio format? It, certainly has a lot of potential as far as multimedia and interactivity -- would you ever consider utilizing some of the more interactive features of the specification and would you ever consider releasing Blu-ray audio disc titles by themselves, meaning, without a companion hybrid SACD or CD?

ML: Our dedicated SACD customers are important to us and we will continuously provide them with content. Somewhere down the line we might see Blu-ray supplemented with download services, integrated in the live profile 2. Today we offer both stereo and multichannel FLAC in 24BIT/96kHz as independent download services.

BPBS: Does 2L have any current projects it is working on that will see release on the Blu-ray audio format that you would care to comment on?

ML: All our work in progress may be released in the Blu-ray format on short notice. Our only hesitation is in the replication costs, that currently are at a "Hollywood-level." The music business does not bring the same revenues as the movie industry. The mandatory copyright protection, one that we actually don't want, is another obstacle in the astronomic fees charged by AACS. But my hopes are high for the Blu-ray format, and in a year from now the fabrication costs should be at the present level of DVD, making it possible even for small record labels as 2L to make Blu-ray a standard carrier for music.

On behalf of myself and the staff at Big Picture Big Sound, I'd like to take this opportunity to once again thank Morten Lindberg for taking the time to answer these questions for us here at BPBS. I'd also like to urge all of you out there with a Blu-ray player to pick up a copy of the 2L release DIVERTIMENTI; you will neither be disappointed in its sound nor its performance. Here's hoping that 2L continue to release wonderful recordings such as this and more labels follow in their footsteps. The time is right for Blu-ray to supplant CD as the dominant, high-resolution audio format in the market place.

For more information visit 2L's Web site at: http://www.2l.no