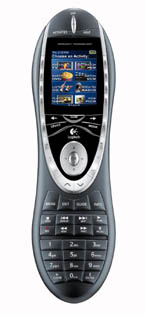 The concept of "
Home Theater
" (or "Home Theatre" for our friends across the pond), involves any attempt to replicate the movie theater experience within one's home. From simple inexpensive "home theater in a box" systems, that may include a DVD player, surround sound receiver and speakers plugged into a standard television in one's living room, to elaborate multi-component high definition-capable front projection systems installed in a custom room, there's a home theater system out there for just about everyone, at every price point.
The allure of home theater is simple - as the costs of movie theater admission and concessions increase, as well as the cost of gas to get there, there has not been a corresponding overall increase in the enjoyment factor. Although some movie theater owners embrace modern digital projection and digital audio technology, and are truly concerned with giving their customers an enjoyable movie-viewing experience, this is not the norm. More often than not, the picture and/or sound are miscalibrated, or sub-par, and rowdy unsupervised fellow film-goers can also disrupt one's enjoyment of a film at the local cineplex.
Meanwhile the cost of entry for a decent home theater system continues to drop while quality increases. High quality high definition capable front projectors are now available well below $2,000. Feature-packed surround sound receivers are available for less than $500. And good entry-level compact 5.1 channel speaker systems are available starting at about $400. Of course, you can spend much more and get even better performance. The choice is yours.
At
Big Picture Big Sound
, we support high quality films both in cinemas and at home. And we review home audio and video equipment from from a performance and ergonomic perspective, so you can read about the latest technology before investing your hard earned money into it. If you enjoy watching movies at home or in theaters, you'll love our:
We hope these reviews and articles help improve your Big Picture Big Sound experience!